Feeling the pressure yet?
The end of year is approaching rapidly, and with it the rush to get everything in order, gifs chosen and purchassed, correspondence up to date, cards to make ...
I often fall back on shop-bought cards for the majority of my end of year greetings, sending homemade ones only to 'special' people, but this year I set myself the challenge of sending mostly hand crafted cards. Mammoth task! I have been testing out all sorts of sketches and challenges to turn them into christmas/end of year cards, the latest being a cardlift challenge on Scrap Atelier. Here's my take on it: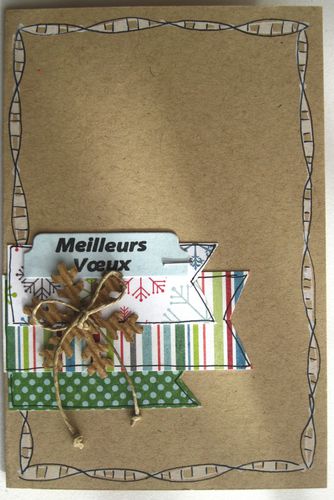 It's simple, but I like it a lot!
Don't forget ... Tomorrow is D-Day ... Be sure to check in and get the link to a brand-new scrappy hangout: