Continuing with my 'card' streak
I make so few cards that this run of cards that I have going on is amazing even myself

This particular model is based on Kaly's card challenge for 14 February on Scrap etc, a C&S card, which appealed to me. My first attempt was ruined by the disastrous sewing:
but not willing to quit on a downer, and knowing that the model deserved a decent card to be made out of it, I took out the remnants of my paper from
our crop
, and made this card with which I am much happier: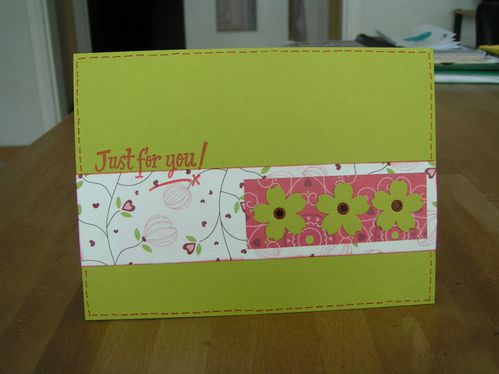 I'm having a great time with that wonderful Artemio flower punch. I never realised just how useful it is to be able to punch flowers which coordinate exactly with the papers used in a particular card. I certainly don't regret the few euros I spent on it!
Papers from Bo Bunny.