Challenge 06 August: Cousins
A sketch from Mamaïw for the challenge this time (06 August, Scrap etc):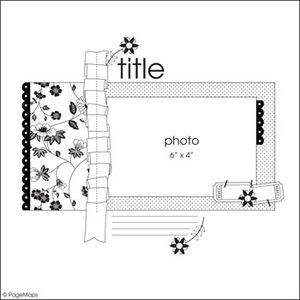 I'm not particularly satisfied with my page. The colours are right, the sketch is gorgeous, but it just doesn't really pull together all that well. I've been shifting bits of paper and embellishments here and there since last night and just can't make it work on the page, so I'm leaving it as is. Perhaps I'll have a flash of inspiration at some future stage and can fix it.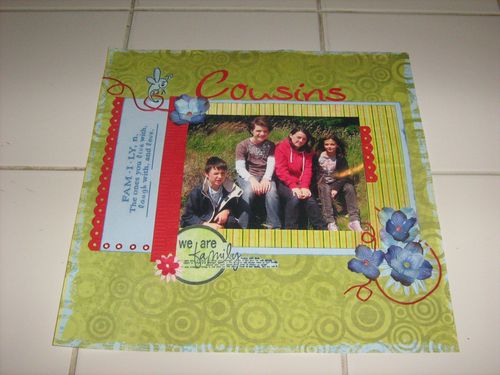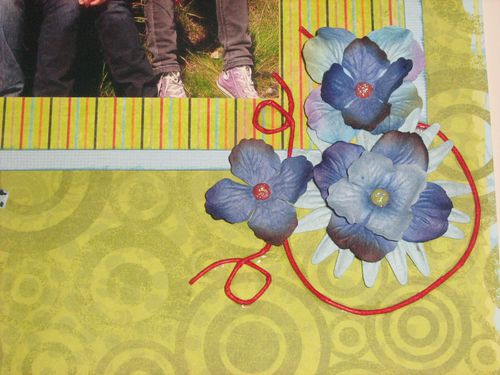 The background is a Sandylion paper, to which I added some dusty blue bazzill and another patterned paper from my stash. The splashes of red are papers my scrap-buddy Nath gave me, and I added some prima flowers from my stash, a little red cord, and a bird stamp from La Compagnie des Elfes. The title is cut with Sizzix 'Sunset' alphabet.