Chain lift: Scraplift à la chaine
Another challenge on Scrap etc.: a secret scraplift. I Scraplifted Charlotte's layout with an old picture of my eldest son having fun in the playground: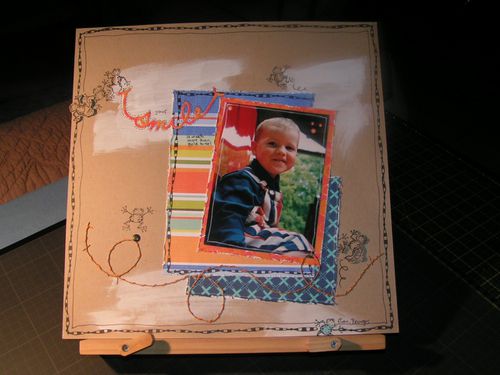 I think I was a little heavy-handed with the paint, expecially for the two splashes on the upper section of the page, but never mind, I'll go lighter if I try it again.
Frogs have always been a favourite with Evan, hence the cute froggy theme going on.