Time's in short supply these days, and my blog has been gathering dust again. Time to catch up and show off a couple of recent makes.
Based on this sketch (Céline Navarro, Sketch Wednesday):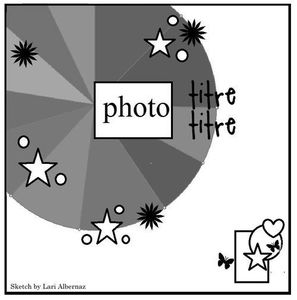 and using a photo of the fabulous Heron Tree taken at the Ile de Nantes when I visited the Machines de l'Ile: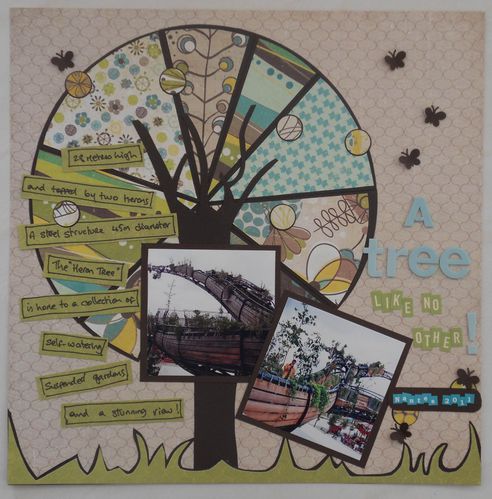 A card, based on an idea I spotted in Esprit Scrapbooking. In fact there is a whole collecion of bits'n'pieces which go with this card. You can see them here as they were a gift for a very special friend: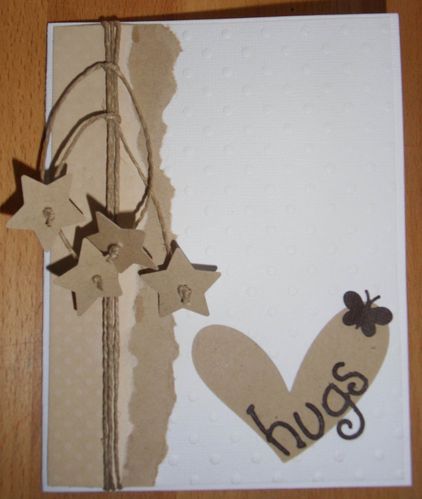 And yet another card, based on a model spotted on the net whilst surfing randomly one evening: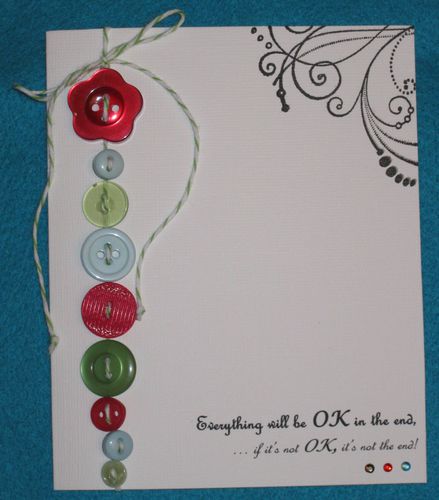 One more card , Ninie's challenge on Scrap etc., from an idea on the Hero Arts blog: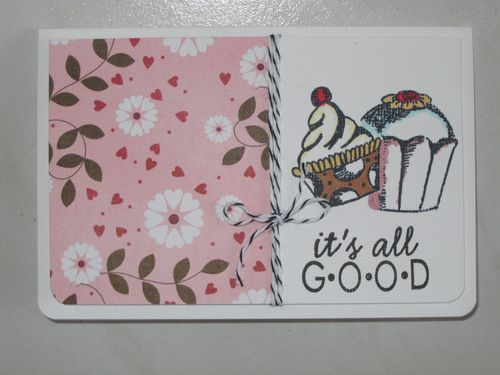 And lastly a little sewing: Two cuddly toys from the book 'Doudous à Coudre: 50 modèles faciles ç faire', editions Marie Claire.
Marcel le petit renne, mainly made by my daughter: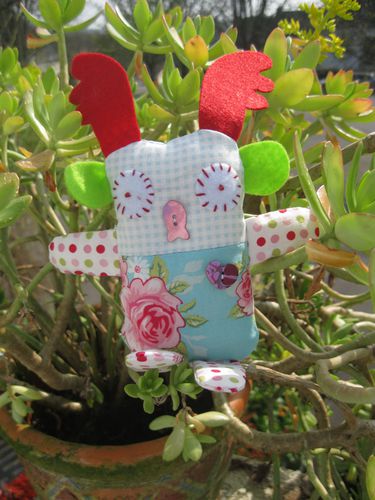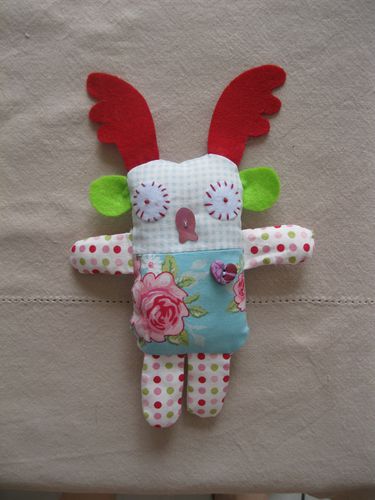 And his buddy, Basile l'écureuil, with fabric chosen by my son who was adamant he wanted me to make him a new doudou: