... lots and lots of cards, and I am always way behind with my cards. This year I will try to make at least one card for each page I make, preferable using the left over scraps and pieces.
Here's one I made last night: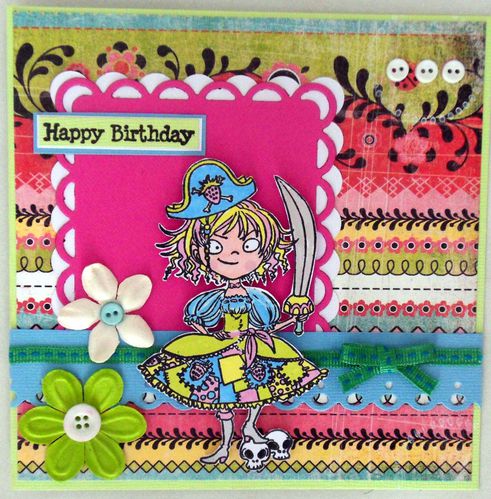 A cardlift of So. Creative's one (challenge Scrap etc, 1 January).
Kraftin Kimmie stamp & greeting, Prima flowers, Artemio ribbon and some buttons and leftover scraps of paper from my stash.