Two birthdays coming up shortly, two challenges on Scrap etc., two cards to post on Monday ...
The first, from Mamaiw's sketch for the challenge of 14th December:
Papers from K&Co, stamp from Artemio coloured with ProMarkers, and from La Compagnie des Elfes, flowers from Prima, a little cordelette and some textured paint, border punch from EK success.
The second following Charlotte's sketch, is a card with a perspex front: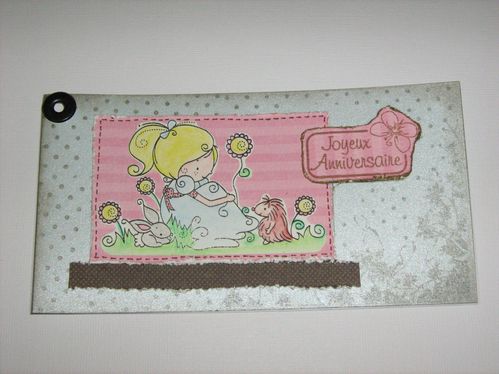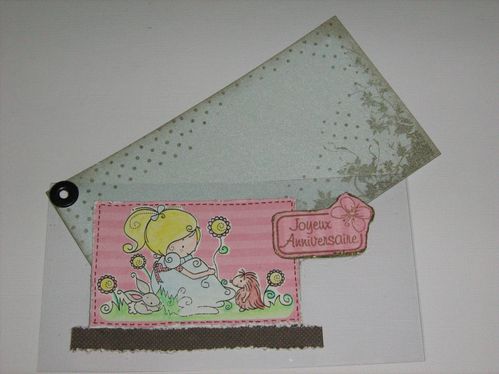 Papers from My Mind's Eye, stapms from La Compagnie des Elfes, the main image was a gift from Mamaiw, and the backing cardstock is some irridescent blue, so has a lovely sheen in real life.