Another cute, 'lunch-time' card.
This model appealed to me when I saw it posted as this morning's challenge on Scrap etc. It practically put itself together in no time at all this lunch time.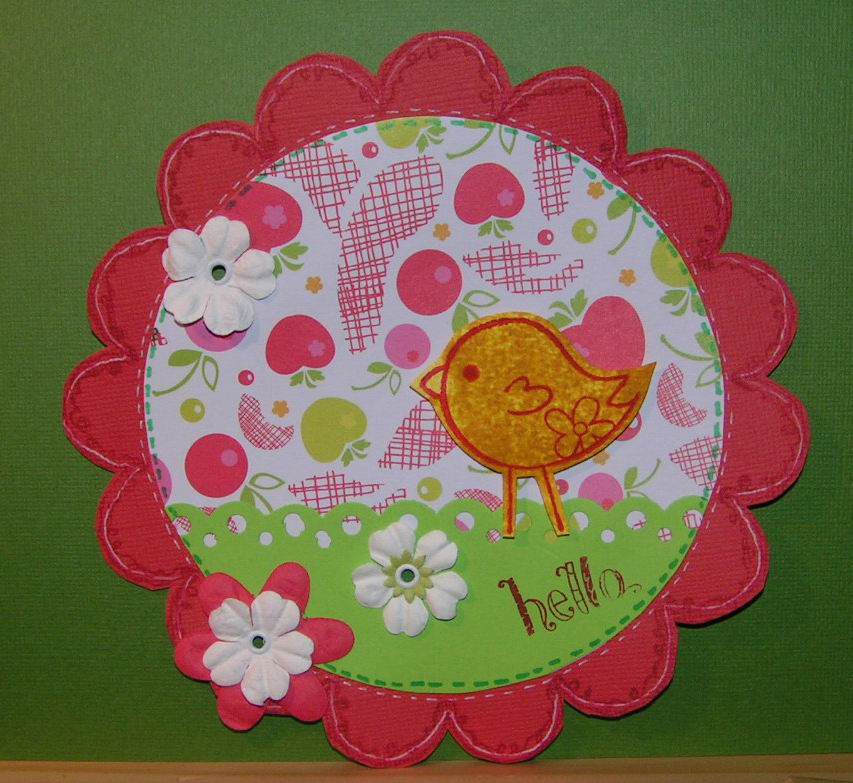 PP from K&Company (a gift from Sue, thanks!), and some red and green bazzill. I scallopped the edge of the green with a Martha Stewart border punch, "Hello" from BG or Prima, Imaginesce for the cute chick, mounted on 3D foam, and the 'Petit Beurre' from La Compagnie des Elfes for the border, a few prima flowers and eyelets complete this ten minute card.