an ATC Mini Album - A and L
Charlotte suggested, a looooong time ago, a project which will take a year to complete. Sounds such a long time for an impatient character like me, but actually it looks like I'm going to need every one of those 52 weeks to achieve the end.
So what is this project? Simply put, every two weeks Charlotte will suggest a letter, and we make an ATC which accompanies the chosen letter. The theme is up to each individual to choose, and photos on the ATC are an optional extra.
I opted to go for a 'food' theme, anything food-and-goodie-related is good for my mini. To make it easier to find all the ATCs as my album develops I've added a new category in my sidebar for this project.
First letter up was the A. Easy-peasy, my guys love Apple Crumble: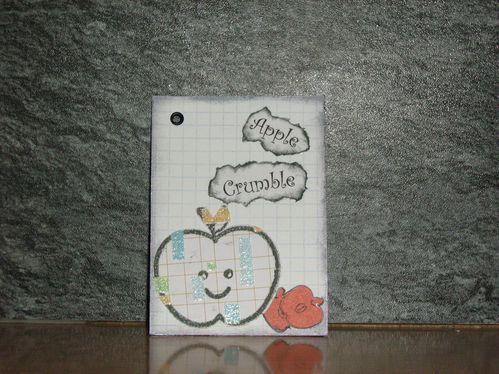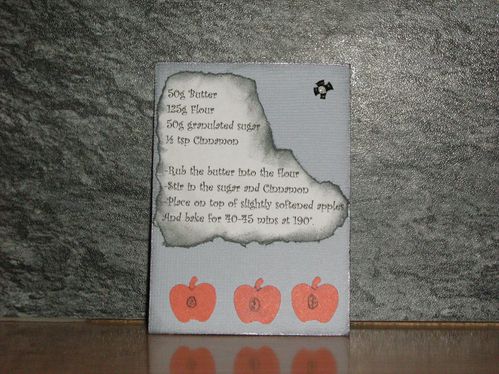 This was closely followed by a delicious Lemon Meringue Pie for the L: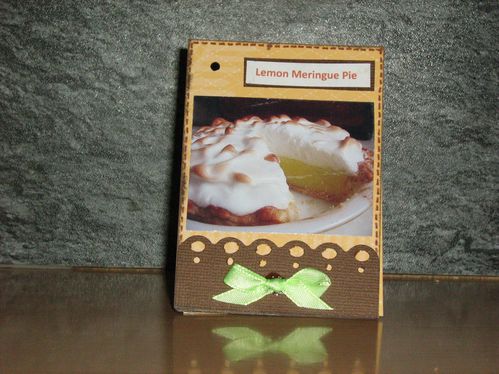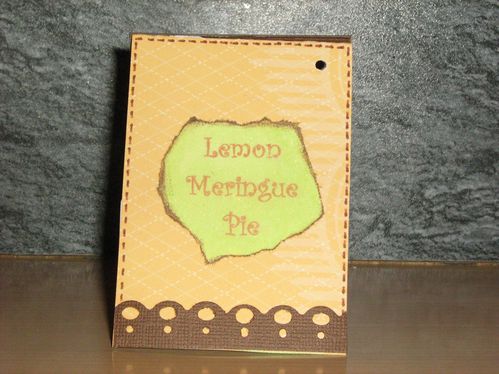 The recipe for this is long and complicated, so I cheated a little and didn't include the recipe for the pastry, just for the lemon filling and the meringue. To fit it all on the card, I made a top-opening double card with the recipe on the inside: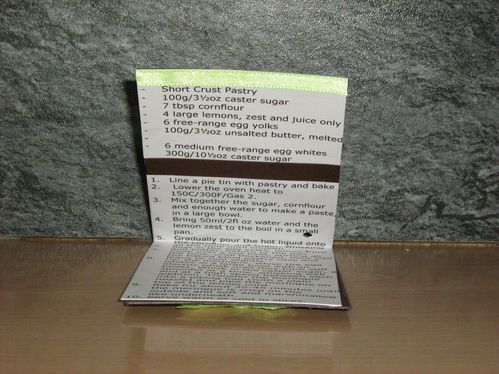 I can see that this mini is going to pile on the kilos for me, as obviously I'll just have to try all the recipes to perfect them before immortalising them in my album