That was the aim of my older two, many years ago when they discovered that they could climb right to the top of the climbing frame, and they didn't even need their parent's help! Truthfully, it was so hot that year that their Dad and I were only too glad to let them get on with things while we just appreciated the cool, shady forest without having to actually go and be energetic!
I used a sketch from Scrap en Crop: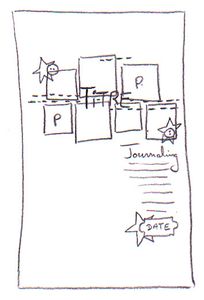 I stretched it to fill a 30*30 page, as I don't scrap in A4: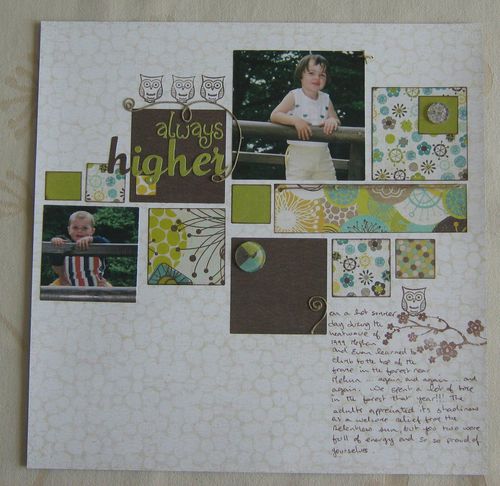 I really like the subtle colours and the texture of this paper collection. I didn't add much in the way of embellishments: An owl from Hero Arts, some transparent buttons and some cord, and the branch which I think is an Artemio stamp: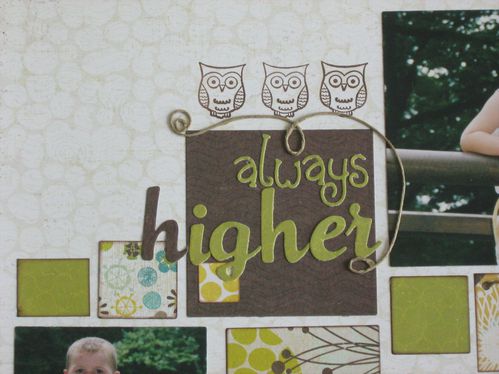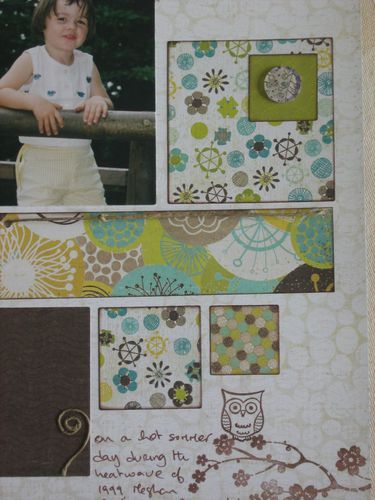 For the title I used my new 'Cotton candy' alphabet from Quickutz (I love that schoolbook handwriting effect), and Skittle-dee-do from Sizzix.