You might remember my invitation of a couple of weeks ago, and perhaps wonder what came next? Well, well, well, what a roaring success that was!!! Lots of you joined in my Afternoon Tea, and despite the crumbs and the accidental spillages of tea onto the snow-white tablecloth, we all had a lovely afternoon break together.
And not only that, but all my guests decided to follow my step-by-step tutorial and created some wonderful pages. You can admire their work in the gallery on Scrap etc. For now, I will show you my own finished page, featuring some wonderful scrap-buddies and friends: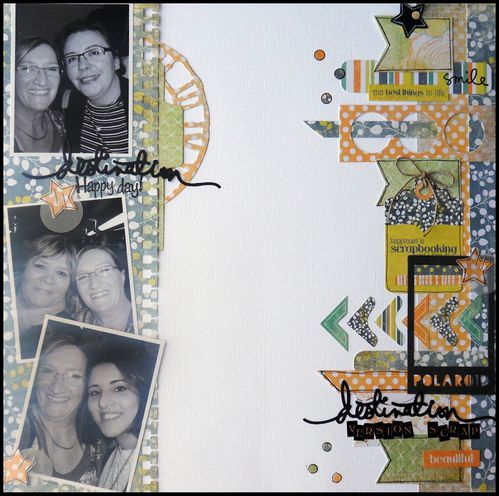 I can't claim any kudos for the design of my page, as I simply lfollowed Lilith Eeckels' fabulous sketch,
(Issue 32 of Esprit Scrapbooking magazine)
What an inspiration!
Thank you to all who participated, I had great fun!