A special "Thank You" ...
... to a very special friend.
Always cheerful and good humoured, enthusiastic, full of fun and energy, and generous to a fault ... I am so happy to have met this wonderful girl both virtually and in real life. Don't ever change, hunny, we love you just the way you are, our Crincette-aux-pois-petits-et-grands!!!
And thank you, thank you, thank you, and thank you once again, for the fabby parcel which I finally managed to collect yesterday! Full of marvels and goodies galore, I hardly knew where to start unpacking first!!!
It all started with a box, but not any old box!!! Oh no, our So. never just throws stuff into just any old box, she pays attention to the smallest detail, and believe you me, the detail here is not small!!! *This* box, girls, has travelled a bit, and started it's life off in the warehouses of Studio Calico, no less! It has wung it's way across the Atlantic, traversed the length and breadth of France, and settled in place on my dining room table!!!

Just get an eyeful of the fun tape used to keep this box intact until it reached me:

Isn't that just so cool???
When I opened this little treasure of a box, just look at all the packages, of all sizes, snuggled cosily inside, wrapped up in pretty papers and string, sweet tags and ribbons, little polka dots, and large ... all just waiting for my eager little fingers to discover their contents: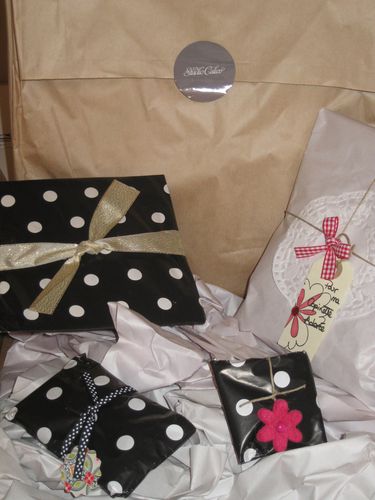 And boy was I spoiled rotten, what fun :DDD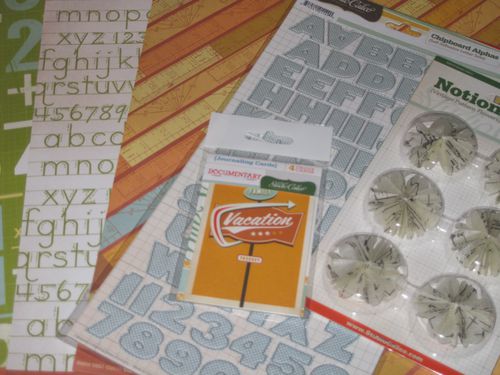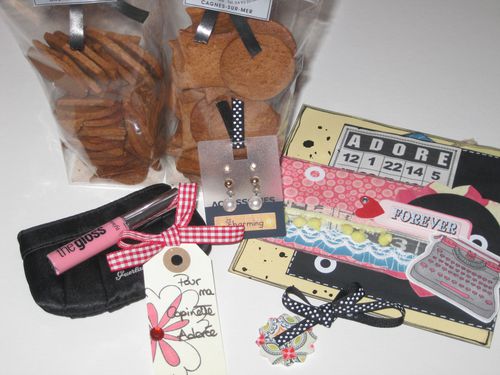 You rock, girl!
I'll be back with heaps of cards sometime over the weekend. Make the most of the break you all!