A Page! At looooong last, a real, bona-fide, 30x30 *Page*!!!
It's been a looooong, loooong while since I actually scrapped a page, hasn't it?
And all of a sudden two of them just sort of "came" to me. Here's the first, featuring the huge birthday-grin of my youngest scallywag: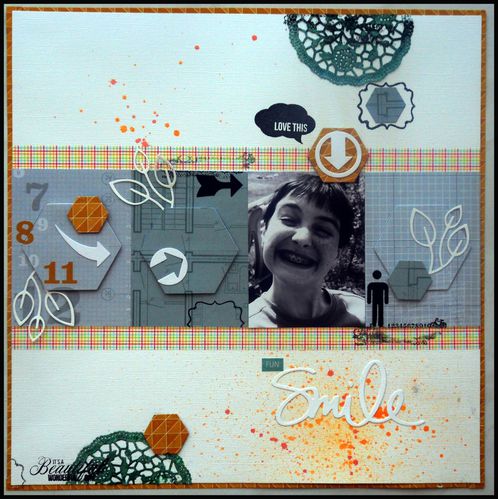 And it doesn't come all on its own, oh no!
I used my scraps and followed the layout of the page to make a little matching card :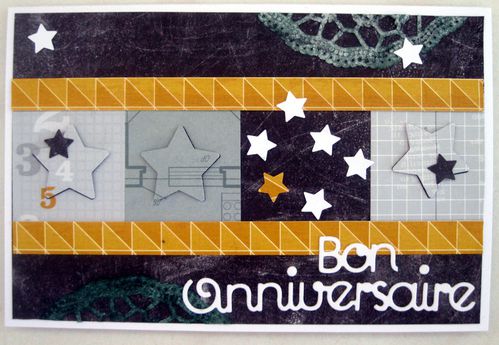 Wonders will never cease, eh?