but not a 'naughty' one ;) This foursome had a whale of a time at a crop in Puget not so long ago, and one of the four threw down the gauntlet last night. Just wait till she gets up in the morning and sees that I have risen to the challenge and made this: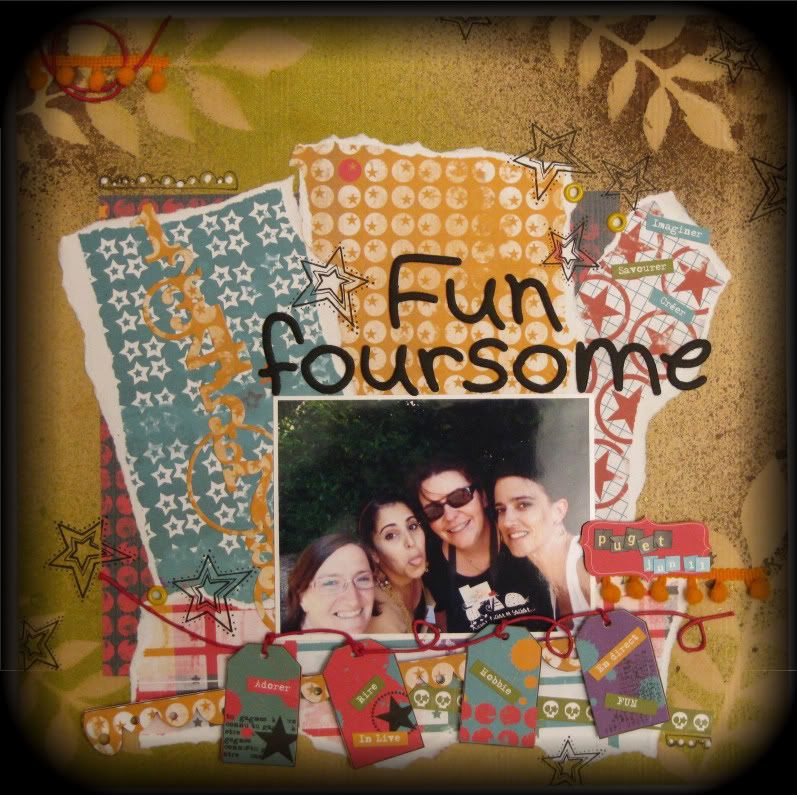 The layout is copied directly from Nath's page , which itself is scraplifted from the current issue of Histoires de Pages.
Lots of little touches to remind us of our weekend in Puget: the pom-pom ribbon, the die cut numbers, the leafy masks and ink-spraying technique, stars, and of course US, the real stars of the day, hehe!
Papers are all Sutane's 'Rock Star' collection, stamp from La Compagnie des Elfes, mask from Au Doux Scrap, Title cut in fun foam with the Sizzix 'Mango Tango' alphabet, die is a Metalliks from Kesi'Art.
Fun fun fun!