That's Aidan. Live life to the full, get the most out of every moment. Whatever he's doing he gives 100% of himself over to it, and it shows. You can just see the fierce determination in his intense look in this photograph: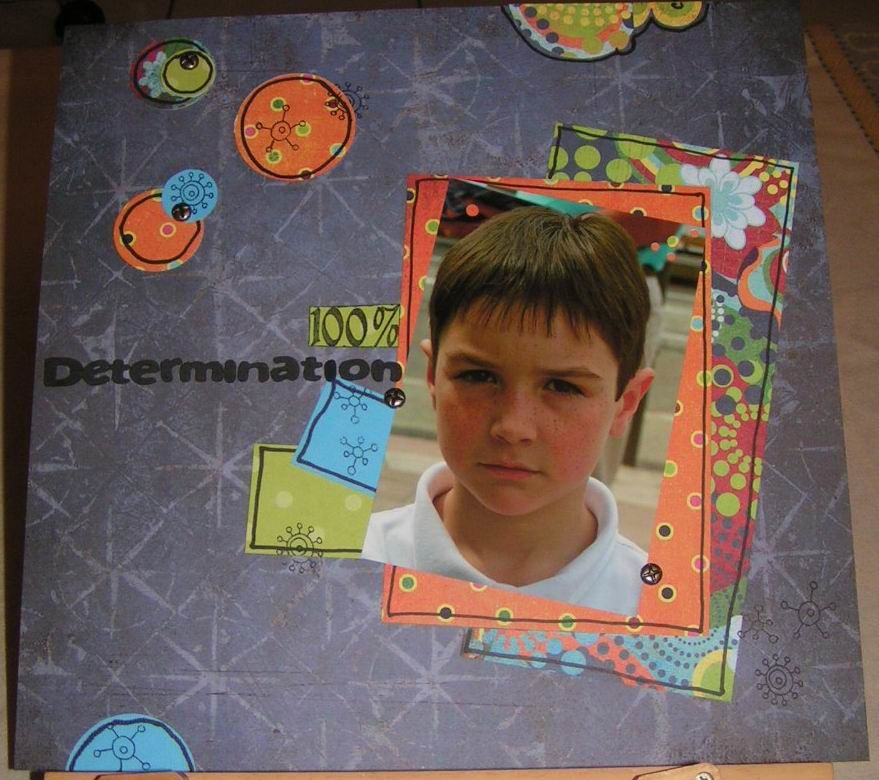 Scraplifted from Kaly's layout for the Scrap etc. challenge in September: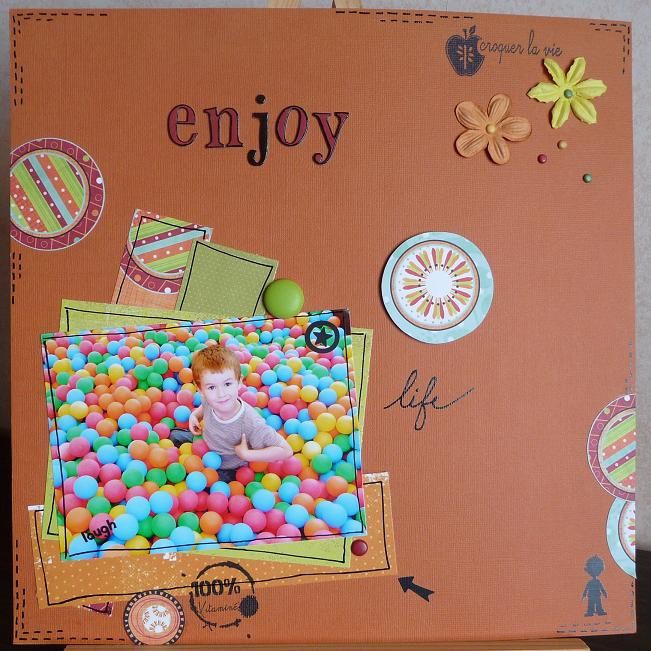 I turned the layout 90 degrees to suit the portrait photo.

I just love how the Lime Rickey papers give this page lots of intense colour and vibrancy, just like that intense gaze (and I'm even more pleased to have used another sheet of BG paper which has been languishing in my stash for a looooong time

). Just goes to show, never throw away anything, one day it will find it's place!

I think this page should also qualify for this week's "Spot This" challenge at PaperPlay: to include spots on our creation. I think the Lime Rickey spots should do :)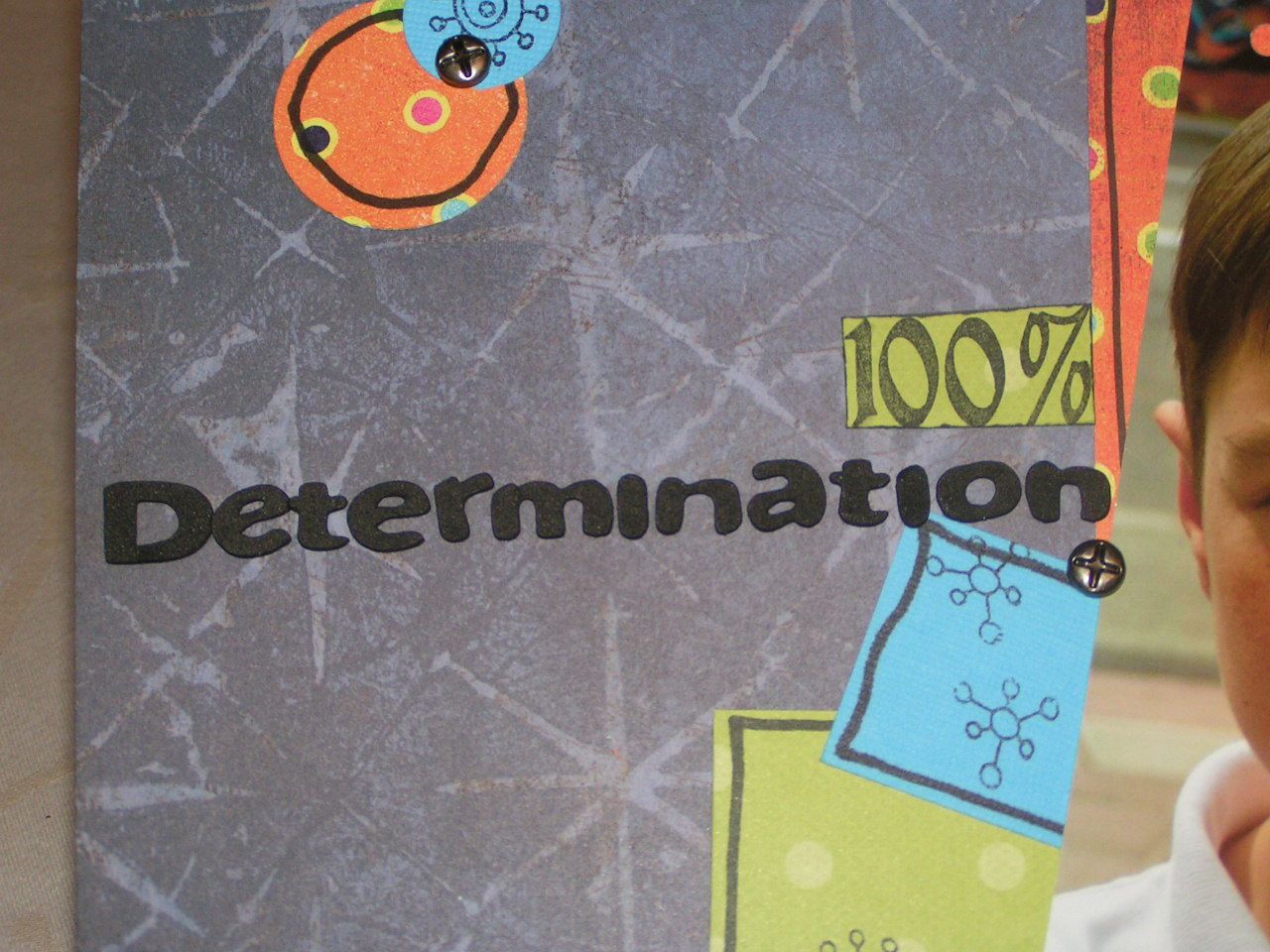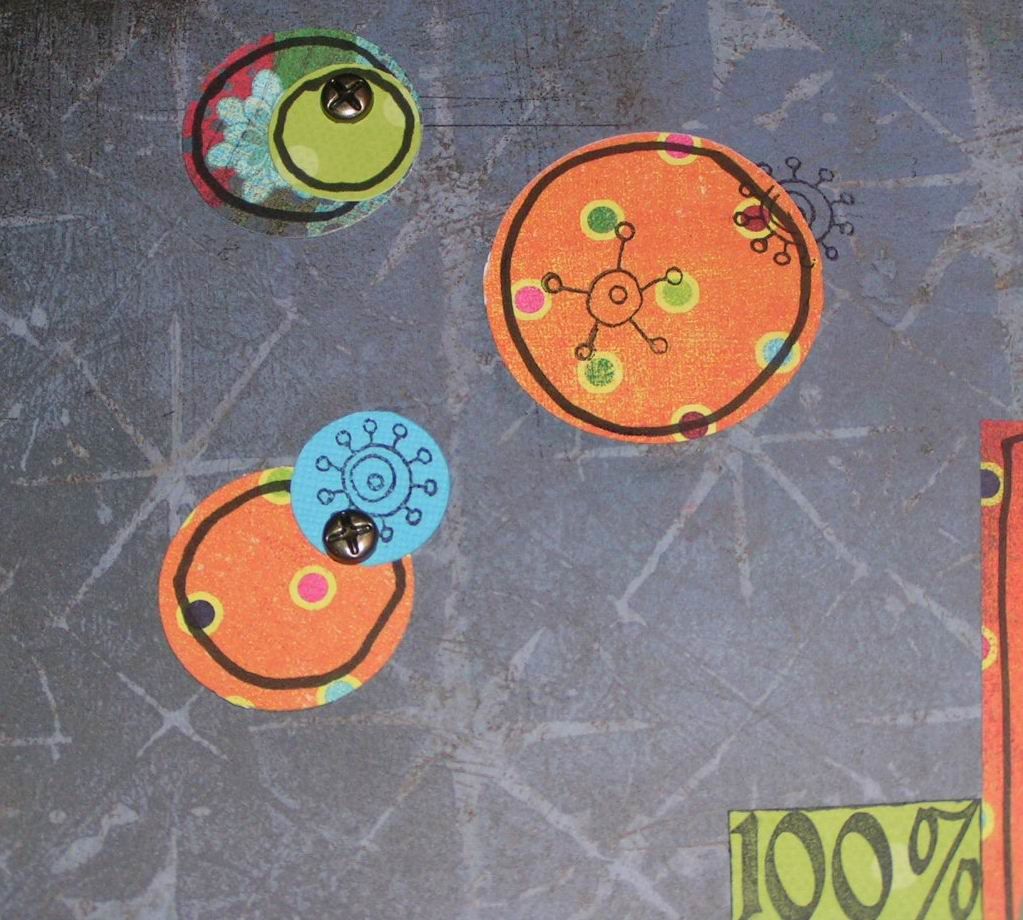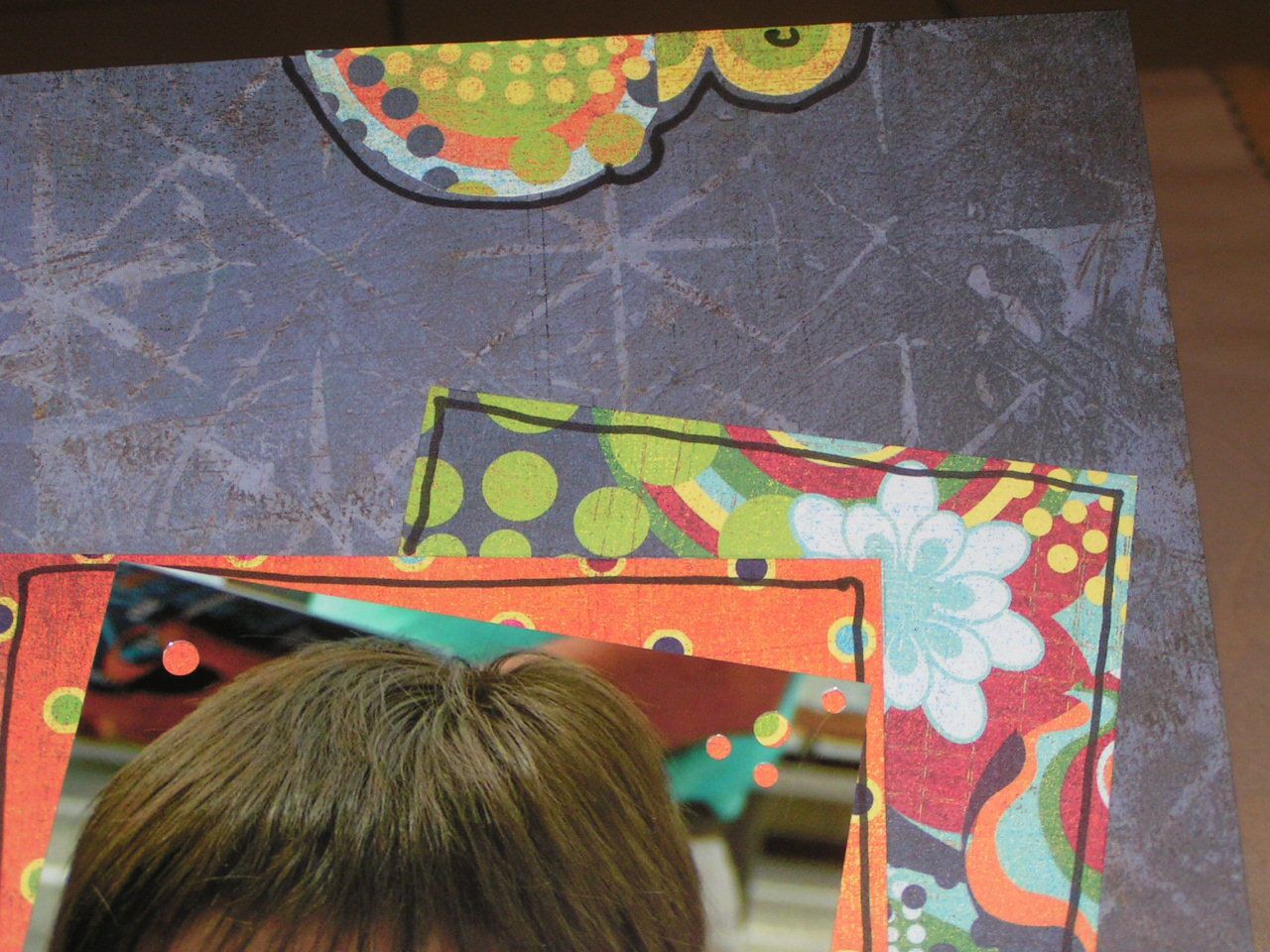 Stamps from La Compagnie, brads: Rayher, papers Basic Grey and My Mind's Eye, black Promarker for the outlines/borders.