I used Ninie's sketch: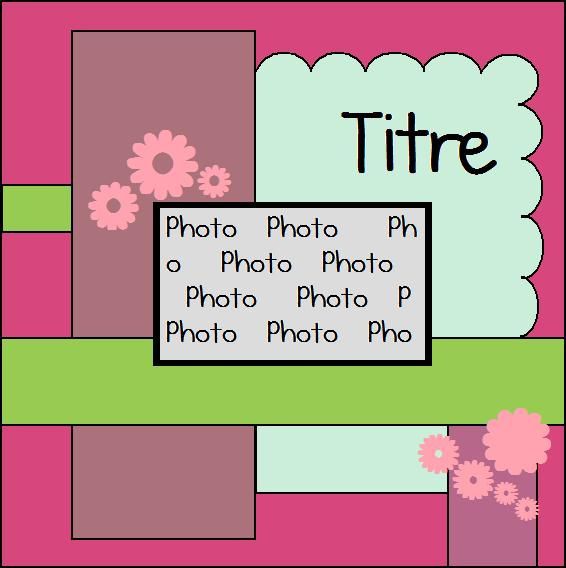 And a picture of the lads taken last week at Doélan, to create this page: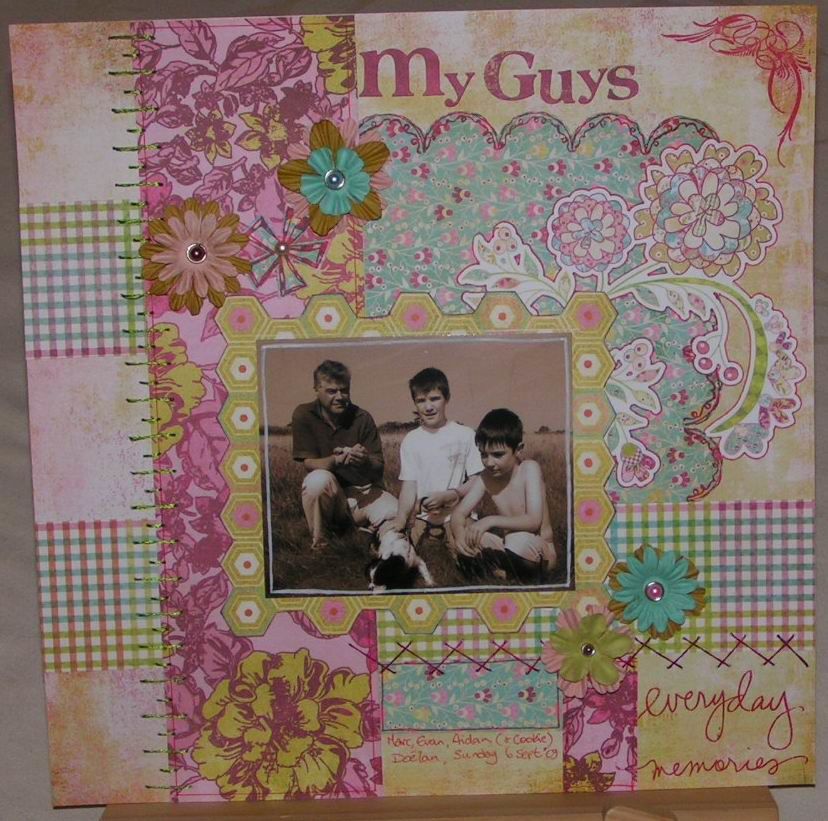 Again, all the papers come from the 'Lemonade' range from Basic Grey. I love them sooo much I don't want to waste even the tiniest bit of each sheet. They have such a charming air to them that they immediately create a wonderful vintage-y atmosphere to a layout.

The flowers are from Prima, the stamps from Technique Tuesday and La Compagnie, the tile from the sticker sheet with the BG papers, and a little stitching, in keeping with the air of the LO.