I only have one girl, so she's extra precious to me.

Often serious, that wonderful smile of hers is extra special when it radiates from her face. This picture was captured in a candid moment when I caught her unawares. They boys were splashing about in the sea, playing rafts, sailing, sinking and getting thoroughly wet. Meghan preferred to bask in the sun on the warm rocks and just watch the fun. Suddenly she broke into laughter at something the boys had done, or at Cookie who didn't know what to make of the seawater, and her beautiful, natural smile shone through.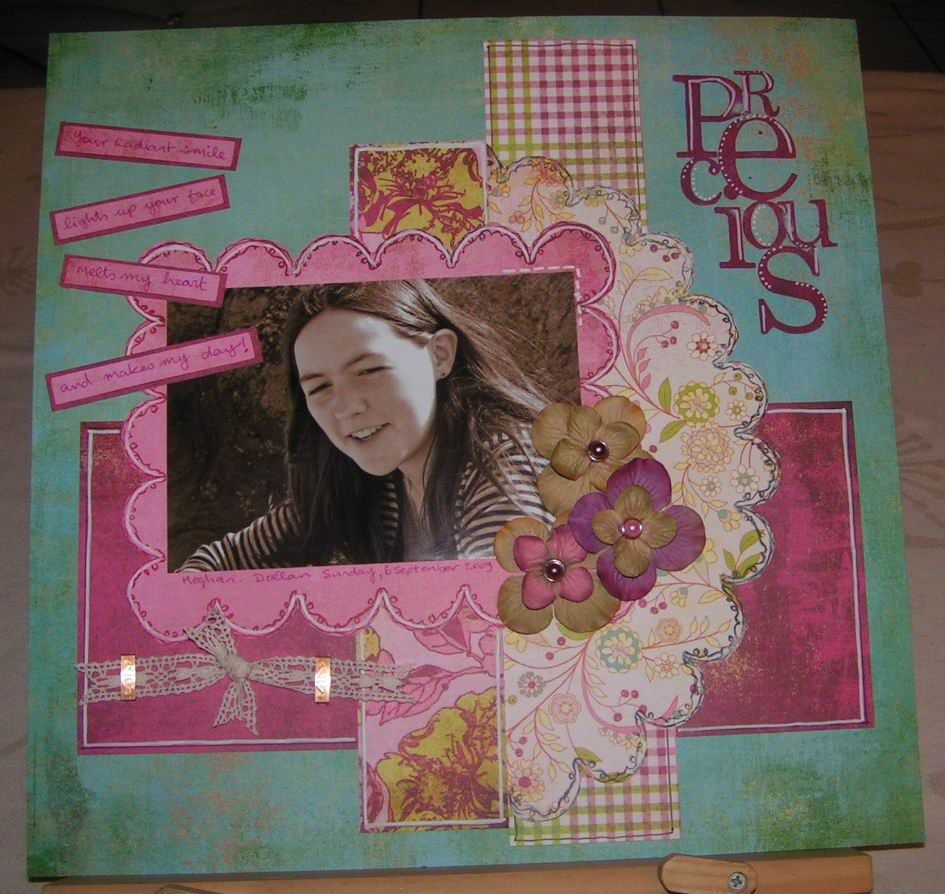 The whimsical, nostalgic tone of Basic Grey's 'Lemonade' range seemed just right for a charming, feminine page.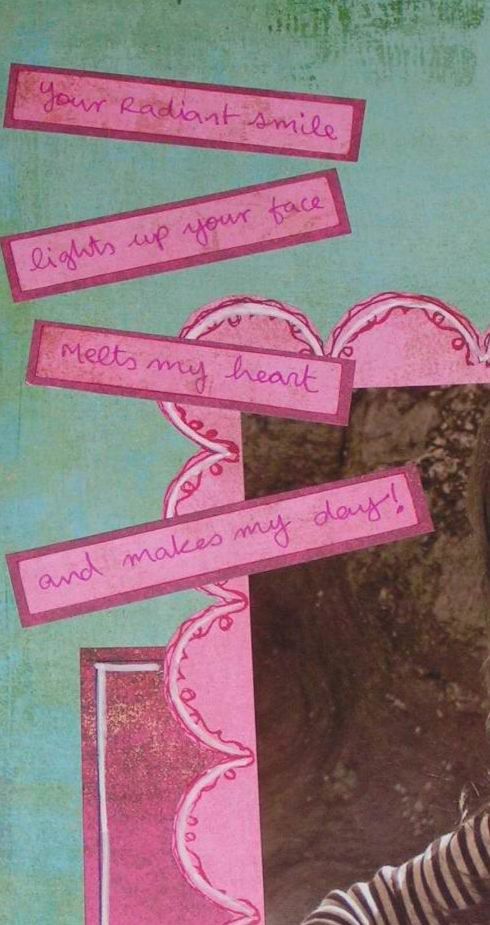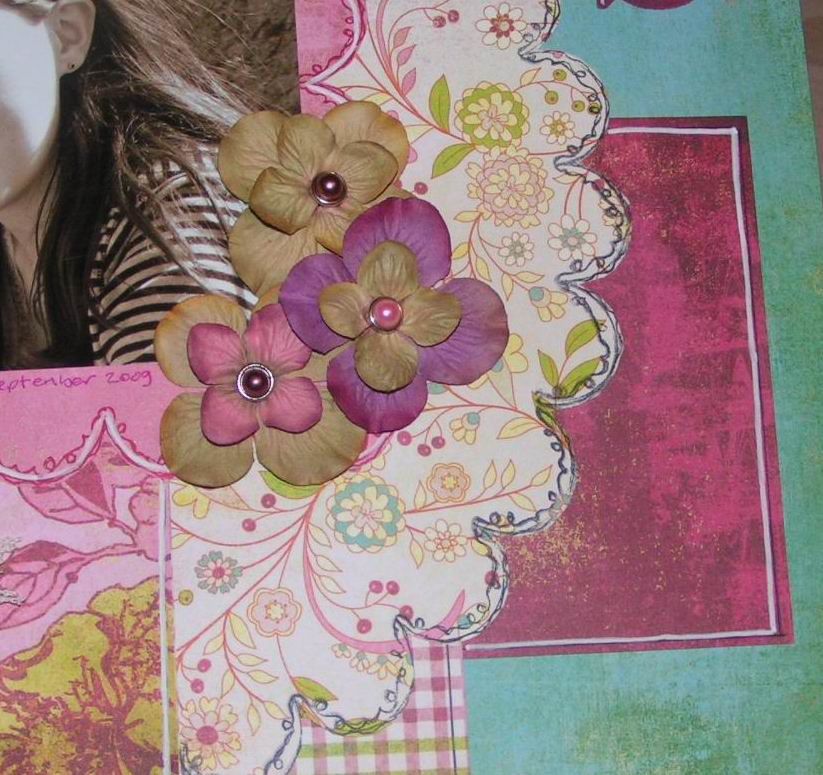 A little lace, some prima flowers (thanks Bri!

) and some pearl brads to decorate the page, scallop stamp from La Compagnie des Elfes, 'Precious' by Heidi Swapp, stamped in Blazing red StazOn, and a little white marker completes the LO.