Défis du 3 Septembre - Scrap etc - La rentrée
He
re's the sketch for the challenge for 03 September at
Scrap etc
: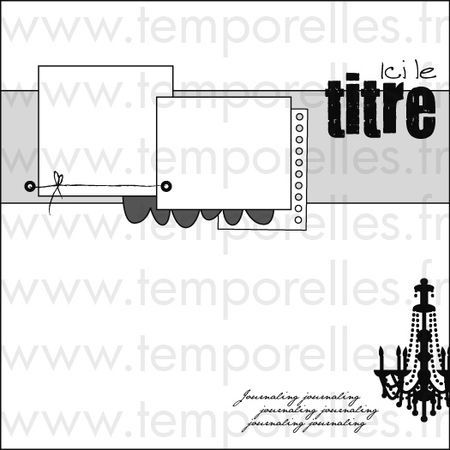 As it's that time of the year I decided to use the sketch to create a layout using photos of my son on his way back to school after the long summer holidays. Poor mite was dreadfully anxious

. It was only at lunchtime of the first day that he finally came out and said that he was worried because he didn't know how to use his set-square, protractor and compass (which were on the school's shopping list for this year), awwwww

.

Hard to get him to stand still long enough to take a sharp photo, so they're a little out of focus. In keeping with the theme my layout is blackboard-black and chalk-white, with splashes of red to complement his schoolbag.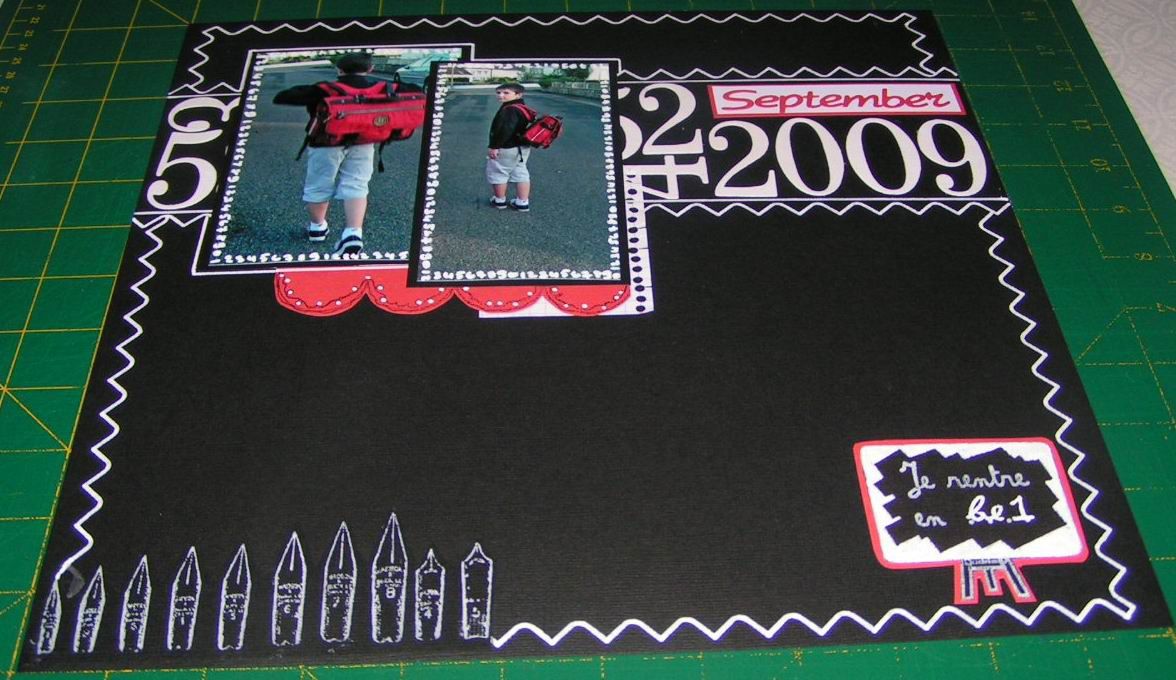 The band of figures uses some left-over numbers from an alphabet set ('blossom') which I purchased on ebay a loooong time ago. The (very appropriate) stamps come from
La Compagnie des Elfes
, and I outlined the page and the photos with my white Posca. 'Rollerskate' alphabet from Quickcutz for the 'September', and that's about it.