I had two of them. On our first ever visit to an amusement park, Meghan and Evan got on the first ride they saw - a merry-go-round of biplanes. They didn't understand when it was finished that there were plenty of other attractions, and they lamented loud and long when we told them they could only have 'one' go, then would have to queue again if they wanted another turn. They were inconsolable. It was kind of cute, but very frustrating for them.

Here they are in their 'trainee pilot' mode: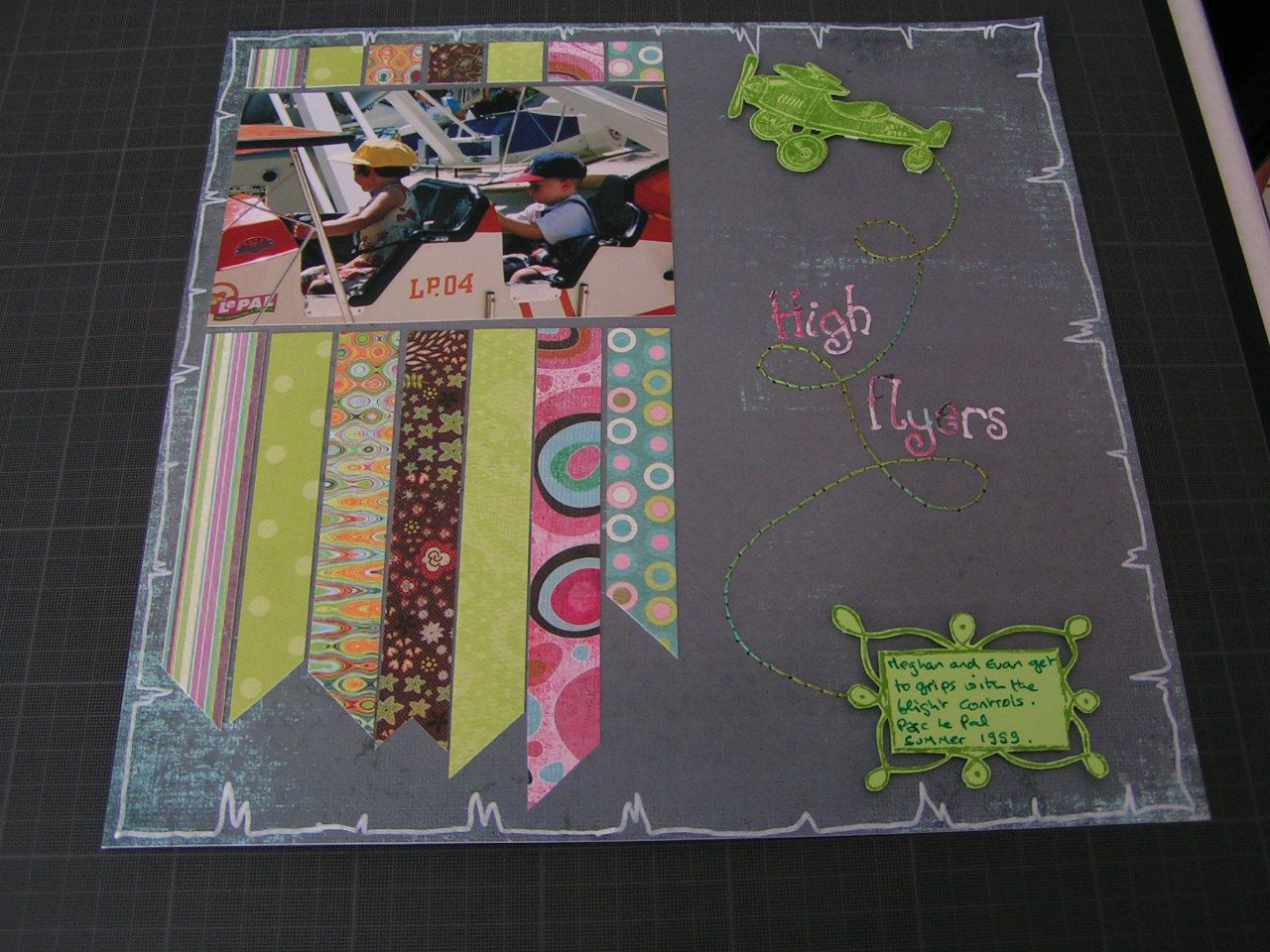 A great layout for using up scraps and oddments of paper.

The background is from My Mind's Eye, the rest is a mixture of Basic Grey, and goodness knows what else. Stamps from La Compagnie des Elfes, title from Sizzix 'Skittle Dee Do', and the stitching is freehand.