Like most of us, storing my unmounted and clear stamps is difficult at best. Up to now I have had them in CD cases stashed in an altered shoebox. I have been getting more and more annoyed at having to rifle through them each time I want one particular stamp and decided to try an alternative method.

I Scrapped up an ordinary office ring binder, and filled it with A4 sheets of acetate, each backed by a sheet of white paper onto which I will stamp the images. I can now store my stamps in one, easily accessible place, and quickly find the one I'm looking for. Time will tell whether it's efficient or not ;)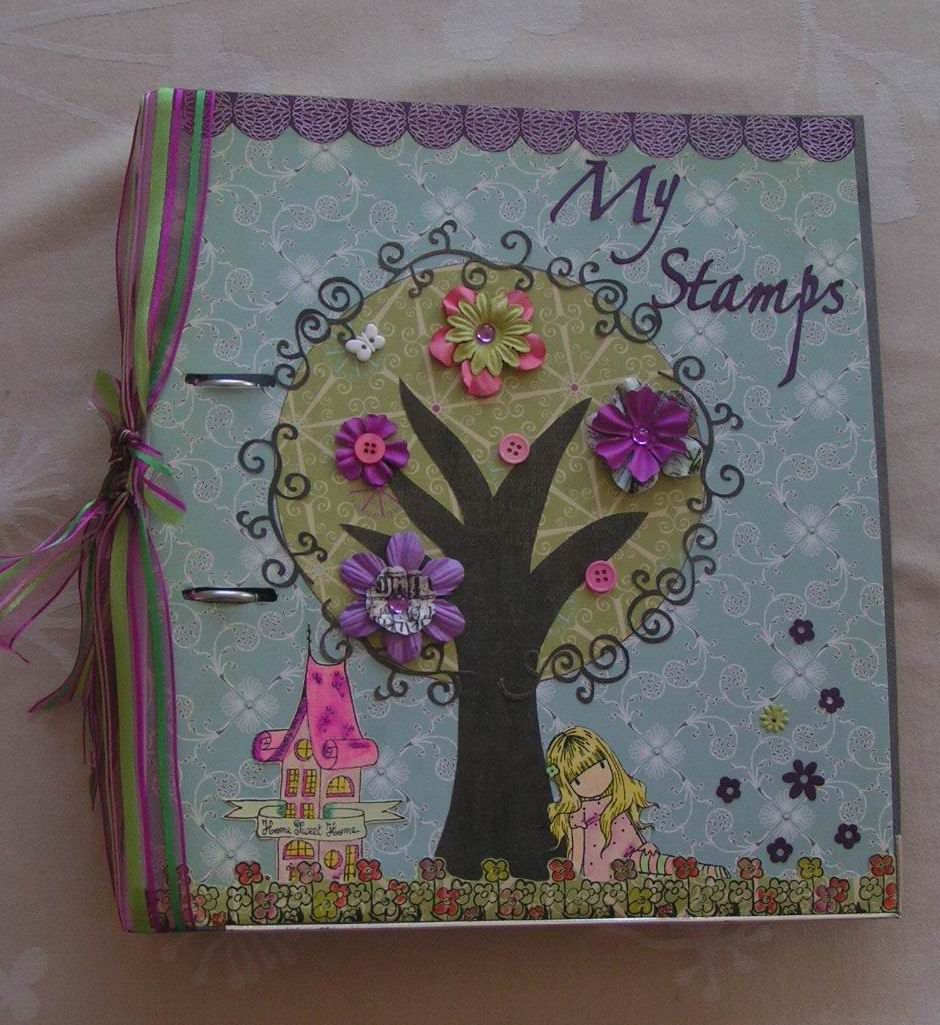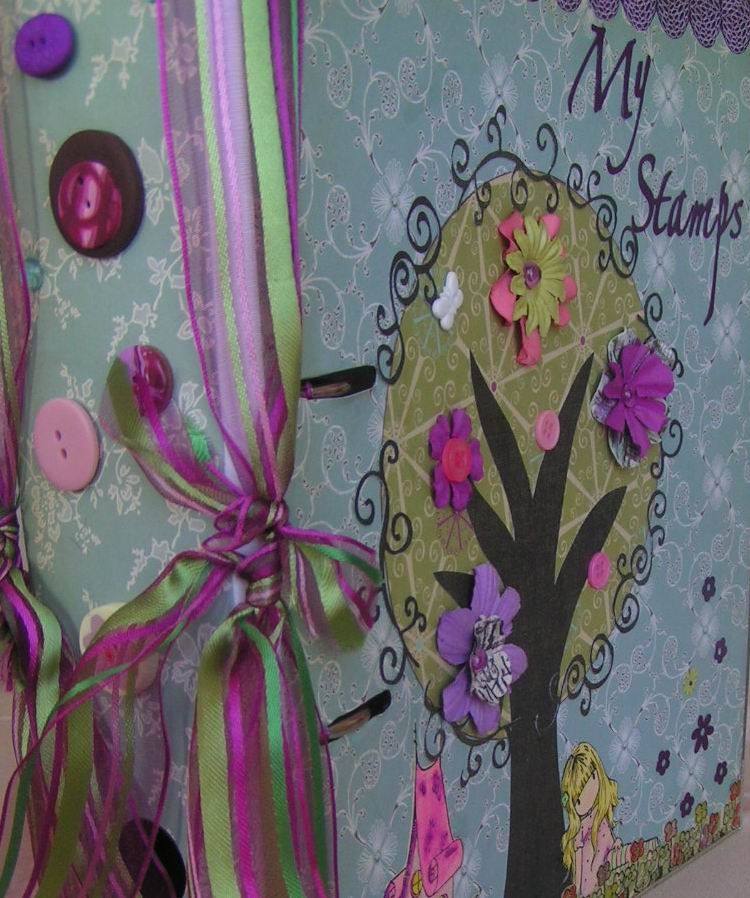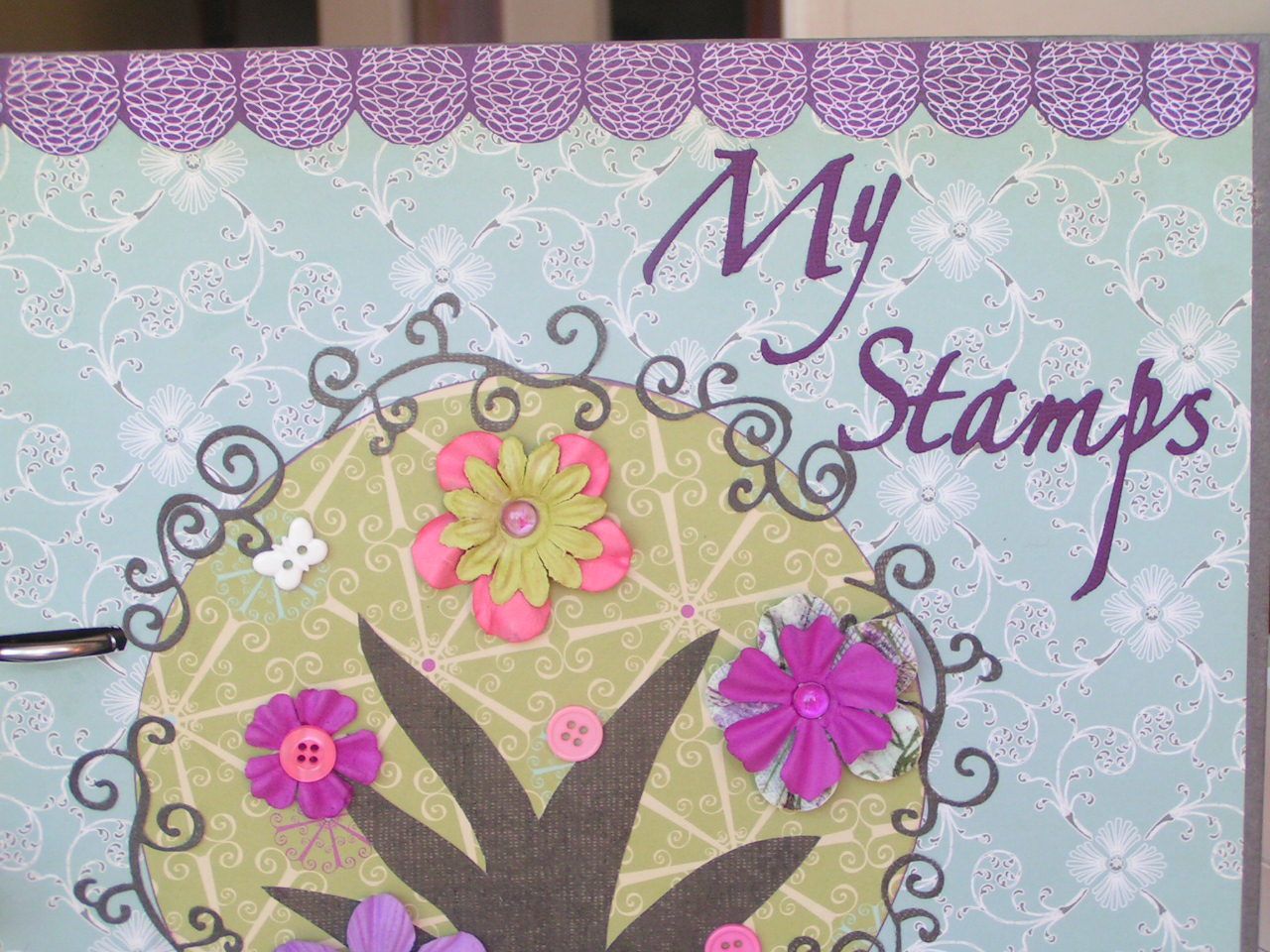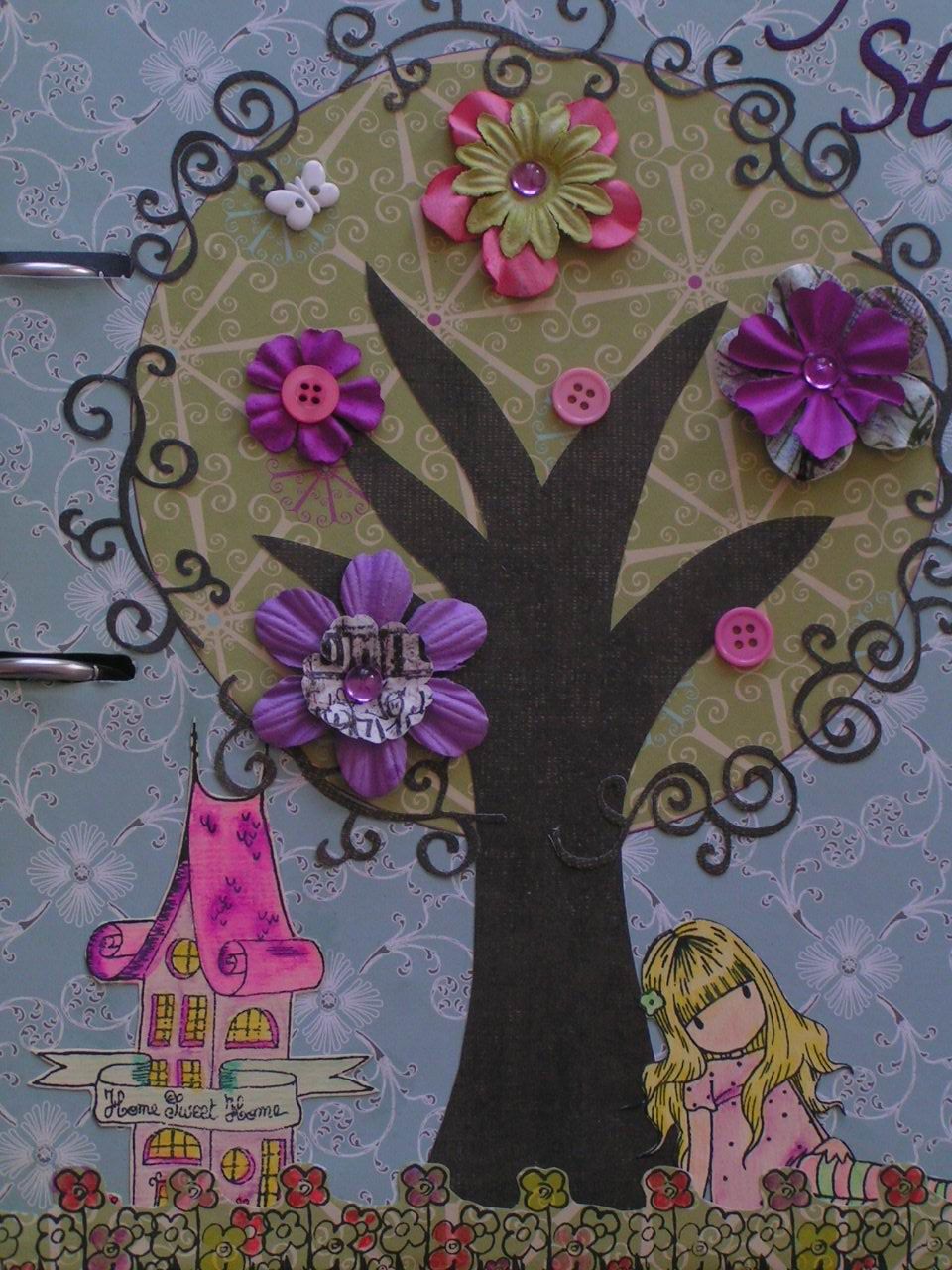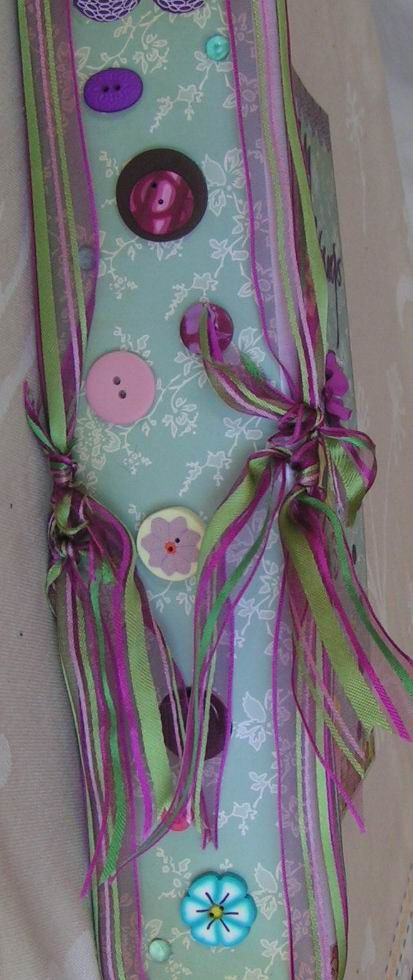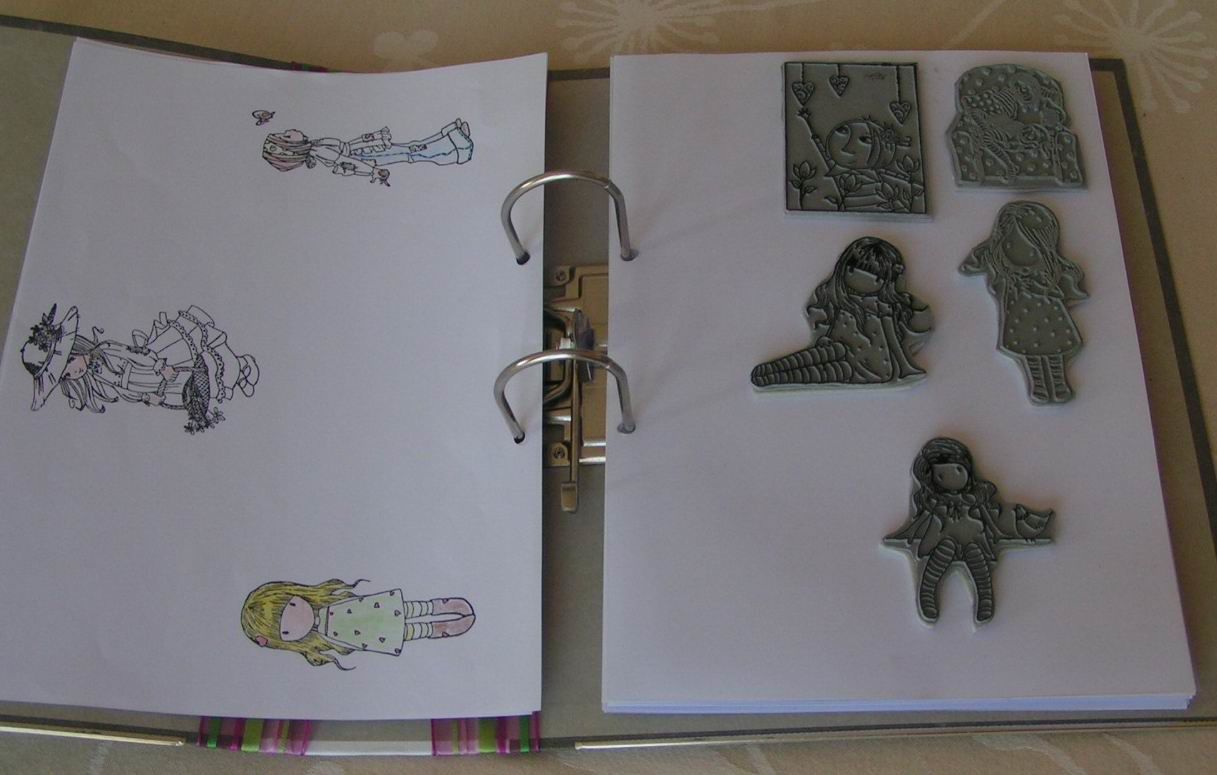 Papers from Basic Grey, Cosmo Cricket and atd, A family affair. Stamps from La Compagnie des Elfes and Sugar Nellie, Prima and cuttlebug flowers, buttons in fimo and from my stash, glass half beads and some ribbon from my stash. Title 'Endless Love' from Sizzix, flourishes cut with a Toga d'cos die.