...or at least that was them when they were younger - accomplices in all things, especially mischief (though nothing really bad nor dangerous!). Come to think of it, I guess the title still holds true, even now in their early teens



This page followed an online dictation on the forum Scrap, etc., by Ninie.

I ran into a couple of difficulties, the biggest of which was my misinterpretation of the size of one of the pieces of patterned paper - I ended up with a piece which covered all but the barest edge of my photo! I also had problems with the doodling on the paper - none of my pens wanted to write on the paper, so I ended up using Tipp-ex. Not one of my best ideas :-/ It's a bit chunky, and has a tendency to run, so my lines aren't as neat as I'd like.

I also decided in advance that I was going to distress the edges of my papers, but I think the layout would have been better with clean edges. Next time I'll wait before going at the paper with my distresser :)

Anyhow, I had a good time, and it's great to see others' interpretations of the same instructions.

Here's the LO I created: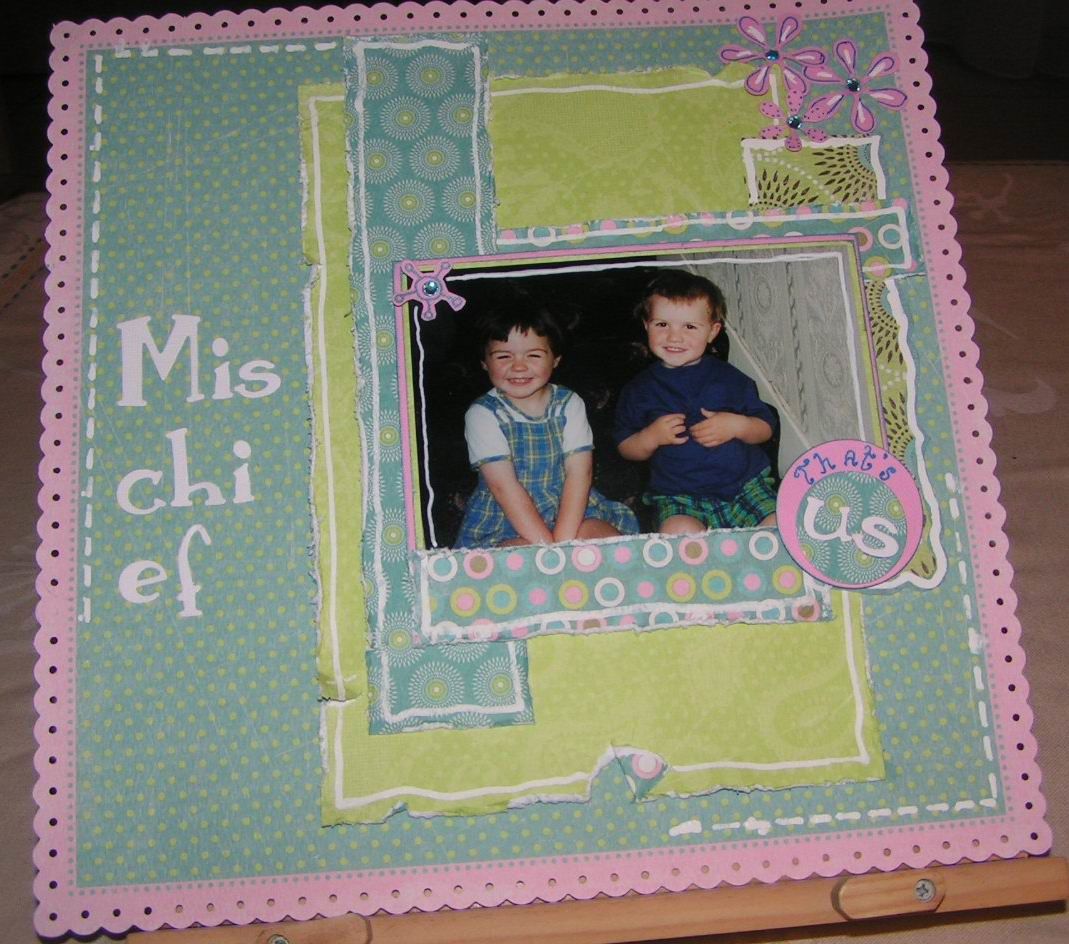 All papers Penny Lane, title using Sizzix 'Ida Lou's Flower Box', flowers from my CB die, a stamp from La Compagnie, and some Rico strass.