Beauty is our family's rocking horse. She's lived with us for 8 years now, though the first three of those years she wandered between my parent's home and my brother's home (before we could transport her across the sea). She's my eldest's favourite plaything, and an instant hit with any kids who visit our home. After 8 years of loyal service, however, her coat is a little less glossy and a little more worn than in her earlier days, well-loved I think is the term, but there's life in the beast yet, and she continues to delight our little visitors.


Kaly
put her page up to be scraplifted this month: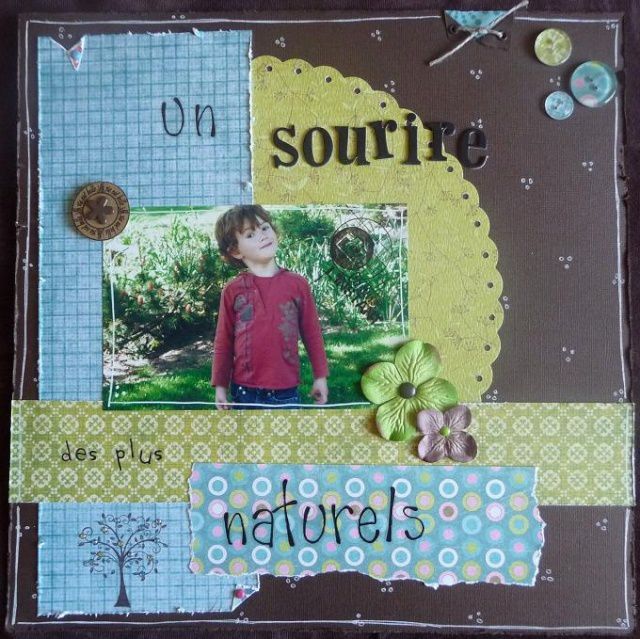 I absolutely love her page, but I wanted a totally different look for the photo I was going to use. I wanted to give the layout a stylish, yet whimsical look. to capture the feeling in the picture. I decided therefore to create my layout in shades of grey, and pale pink (the colour of my daughter's outfit were the photo not printed in black and white), with a little white to lift it a bit. I hope this is what I have achieved.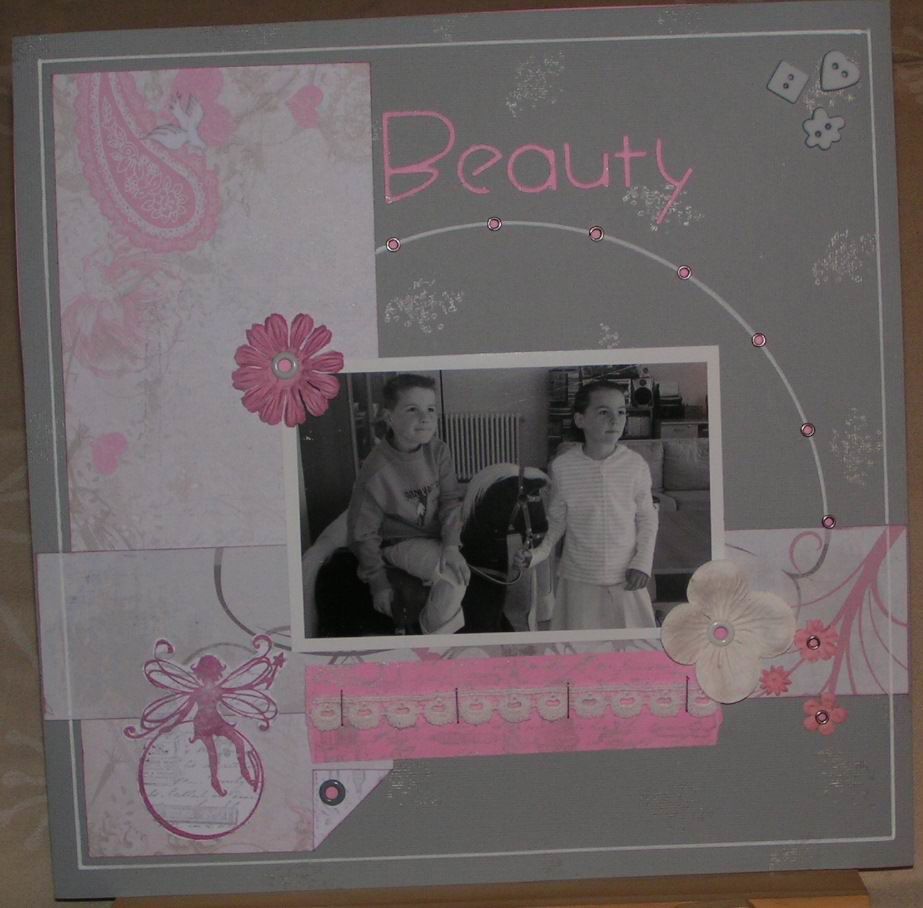 Background is a light grey bazzil, stamped with fairy dust stamp from Gaia, patterned papers are both Rayher, flowers from Prima, and the fairy stamp is also Gaia. A little pink bazzil stamped with an Artemio background stamp, some Artemio buttons and lots and lots of eyelets. I was dying to use my Big Bite, and this is the first layout I've created using it. I'm pretty pleased with the result, though it's a totally different look to what I usually make. Title using Sizzix 'Cherish' dies and pink bazzil.