One hot, hot, hot Sunday in July 1998 we went to Antwerp for the morning market. It was so hot and busy that we changed our minds once there, and visited the zoo instead.

I think Marc and myself enjoyed it more than the kids, who just wanted to stay cool. Evan enjoyed the playground and his new football more than the animals, and Meghan had a great time scrambling all over a gigantic gorilla statue.

Between all that, and finding some Sassafras 'Bungle Jungle' paper while not looking for anything in particular (as often happens), I decided to Scrap a page or two of our visit.

Here's the first completed layout: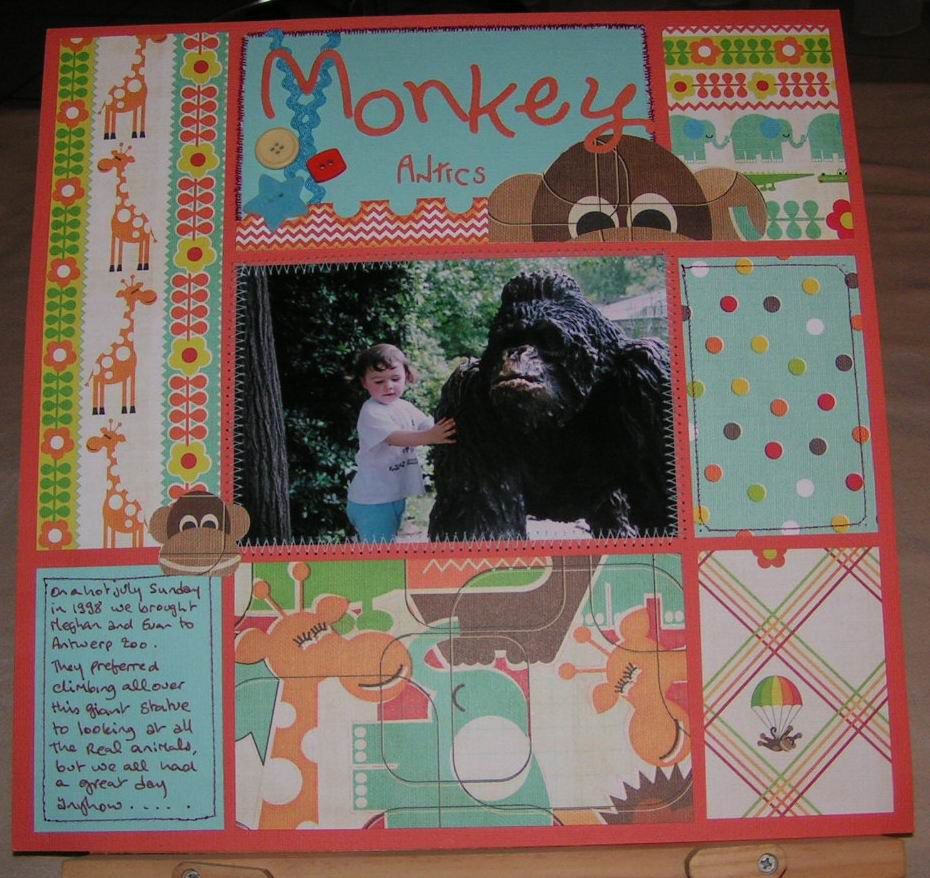 A basic mosaic-style layout, the paper in itself brings it all together. A little stitching, some buttons and rik-rak, a little journalling and a title ('Mango Tango' and 'Neon Mini' from Sizzix), completes the page.