I discovered a great forum this weekend, Scrap etc filled with lovely friendly members, and lots and lots of great challenges: card making, scrapbooking, scraplifts, sketches ... a mine of wonderful ideas and inspiration.

I immediately made myself at home and scraplifted two of the layouts proposed for July. Here's one of them. The original layout created by Ninie looked like this: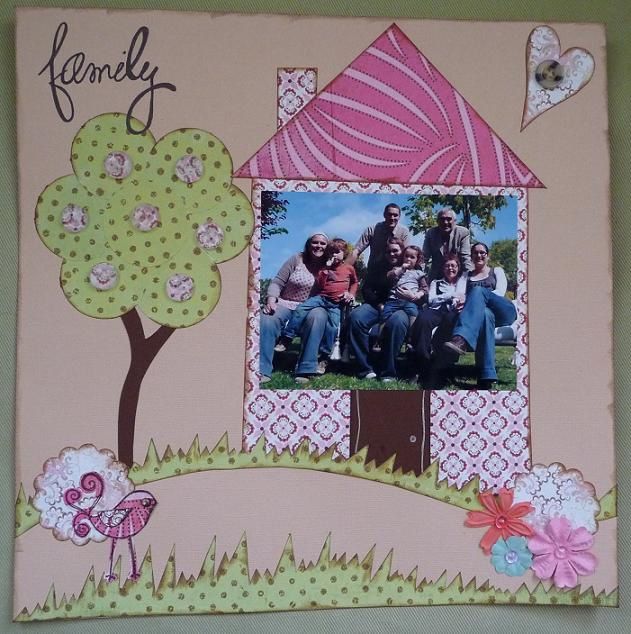 I took my trusty Basic Grey papers, an old, old photo (11 years old at least), a cute birdhouse stamp by Bri, some Prima flowers and Rayher pearls, my snips and glue, and created this little layout: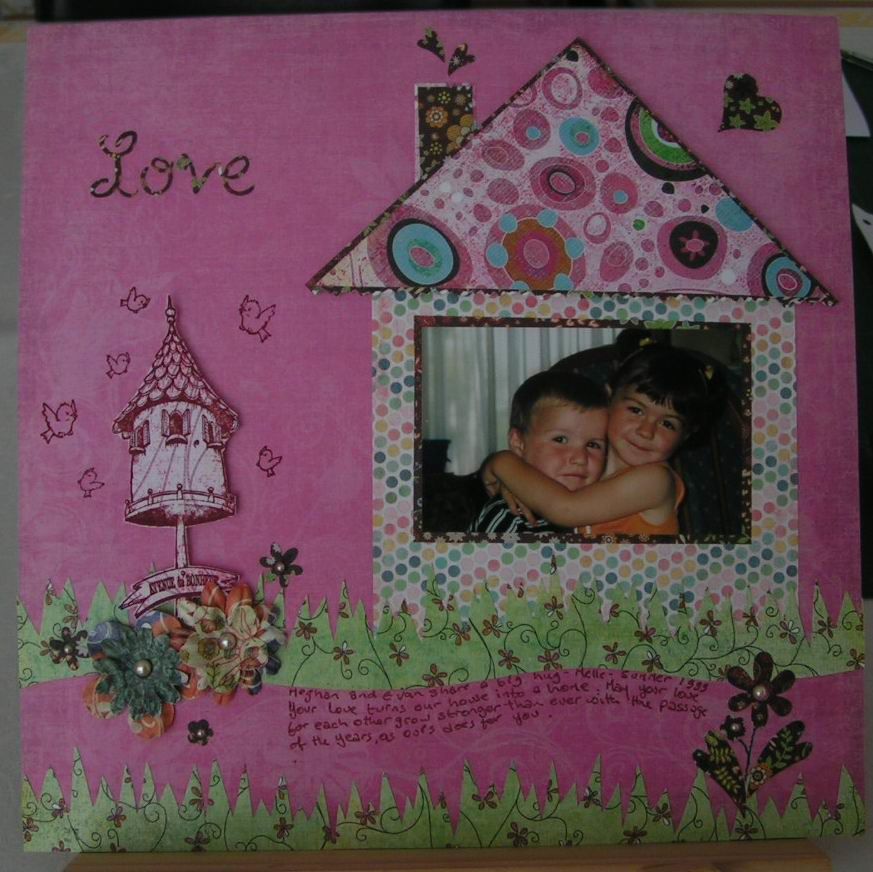 The roof and birdhouse are mounted on 3d foam pads for a little extra dimension.
I'm really pleased with the result. A cute page of a very cute moment.