I've managed to hit two challenges with this layout, and I used the papers I won on the PaperPlay challenge to create the page.

First, PaperPlay's Challenge - Week 25 is all about fashion. We had carte-blanche to create whatever took our fancy, so long as it matched the fashion theme.

Second, over at La Compagnie Du Tampon, there's a fantastic Tutorial by Orane which is also their competition for July. It's a step by step tut to create a background completely using inks, stamps and masks. As I haven't any masks I had to make do with rubber stamps, but I hope this will still be acceptable for the challenge. I also used acetate for the first time, and discovered the joys of trying to adhere it discretely to the page!

Here's the background I created (sorry for the fuzzy image, it's late and my camera doesn't want to take a sharp piccie):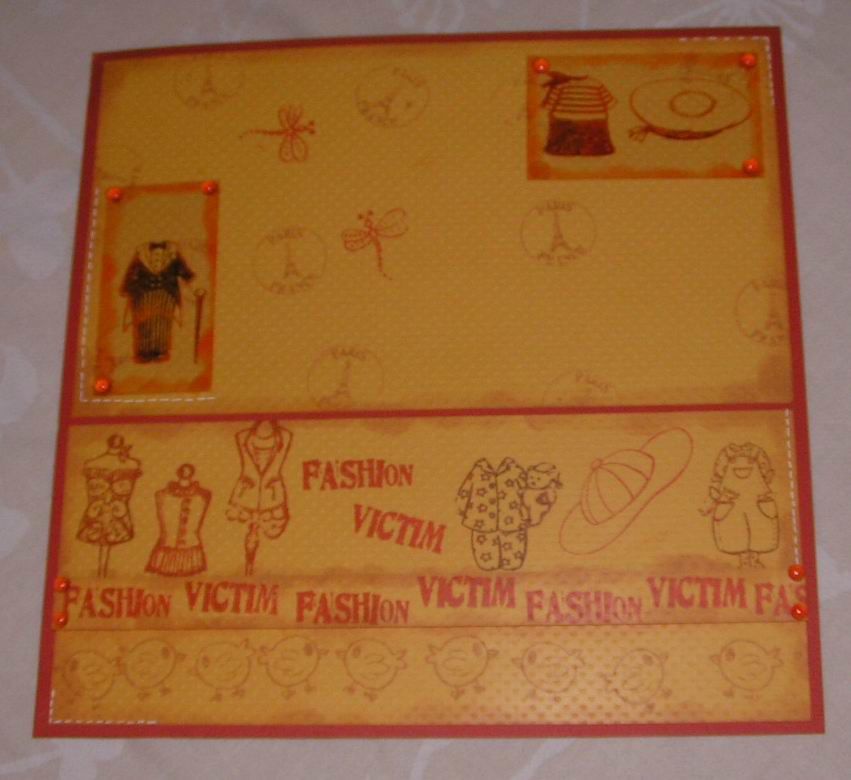 I turned the proposed layout on it's side, then then added a photo and title. I find the page quite busy, so preferred to leave it at that for now. I do like that polka-dot bazzill cardstock - it really adds dimension to a layout without being too 'in your face'.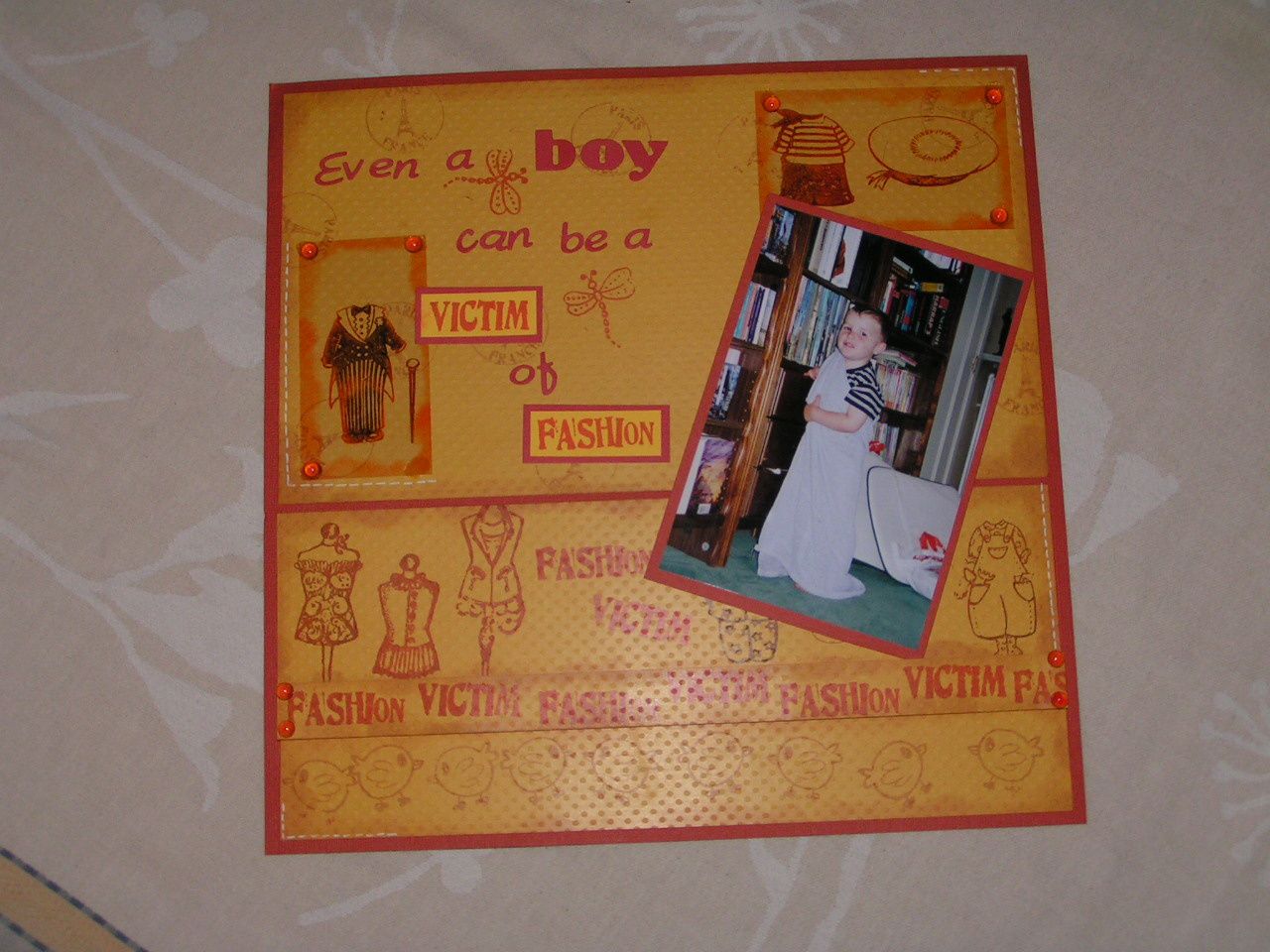 All stamps from Les Elfes (Fashion Victim, Birds, Dragonfly, 3 Mannequins, Leo's sailor, gardening and wedding outfits and pyjamas). Stamped in Pumpkin Staz On, Frayed Burlap and Tea Dye Distress ink. Some glass half beads to finish it off. Title cut from Quickcutz "Rollerskate", Sizzix "Man oh Man" and a rubber stamp.