This week PaperPlay's "Paper Roses" Challenge (Week 24) is to create a page using flowers - flowers which you have made yourself.

I've just about made my page in time to enter it in the challenge. I stitched the border flowers by hand, and made the 'lollipop' flower using a disc cut with my nesties, hearts from Cuttlebug's Hippie Chick alphabet dies and a little rik-rak.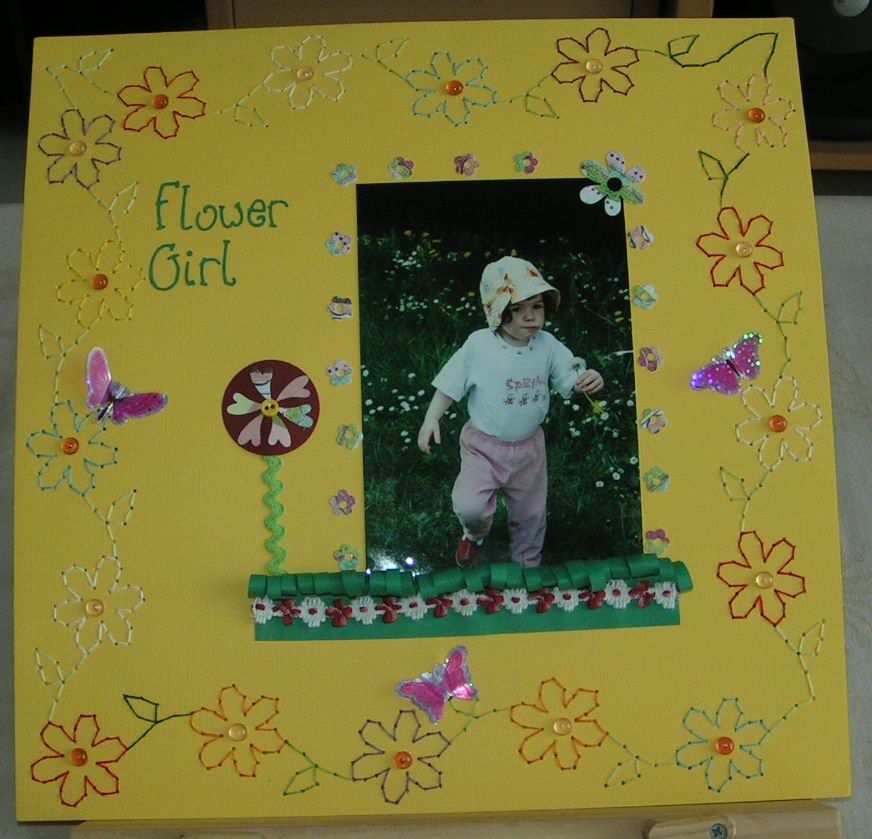 Title cut with Sizzix 'Skittle Dee Do' mini alphabet, some glass half-beads for the centres, a row of ribbon-daisies and some fake grass cut from a sheet of ordinary green paper.