Here's a 'Clean and Simple' style layout of my eldest son which I put together today.

I based the layout on
Pencil Lines Sketch # 73
: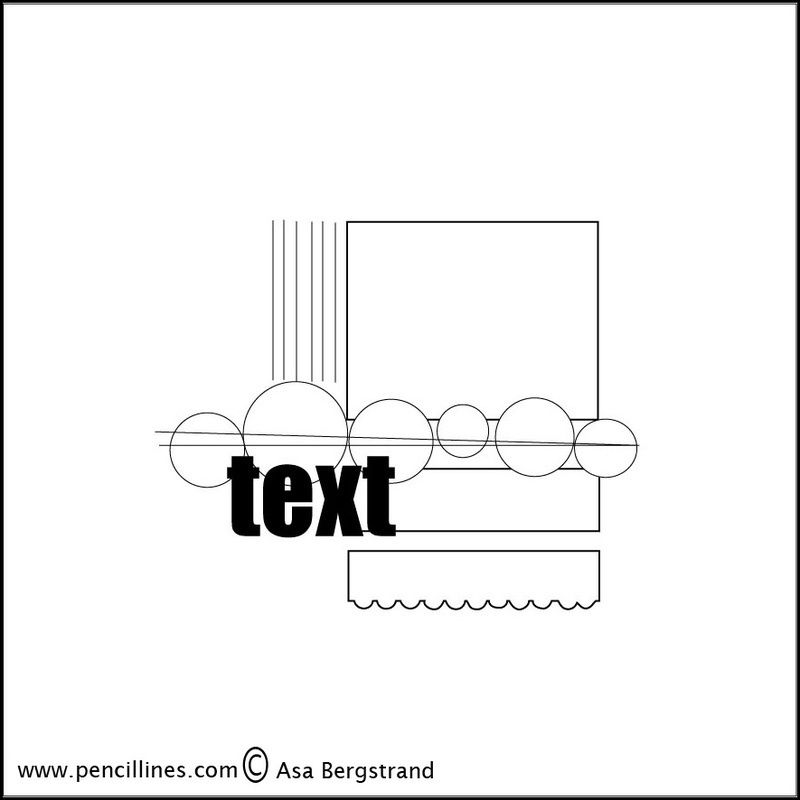 I'm quite happy with the result, though I did add some extra bits on the background, and I didn't respect the placement of the title.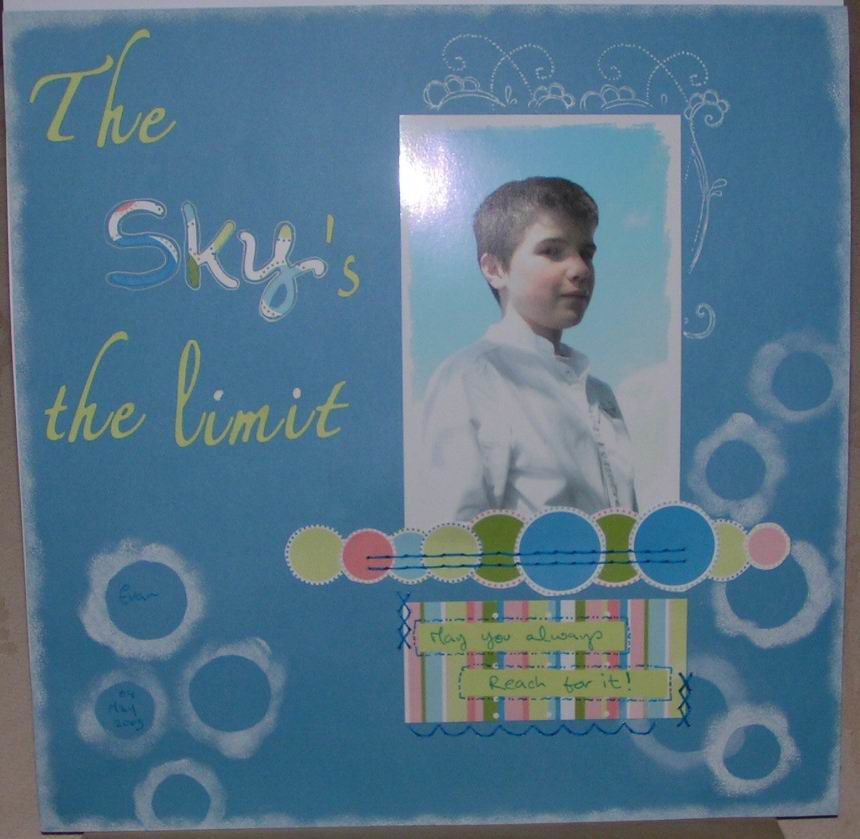 I love the sky blue of the backing paper - a thrift-shop find for 2 euros for a packet of ten sheets of good quality patterned paper. I dabbed white ink around the edges of the paper to border my page, and around a circle template to create the cloudy-bubbly motif.

Title cut using Sizzix 'Endless Love' and 'Mango Tango' alphabets, flourish from La CDE, stitching templates from PaperMania, Background is the reverse side of some Elk Success 'Inspirables' paper - 'A Day at the Beach', the striped mat, and the coloured circles are also from this range.