We had a very elaborate pirate-themed party for my youngest last year for his birthday, treasure map, trunk of gold, crocodile swamp, magic colouring, and fancy-dress costumes. There was even a pirate-ship shaped cake. Needless to say the kids had a great time.

Despite numerous usable photos, I have only just completed a pirate-themed layout. It only took over a year....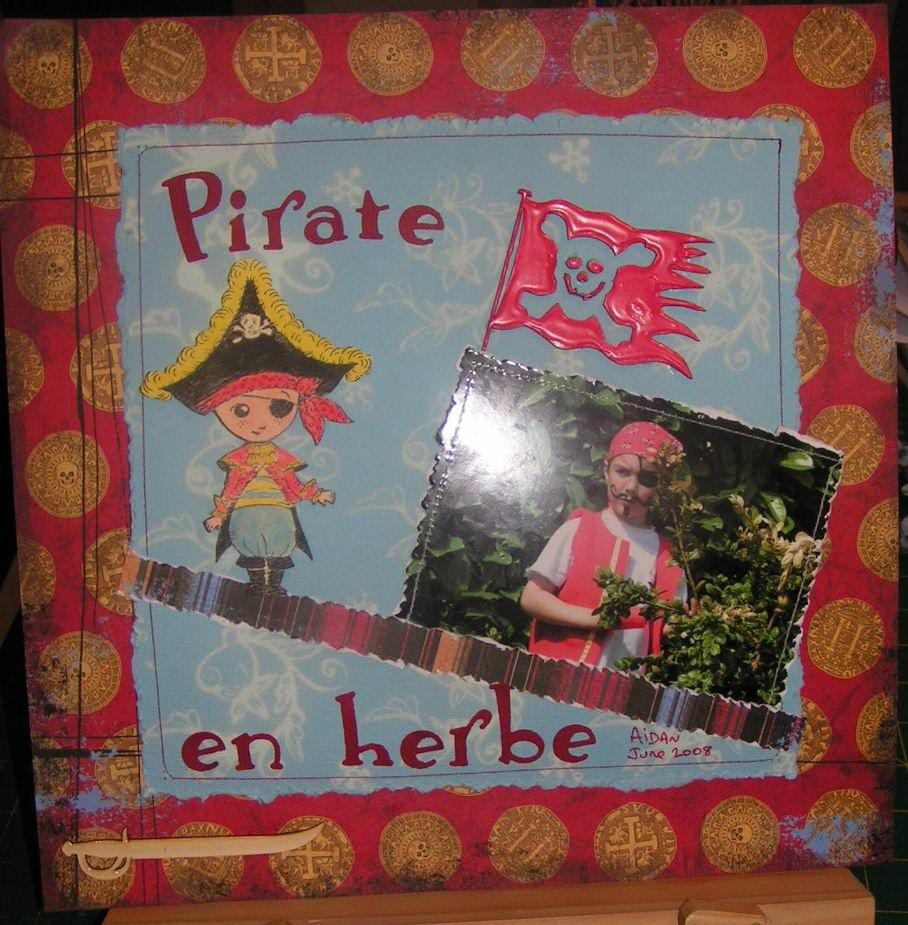 The
title is a little play on words: 'en herbe' meaning 'apprentice or learner' but also meaning 'in the grass', and this particular pirate is well hidden amongst the greenery.

I stamped the sky blue bazzill using bleach to give white swirls on the paper, vaguely reminiscent of wave-like shapes. It's a technique I'll be using again, as it works very well, and will give a whole new lease of life to my stamping.

Background paper from Sandylion 'Doubloons' and 'Pirate Stripes', mat is blue stamped bazzill. Rubber stamp and chipboard elements from La CDE, and title cut with Sizzix 'Ida Lou's Flower Box' dies. A little stitching around the photo and the central mat, and a distinct lack of journalling, my downfall as ever. I covered the chipboards in Glossy Accents, then inked the flag in red StazOn, though I think it may have been better left natural. Too late to change it back now...

All in all I still think the LO works well enough.