At two years of age, my eldest decided that sleep was not for her (and consequently not for me either). Nighttime was a round of constant calls for cuddles and hugs, kisses and stories - at 30 minute intervals from midnight to 6am

. By then breakfast became the alternative. Needless to say both she and I were often exhausted the following day. No 1 daughter found a great solution (for her): she spent a good part of her day 'playing' at naps - on the sofa, on the floor, in amidst the cuddly toys, in her bed, my bed, baby brother's bed ...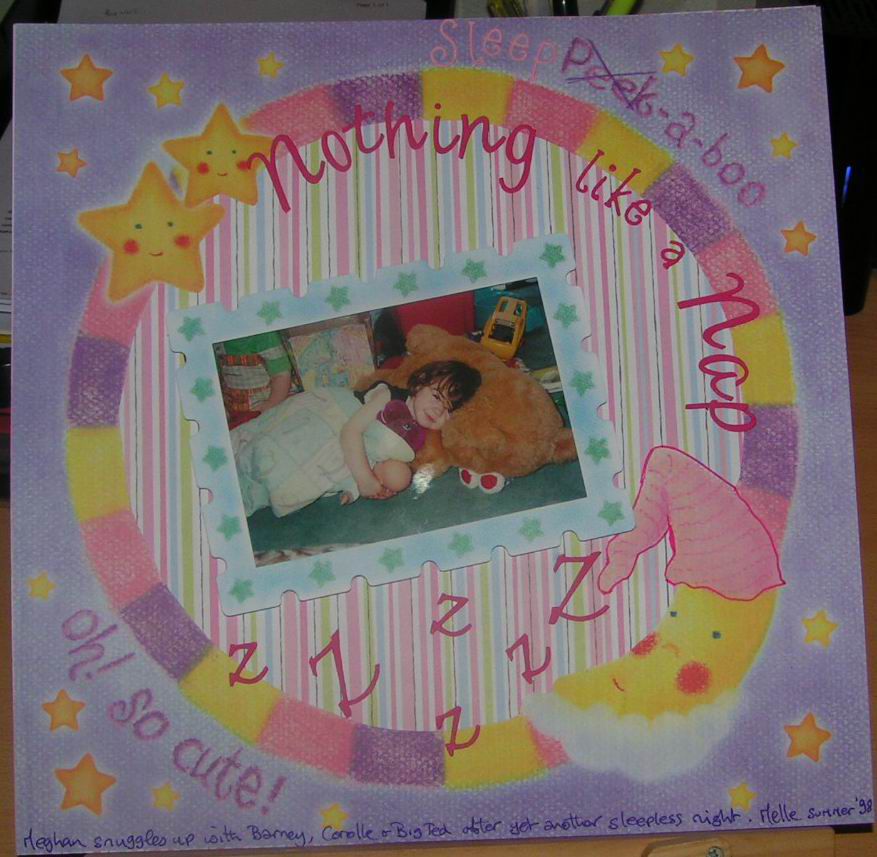 This is a 'cheat's' page really - the main element came in a kit which has been bothering me for ages now - I never really know what to do with 'ready-made' layouts, and never feel that the pages are really mine when done. This kit in particular is not at all my style. I really didn't like the white centrepiece so I replaced it with striped paper from Provo Craft, added some lettering from cuttlebug's Harmony and Sizzix Skittle-dee-do, and that's it. Nothing wonderful other than that my conscience feels slightly better having at last used a sheet from that annoying baby kit.