I wanted a simple, non-fussy layout to better show off this photo, which I particularly like. I decided that the best way to bring a little interest to a very simple page was by varying the texts I used. Perfect opportunity to play with my Sizzix alphabet dies, all of them different in style, depth and size. I used four sets for this LO.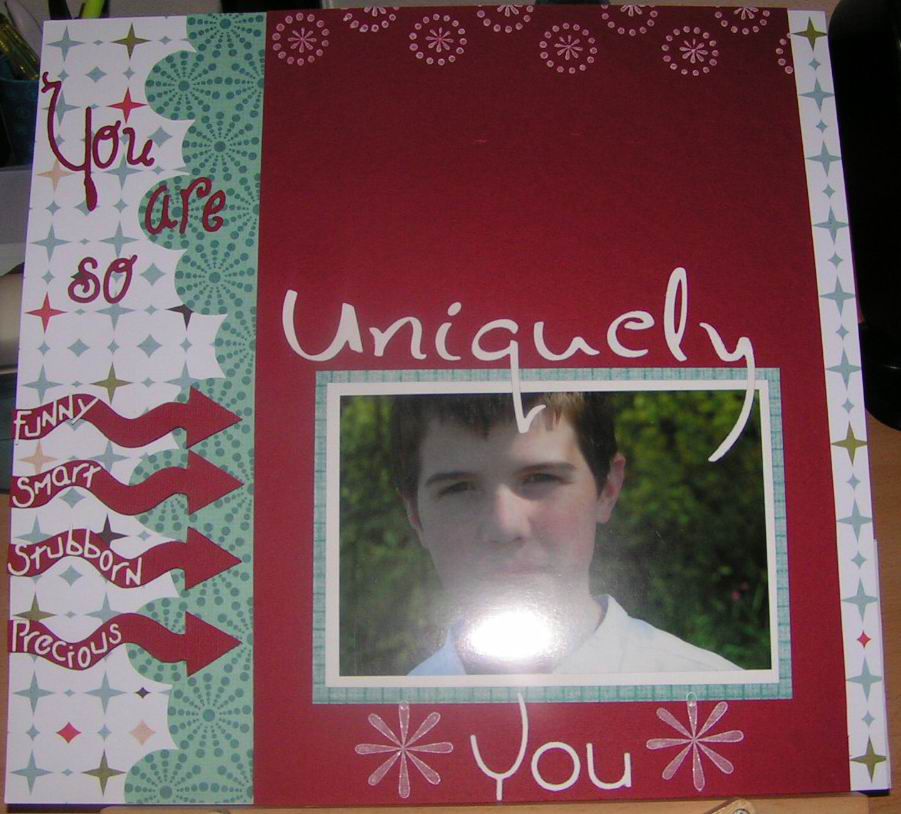 I used Bloom for the intro: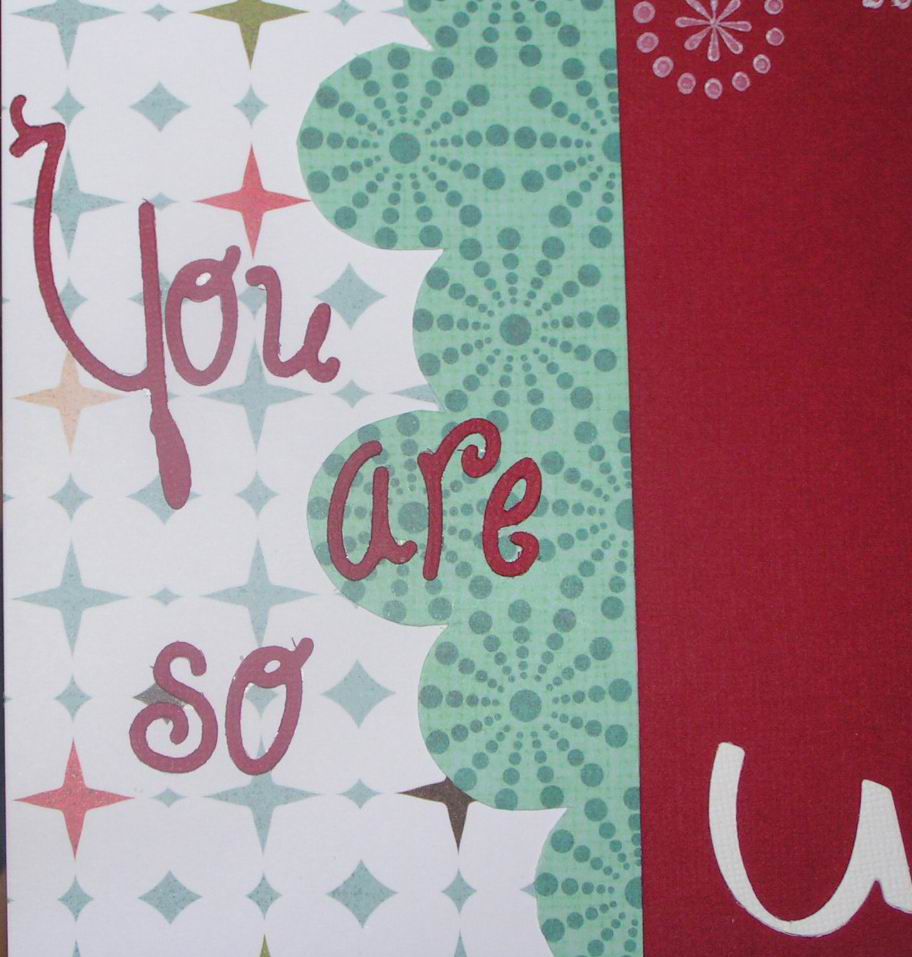 Sizzix Sunset for the main title: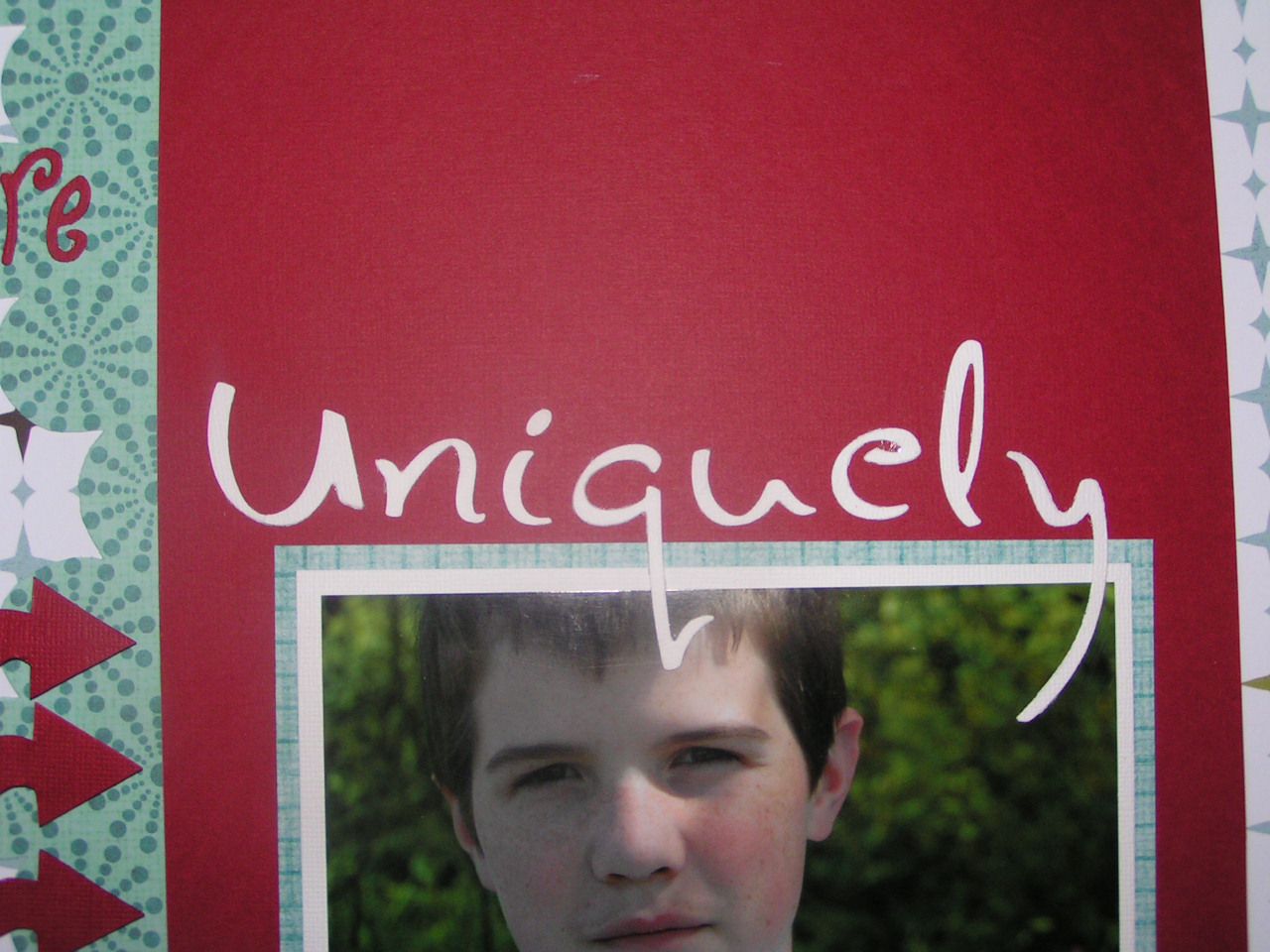 Neon Mini for the journalling (this one is extremely tiny (10mm high x 5mm wide max), so it's very fiddly to work with, but it does allow you to have a nice neat script on some itsy bitsy embellishments! I also, once again, appreciated just how useful my Xyron 150 sticker maker is for getting glue onto the back of those scraps of wafer-thin paper letters! Best investment ever, that little machine!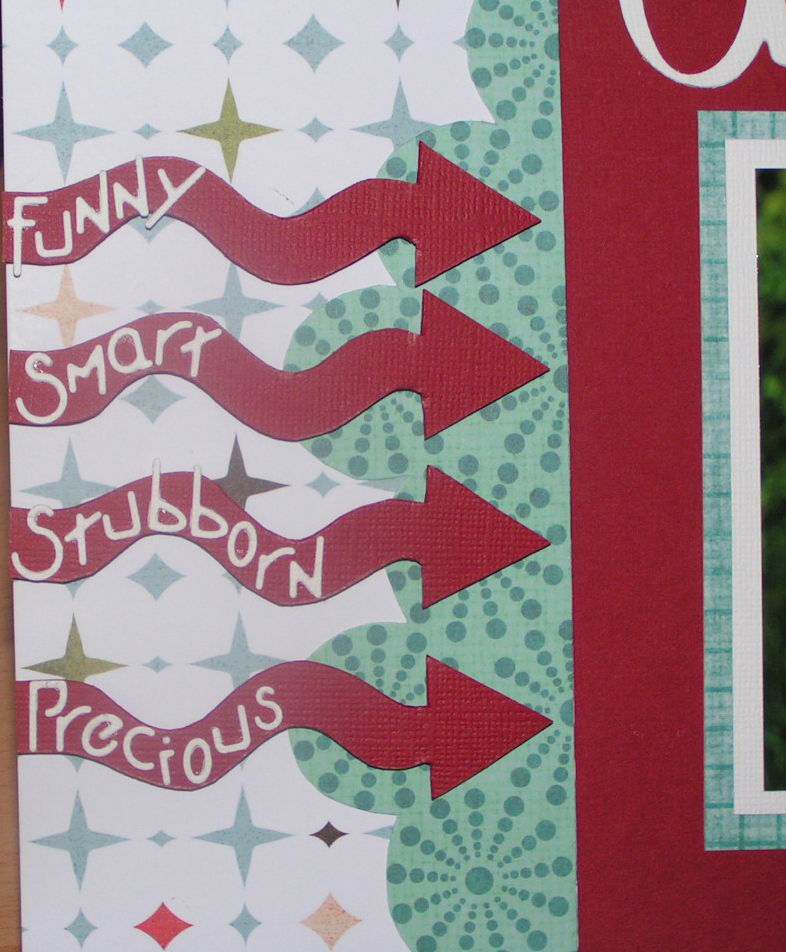 And Cherish for the subtitle:

I like the way mixing the alphabets gives a sense of movement to the layout, without overpowering it.

Background from Basic Grey "Offbeat", Border and photo mat from My Mind's Eye "Just Dreaming", (I love this range for boy layouts, the colours and patterns are excellent and not at all fussy!), and some red bazzill for the foreground. Stamps from Artemio.