I am so fortunate! My eldest child, though not yet 1 year old at the time, was never, ever jealous of her first brother when he joined our family.

The two of them have grown up together, inseparable, and are each other's best-best friend. They are totally different from each other in character and behaviour, in their tastes, in the games they enjoy, in their school work - totally different, opposite yet complimentary, and each finds in the other the traits which they don't possess themselves. Heading into the teenage years they still need no other friendship than each other, and appreciate the qualities which make them so different yet blend so well together.

When my eldest asked me to do a layout of her and her brother, and to title it 'Best Friends Forever', I couldn't resist digging through some of their younger photos.

This layout is nothing at all like I had intended it to be at the outset, I think it's better, and it's charm is in it's simplicity.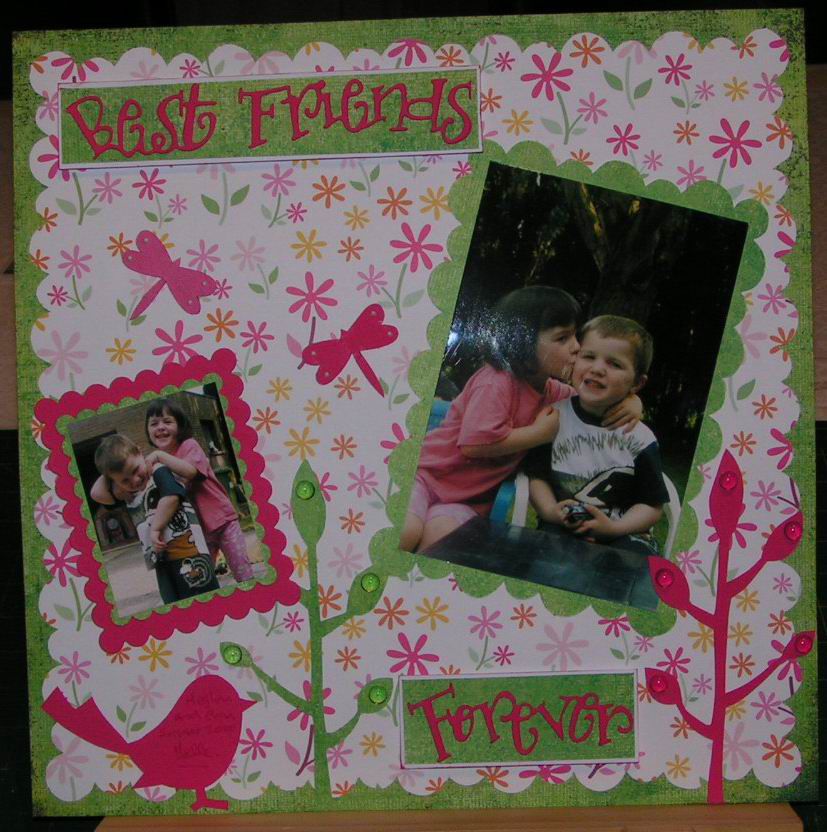 Background paper Basic Grey 'Phoebe' collection, foreground from Toga, cut using the Toga border template. Bright pink cardstock for the bird and dragonflies, also cut from the Toga template, and the text is from one of my SIZZIZ phrase dies. A couple of glass beads, and the layout's complete.