How relaxing can it get? Hanging out on the swings immediately after breakfast at 9am? Perfect start to a wonderful day on holidays a few years ago.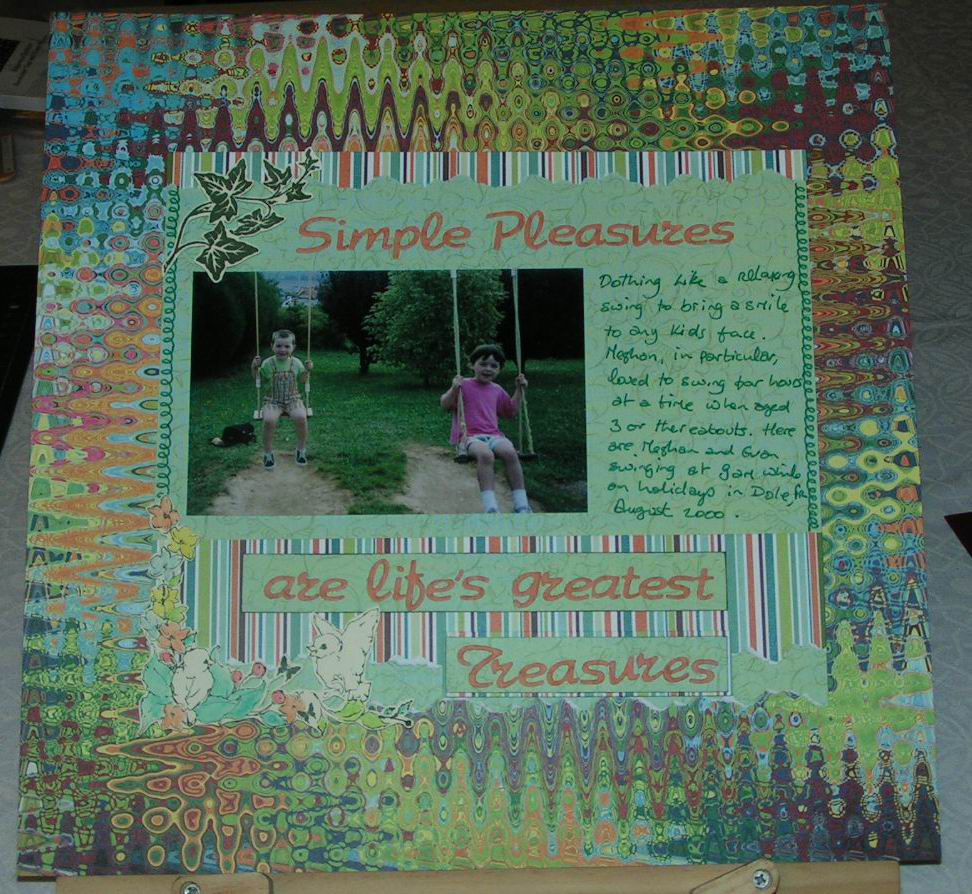 The layout is largely inspired by
Lynn's layout
which I Scraplifted and modified slightly. Background is from the Basic Grey Lime Rickey (Liquid Candy) range. You'll have to agree when I say it's a veritable explosion of colour, which I love. To tone it down a little and draw attention to the photo I used another BG paper from the Euphoria range as a mat, topped with a striped paper from My Mind's Eye. Corner stamp with the birds "Corner Printanier' from La Cde, and Ivy stamp from Artemio. Title cut on My Mind's Eye orange pp using Quickcutz Rollerskate dies.