We caved in under the pressure, and the kids got a console for Christmas. Needless to say it was a huge success. Had to immortalise it in a little fun layout.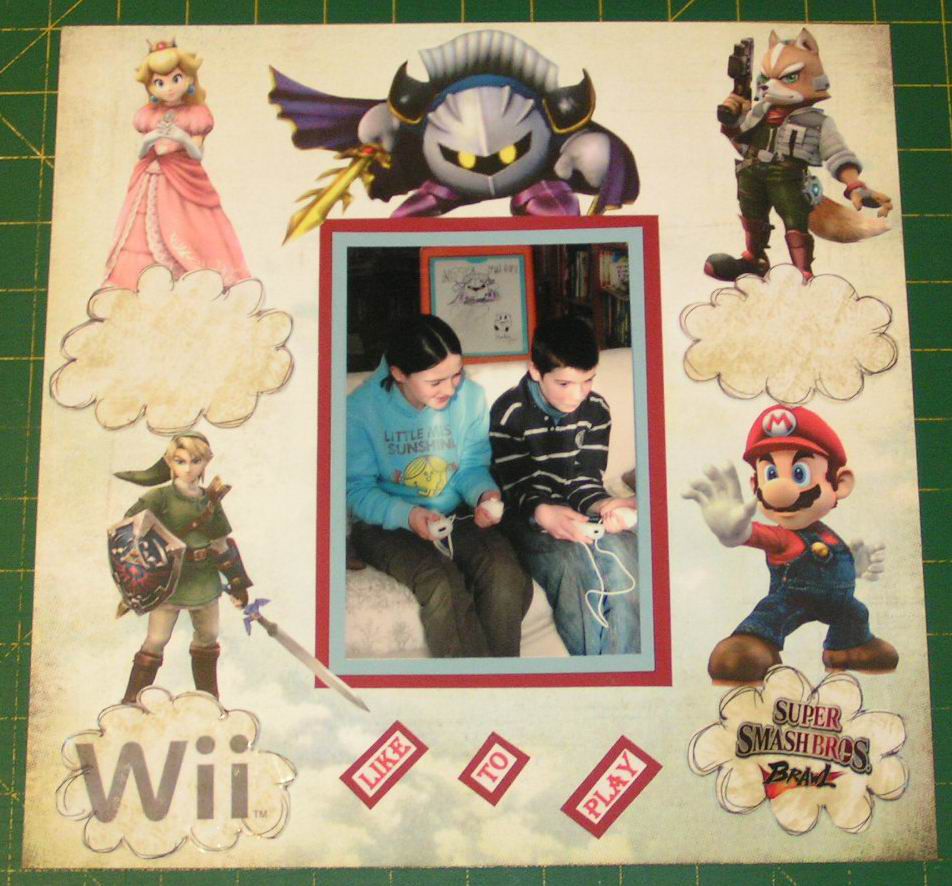 A Basic Grey sheet for the background, and all images downloaded and printed/cut out. The clouds are 3D, and the title is tape-transferred onto two of them.

The kids like this page best of all my layouts, for all it's primitive style ;) Wonder why?...