Cheeky Grin - Clean and Simple
I do like C & S layouts, and despite occasional forays into other styles I usually come back to my favourite pretty rapidly.

Here's a LO of my No1 son playing in the forest playground during September 1999. That cheeky grin is infectious!!!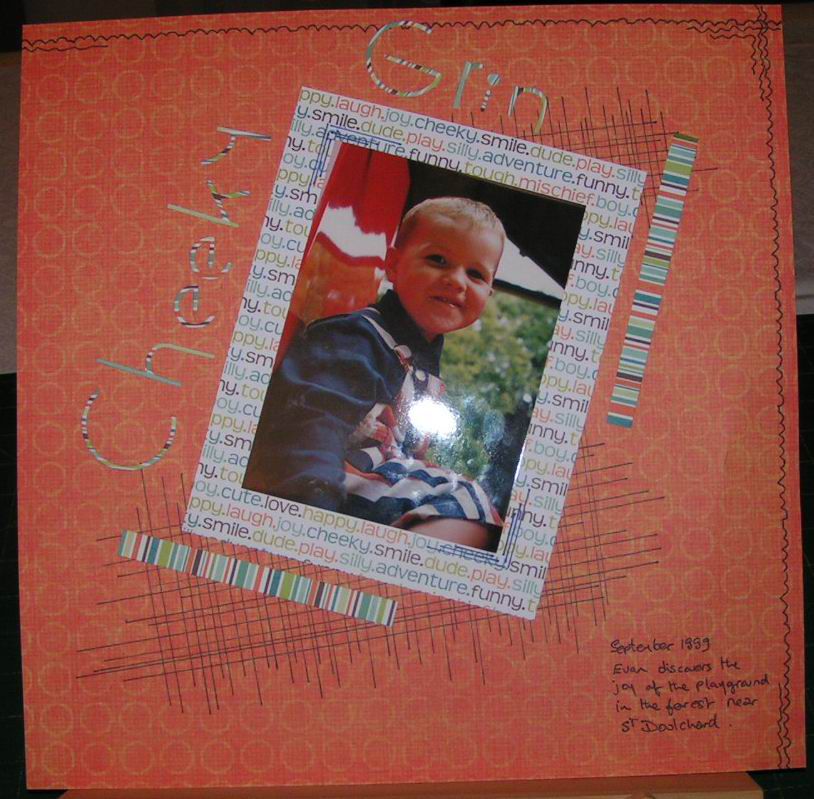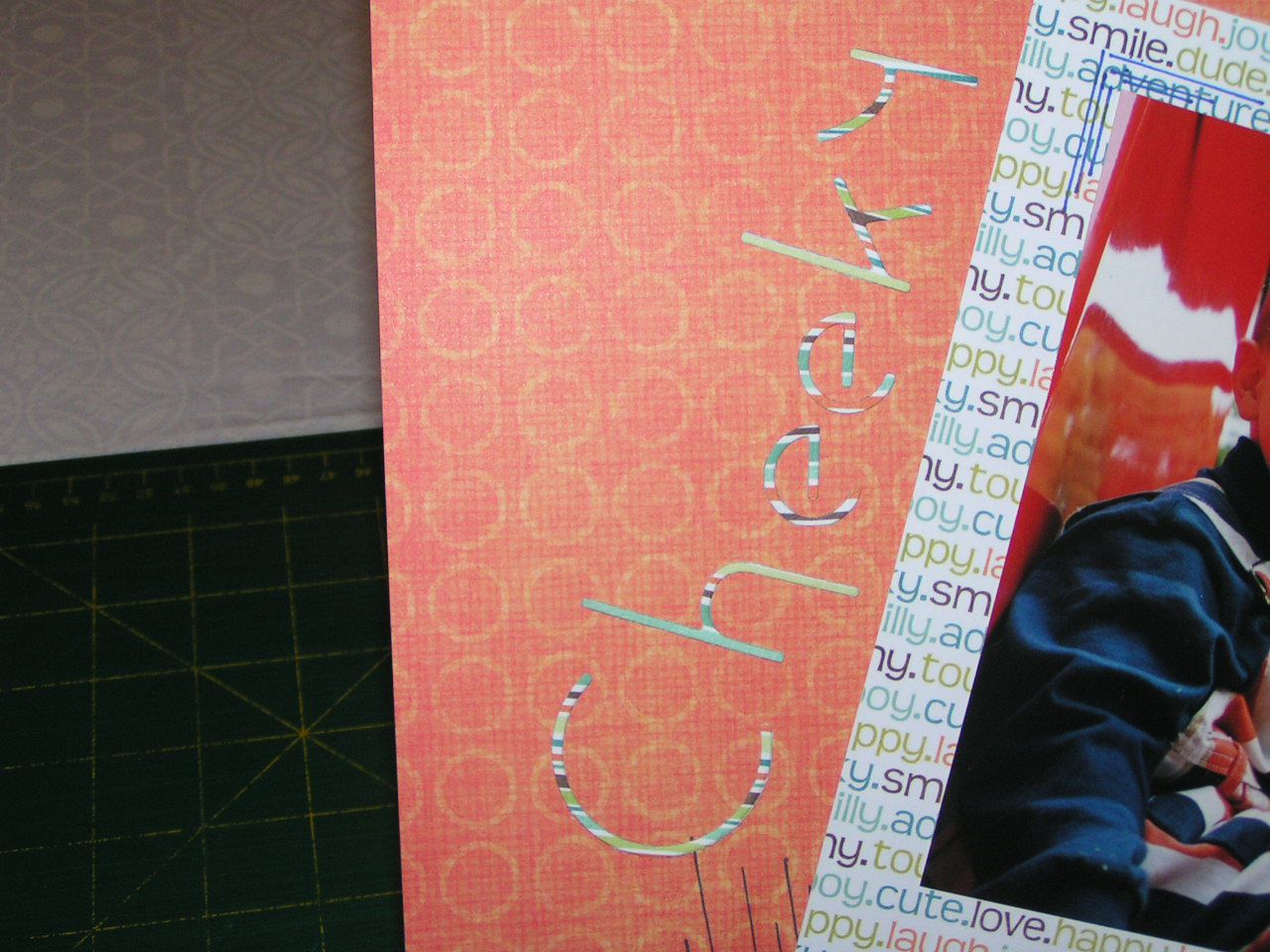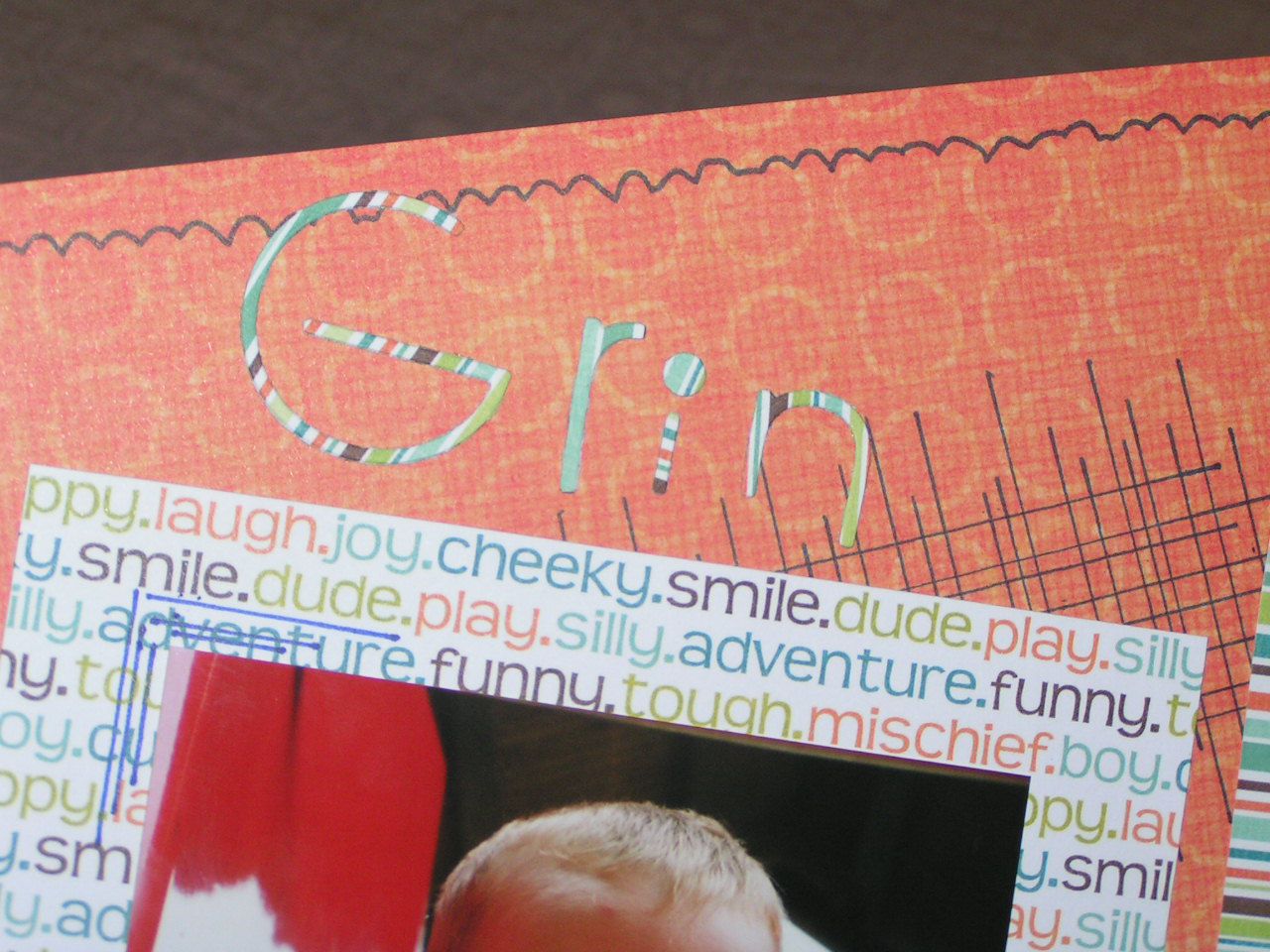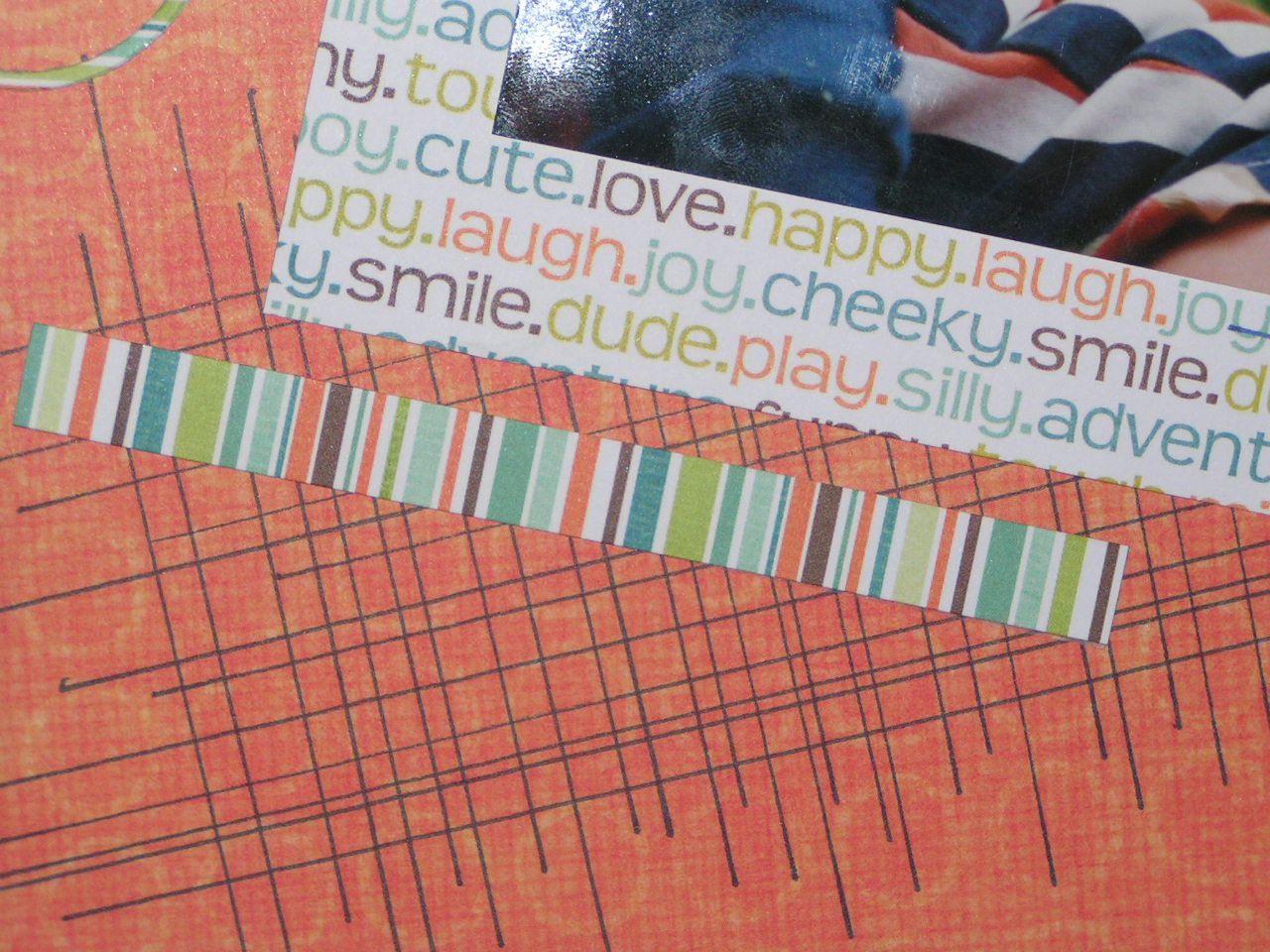 Background and mats from My Mind's Eye, Title cut with my CB using Sizzix Sizzlets "Cherish". It's perhaps a little 'thin' but I'll let it mature a little bit before deciding if I keep it or opt for something more solid. Crosshatching and page borders sketched in ink.