It's always great getting some new stash to play with. When that stash is gifted to you it's even more fun :).

Sue and Mada recently did this to me, and I'm delighted with everything. Here's a little peek: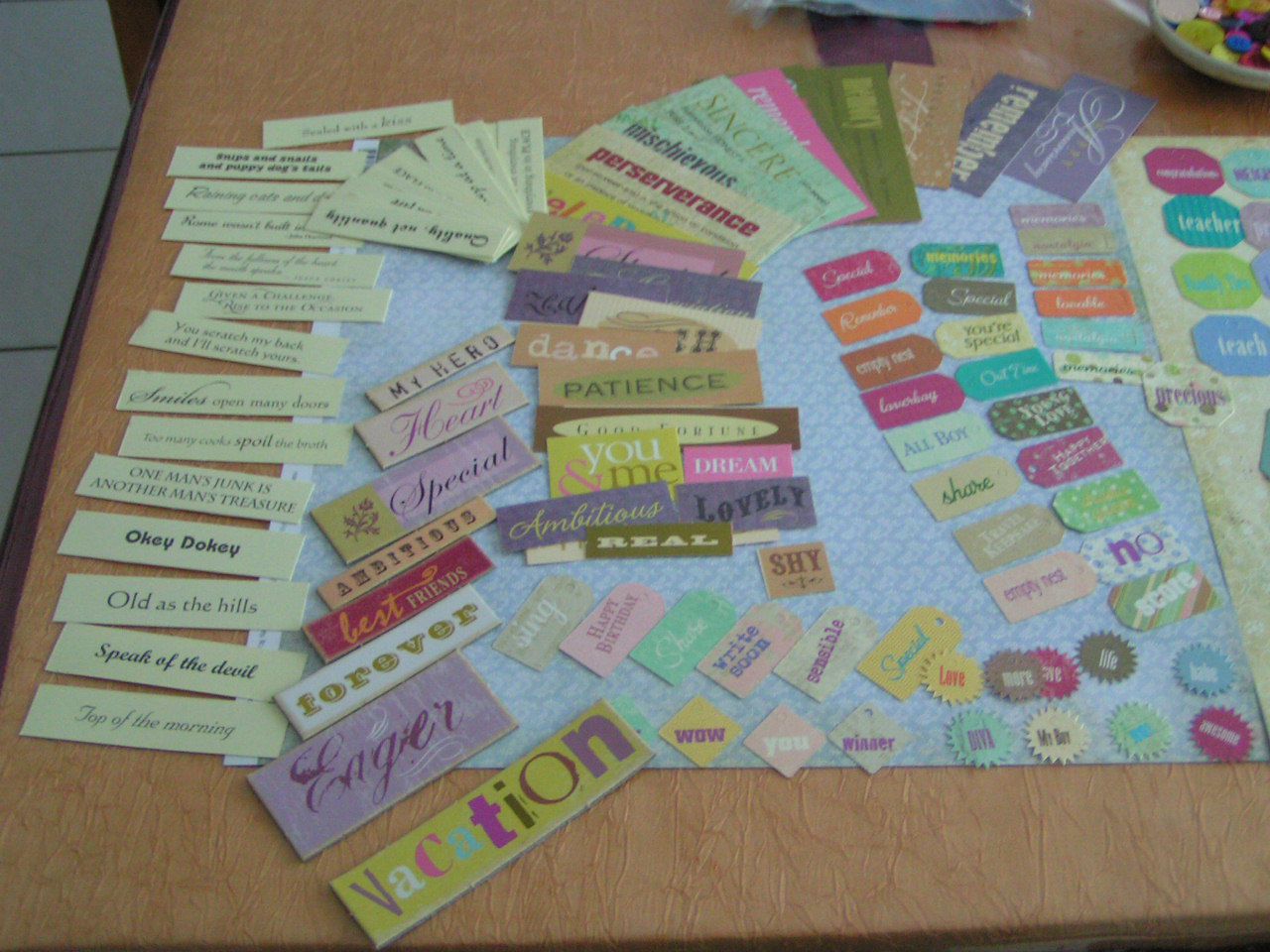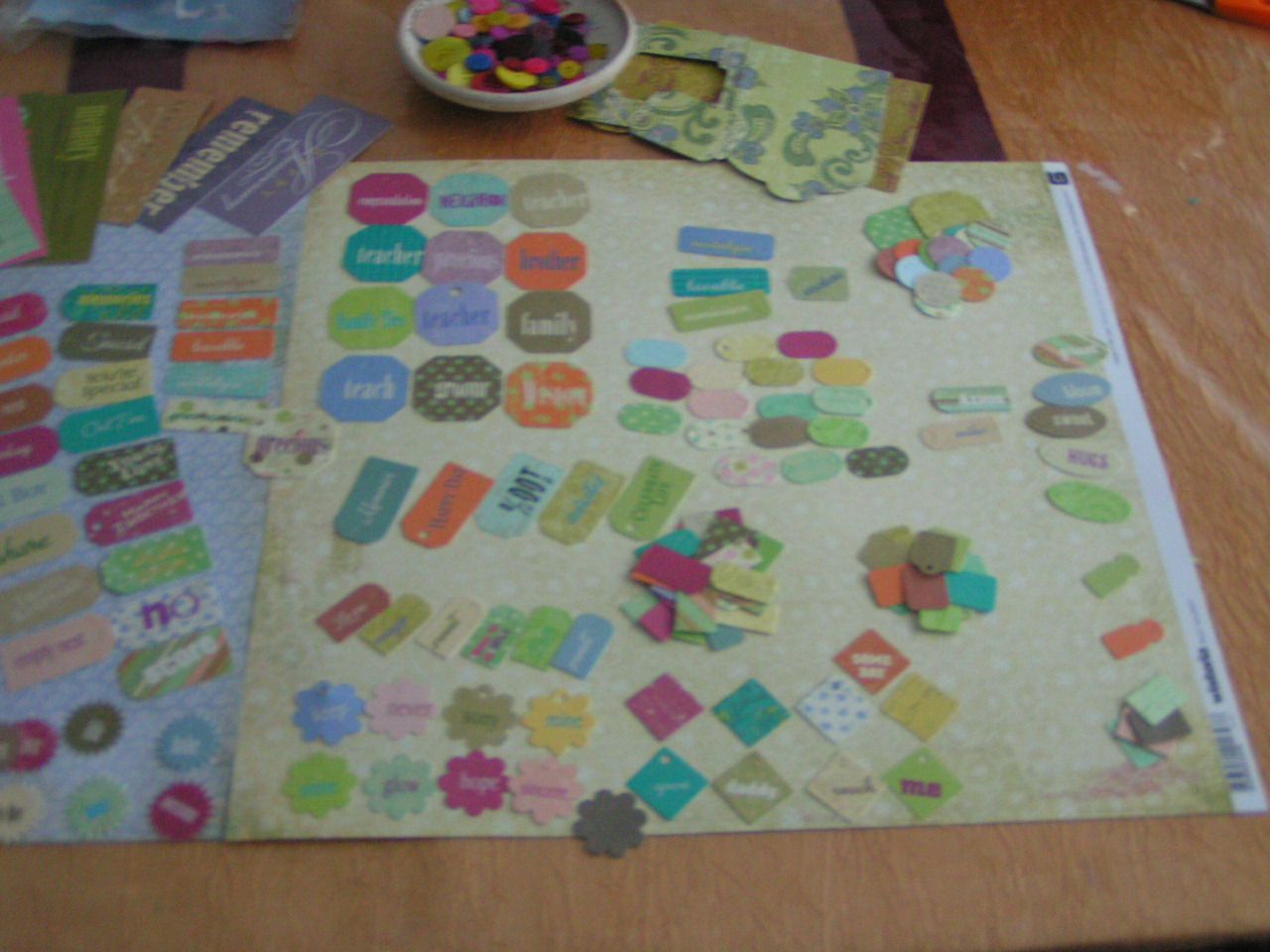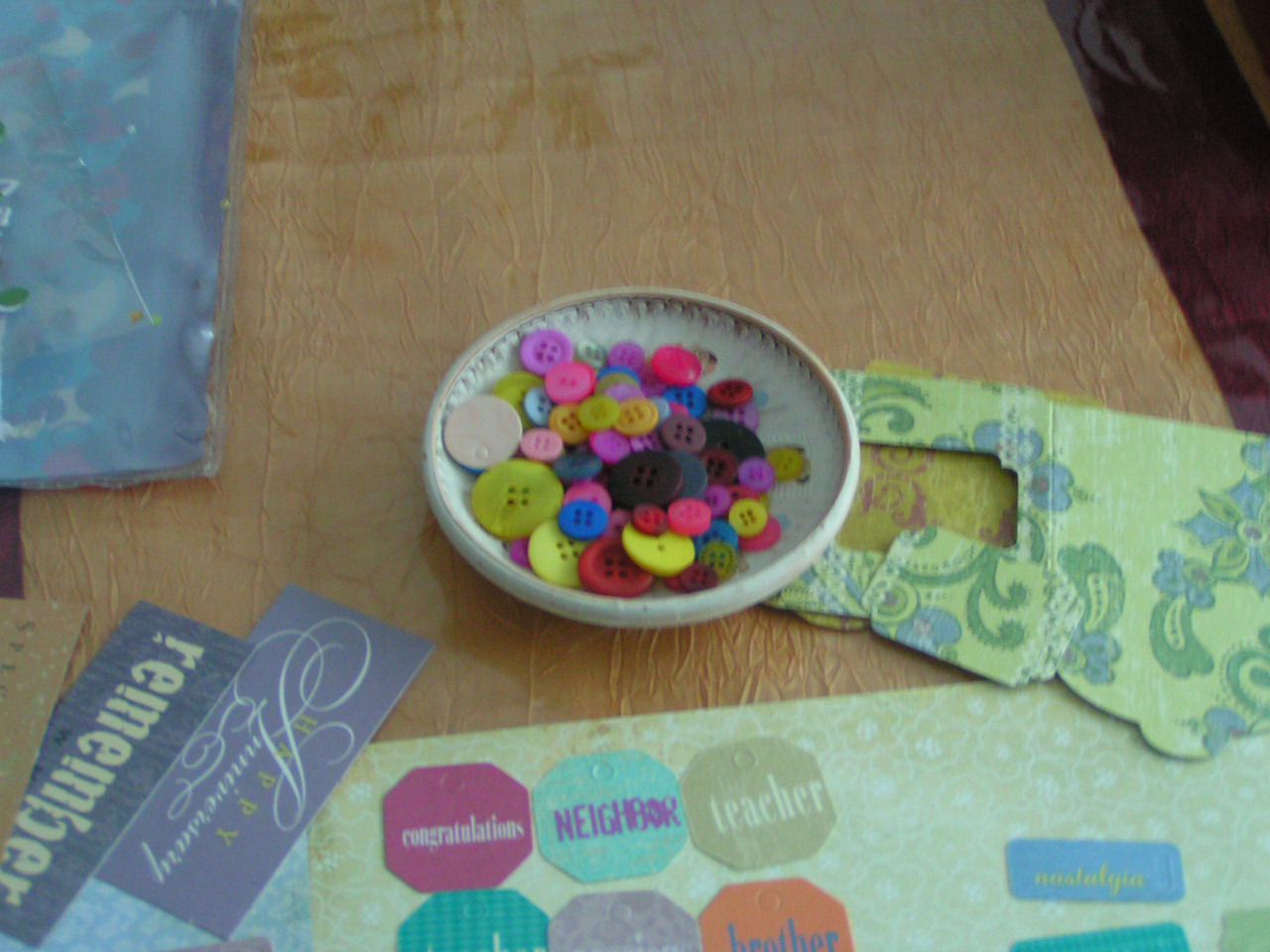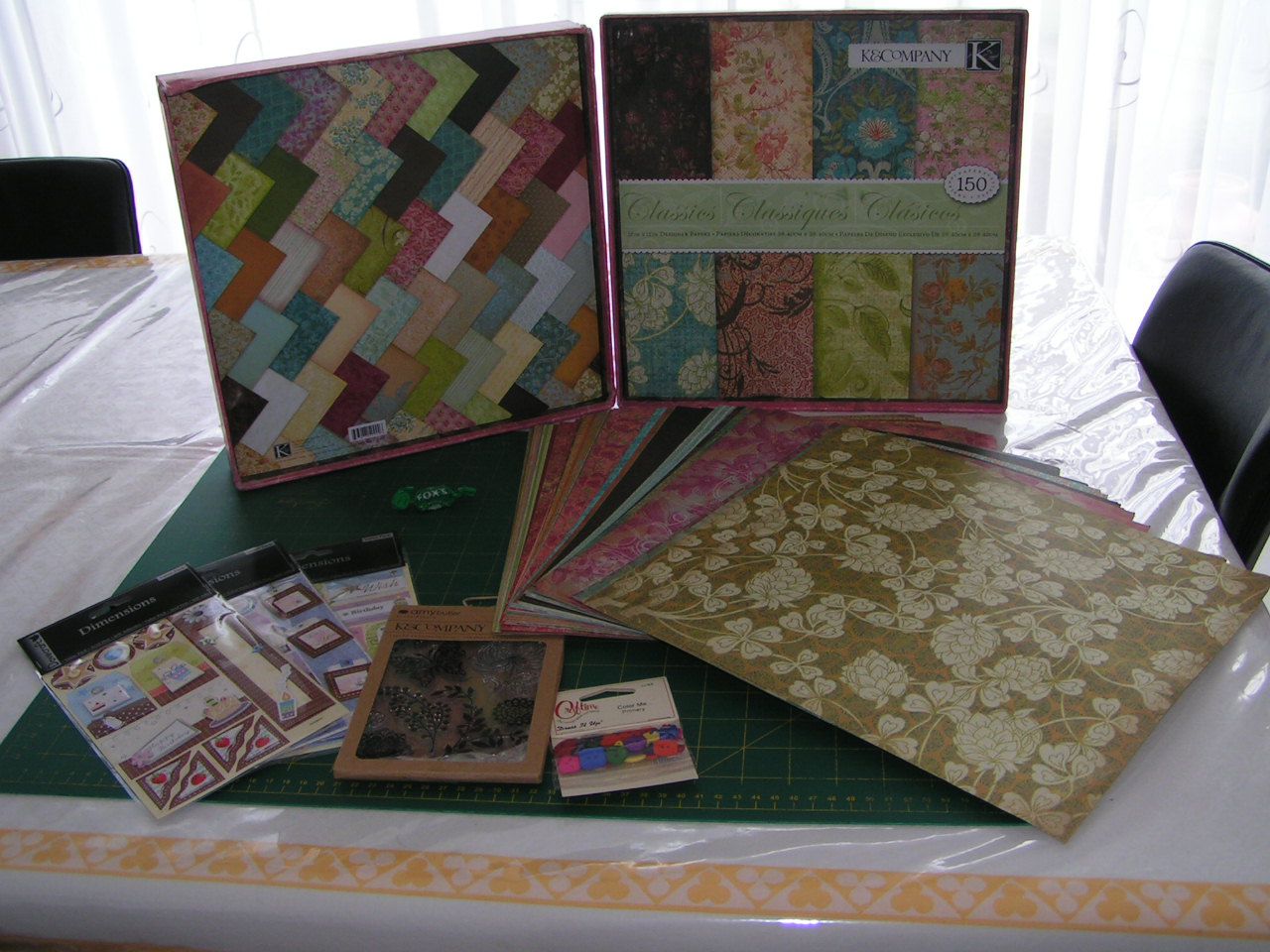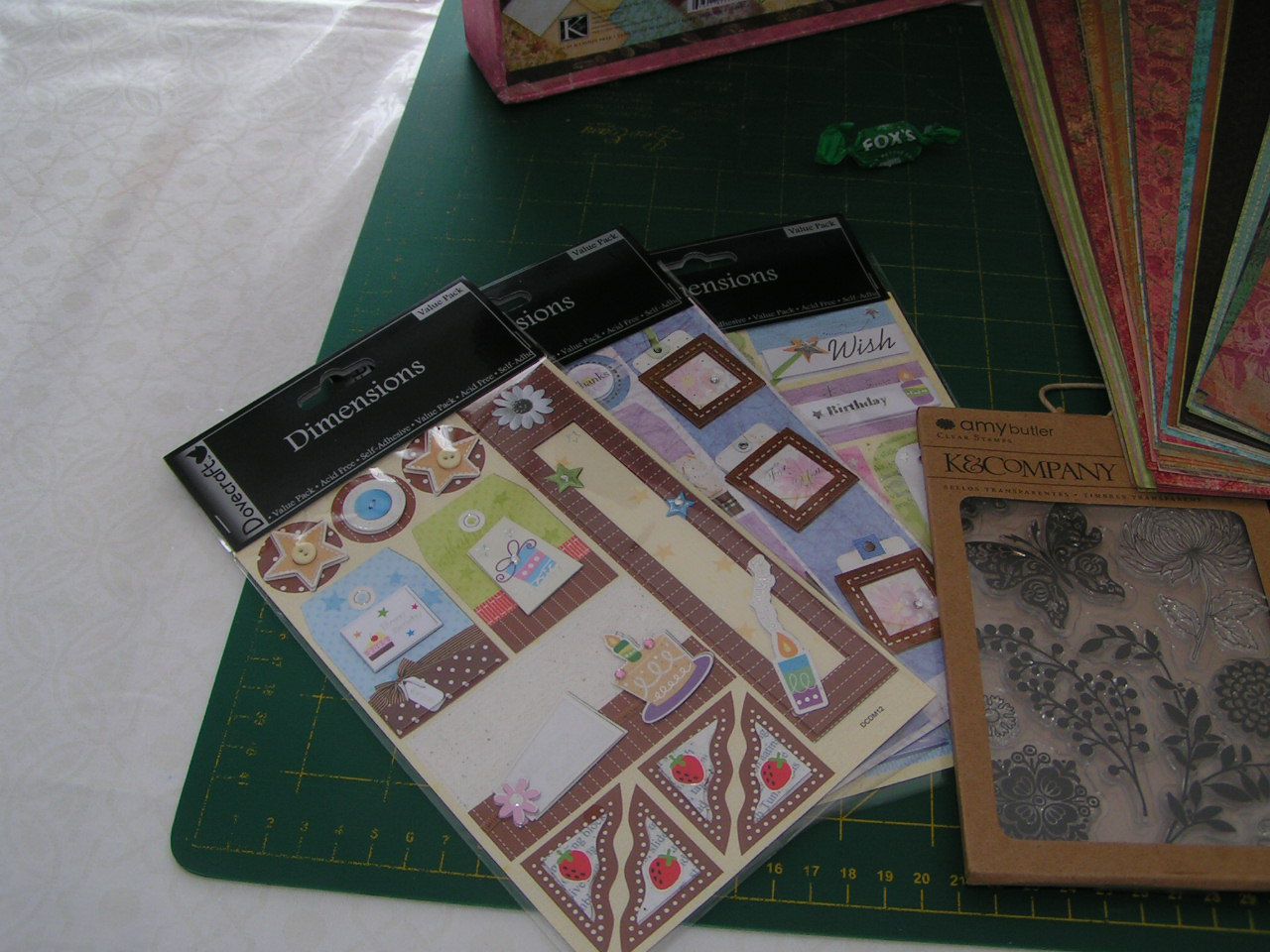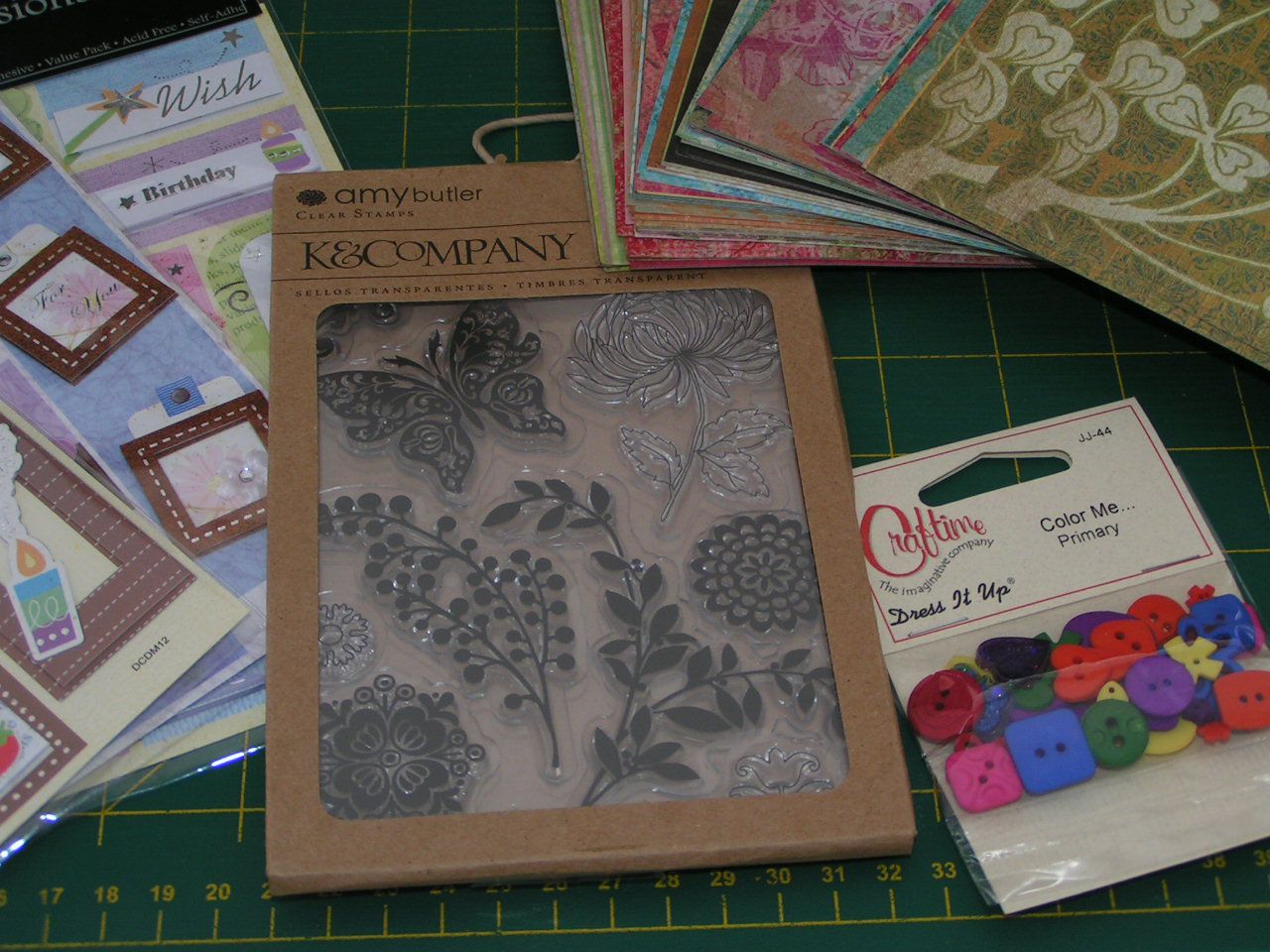 Tags, labels, sentiments, 150 sheets of fabulous K & Company patterned papers, buttons, stamps, dimensional embellishments, more buttons ... What a fantastic bundle of goodies! THANK YOU SO MUCH, ladies!!! You are both overly GENEROUS, and I love

love

love

it all!