After an unexpected absence, due to hard disk failure, I can once again show you some of what I have been making recently.

My daughter chose the photograph, and on looking through my stash, the background paper appealed to both of us immediately. It's bright and flashy, colourful and cheery - just what was needed to set the tone for this layout.

M. loves horses, totally, absolutely, above and beyond anything else in her life ... and has done since she was maybe 2 years old. Any merry-go-round we happened to chance upon was the source of uncountable temper tantrums, demands for 'one more go', tears and bad humour - but also the source of enormous pleasure and enjoyment for M. The joy of a turn or two was enough to keep her happy for several weeks (once she got over the disappointment of having to get off at the end of each turn).

This particular merry-go-round was situated in the gardens of the Cathederal of St Etienne in Bourges. There was one black horse which was slightly bigger than all the other horses, and it was that black horse which M. wanted to ride on and no other. Often we waited several turns so that the horse would be free for her. It was worth it to see her face light up with joy when she was sat upon his back, the music begun to play and the merry-go-round to turn slowly, then faster and faster ...

Her disappointment the year we went to Bourges and the merry-go-round was no longer there, was memorable for the sense of tragedy she manifested.

A great memory for all of us, captured in essence in this layout.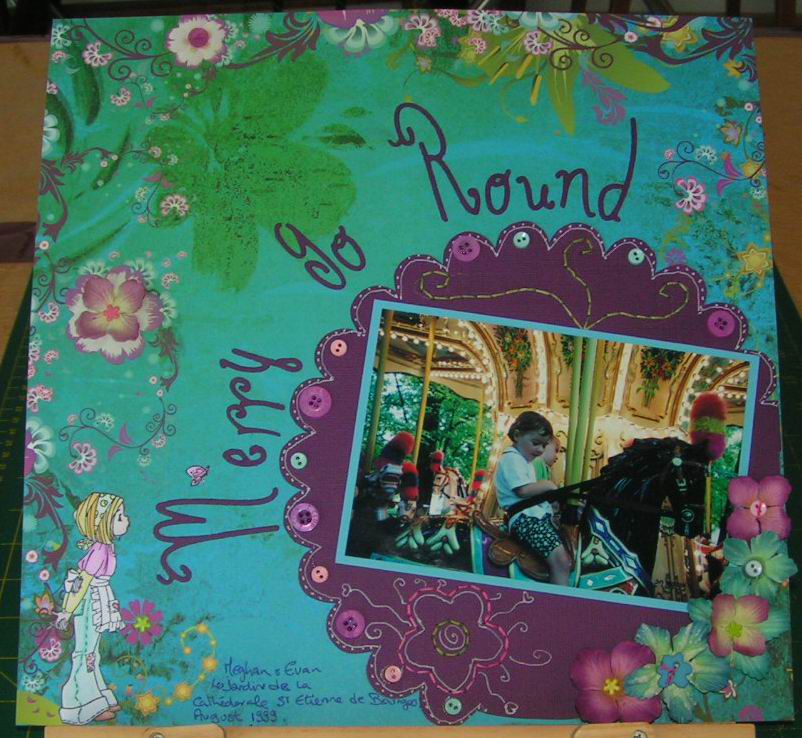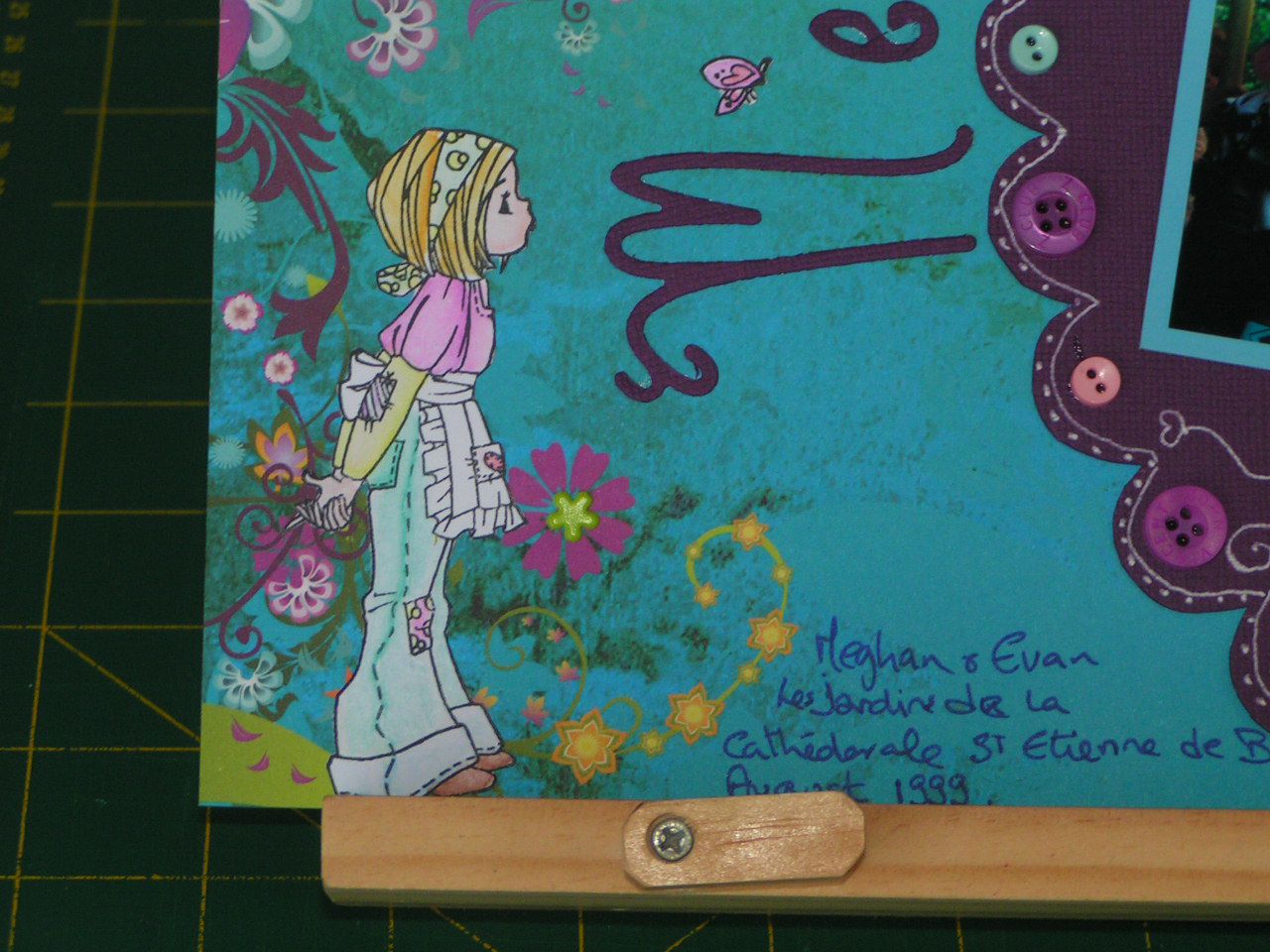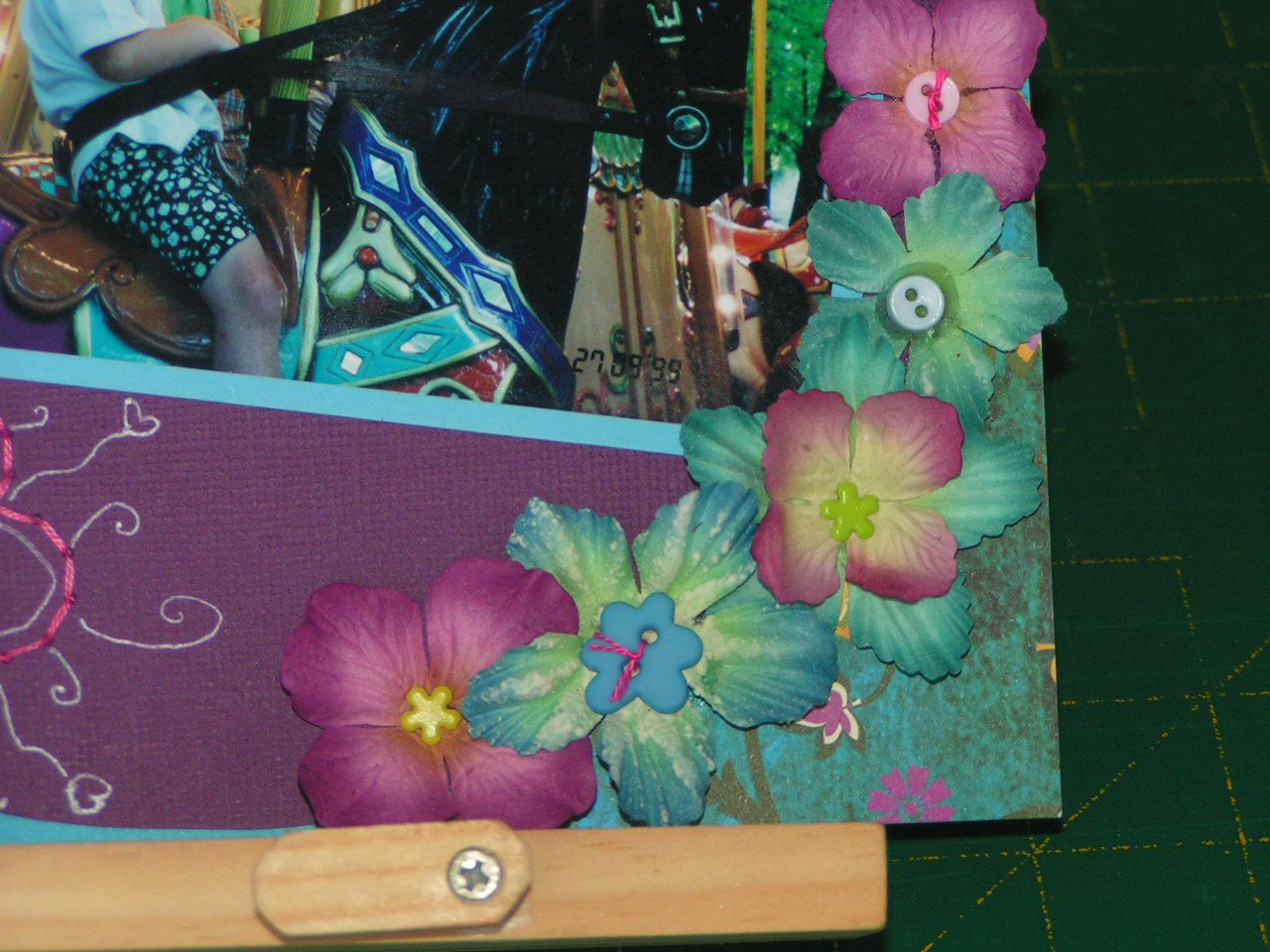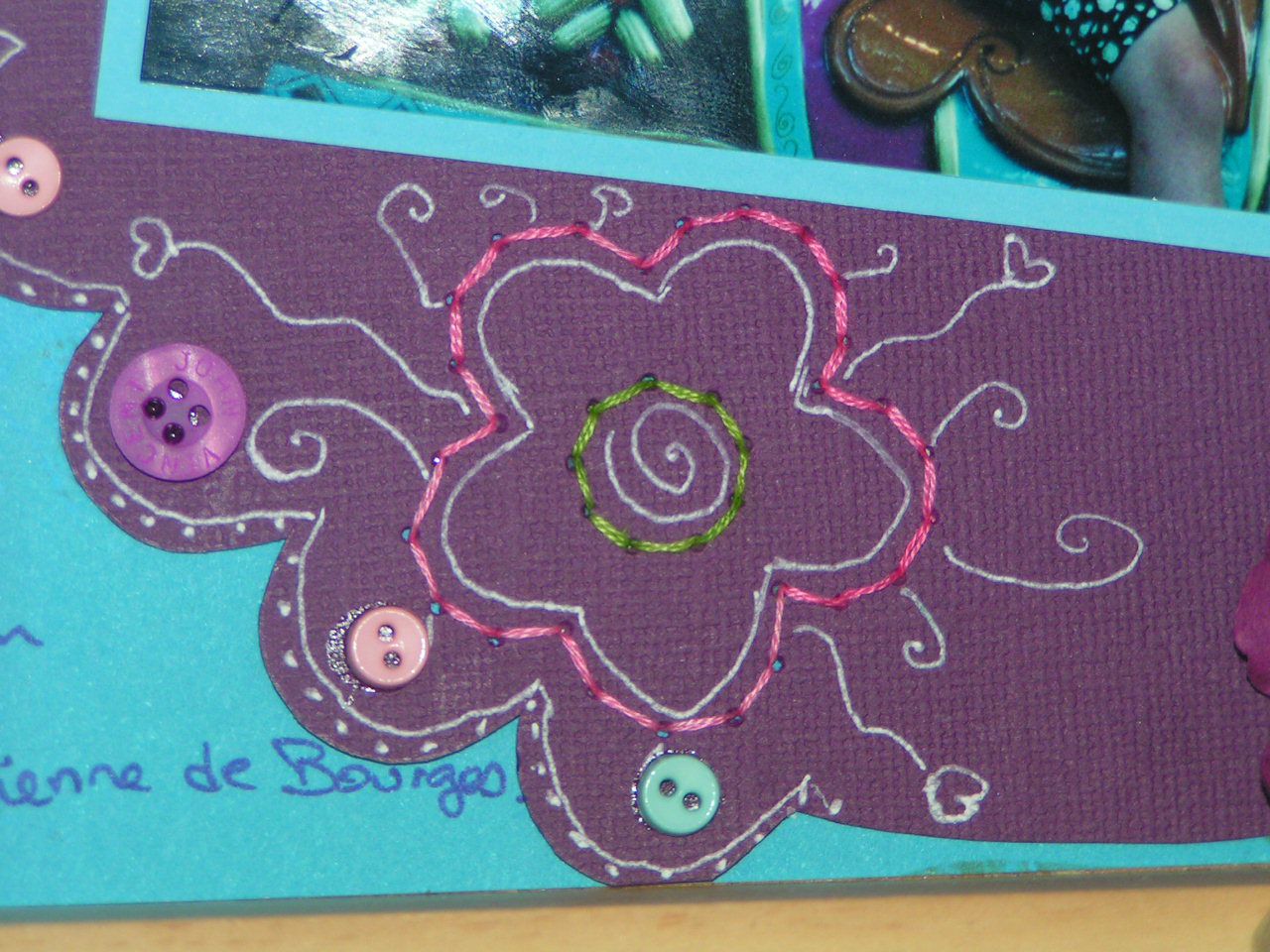 Background paper from Rayher, buttons from my stash, prima flowers, and a stamped image from Sugar Nellie. Title cut on my CB using the Sizzix Bloom alphabet.