Stitched background - part 1
I'm really getting into stitching on my pages, so while my enthusiasm lasts I'll make the most of things. This evening I sat in front of the television and stitched up this colourful background.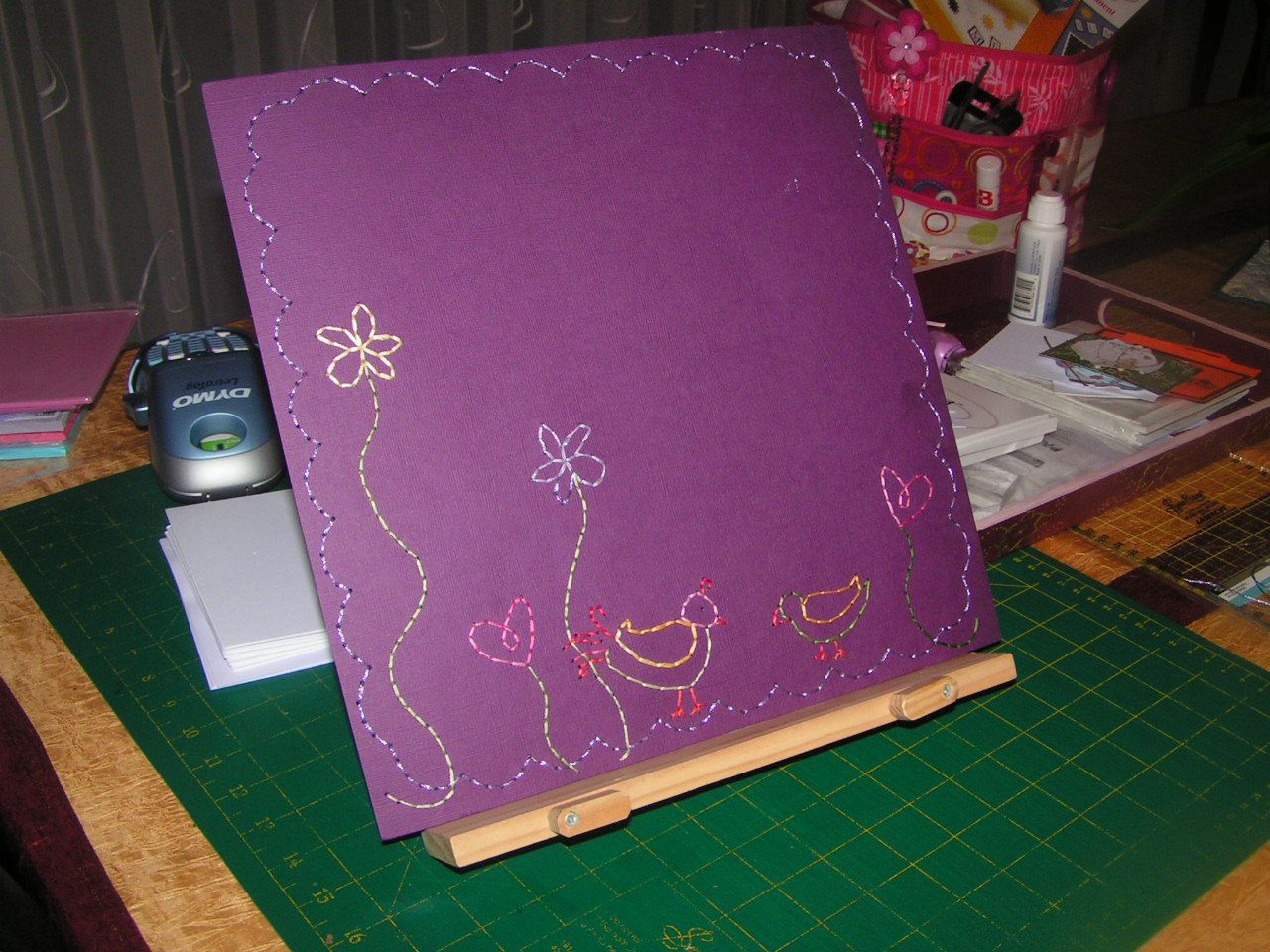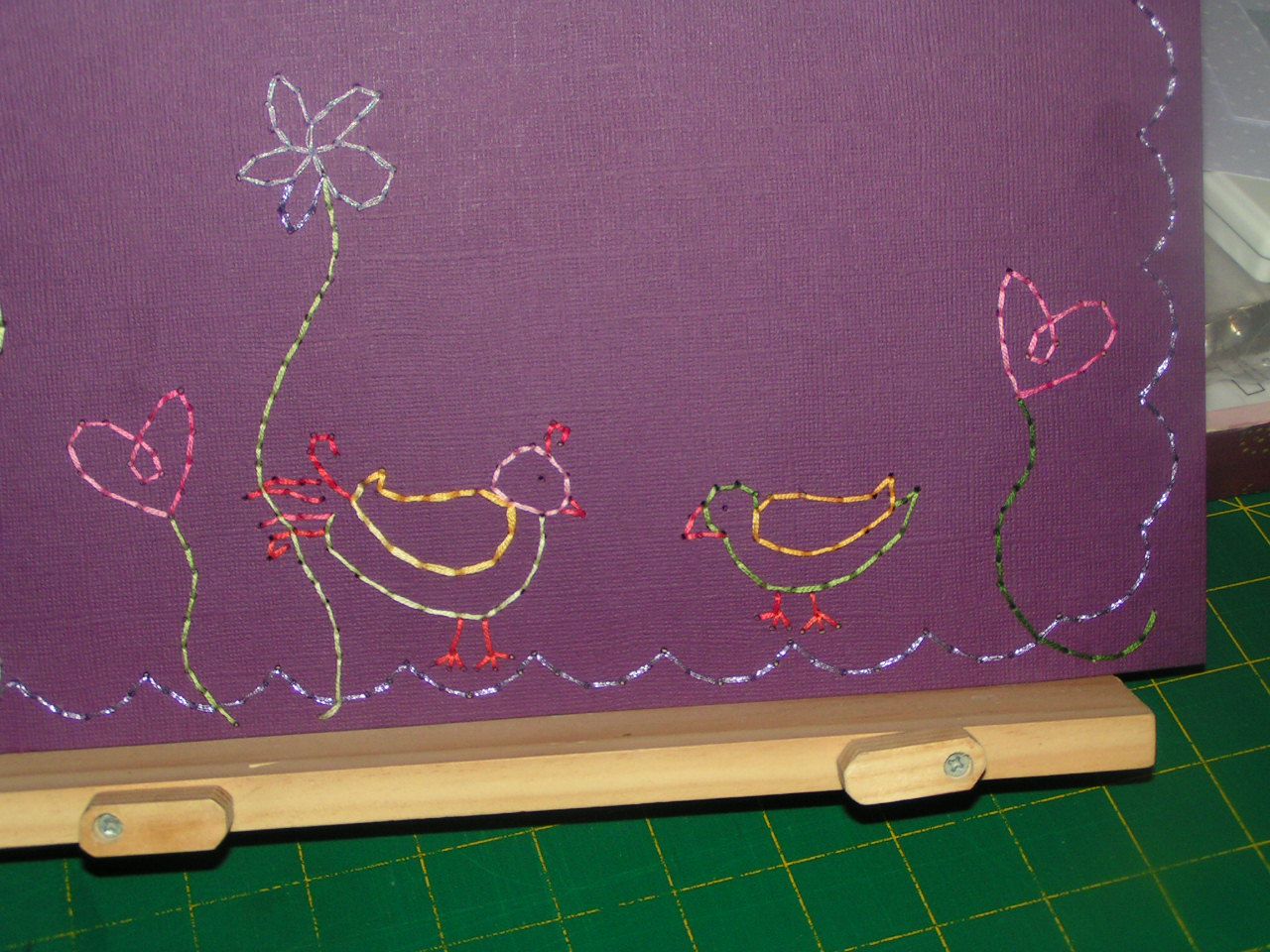 Im annoyed with myself. I ran my hand over my forehead at one stage and didn't think to dry it before continuing my work. The greasy mark I left behind will have to be camouflaged or hidden under an embellishment somehow, which is a pity. I'll know better next time!