I have a fantastic stamp from La CDE which I absolutely love. I find it so cute on it's own that I haven't yet felt the need to colour it whenever I've used it.

I decided to make it into a monochromatic card, which is for a friend I'll be seeing shortly "Just Because".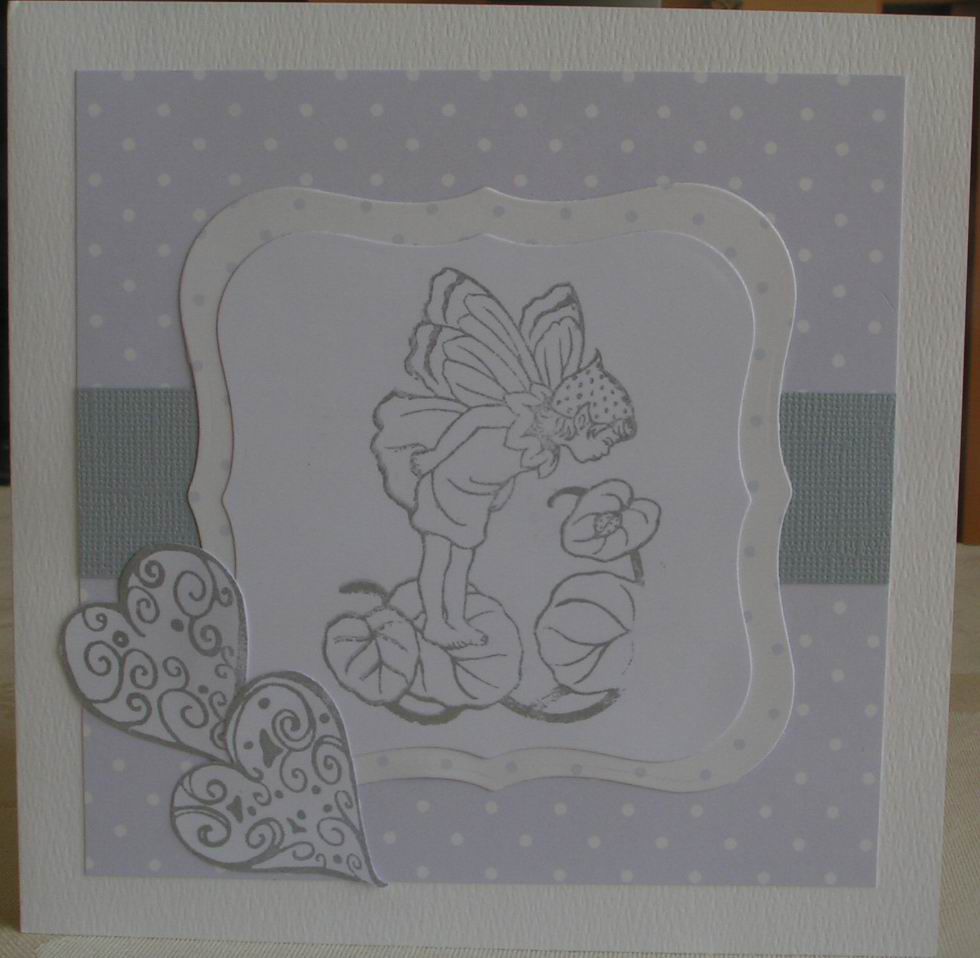 Fairy stamp fand Hearts stamps from La CDE, Rayher double-faced cardstock for the background (white on grey, grey on white), and a little bazzill in grey for the central band. I don't think this card needs anything more, except a willing recipient.