A ritual part of any trip 'back home' (to Ireland) has had to include a visit to
Newgrange Farm
, where the photo for this layout was taken.

It's a great place to visit with young children. The kids get hands on with all animals on the farm, can cuddle the chicks, kittens, puppies, feed the lambs, hens, poultry, pet the pony, muck around in the barns and scramble all over an old and non-functioning tractor.

For years it has been on the 'must do' list of any of our visits home.

I used the following sketch from
Scrap Humour
as a guide: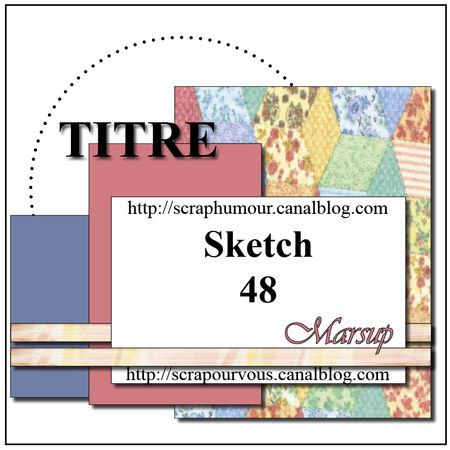 and created this layout: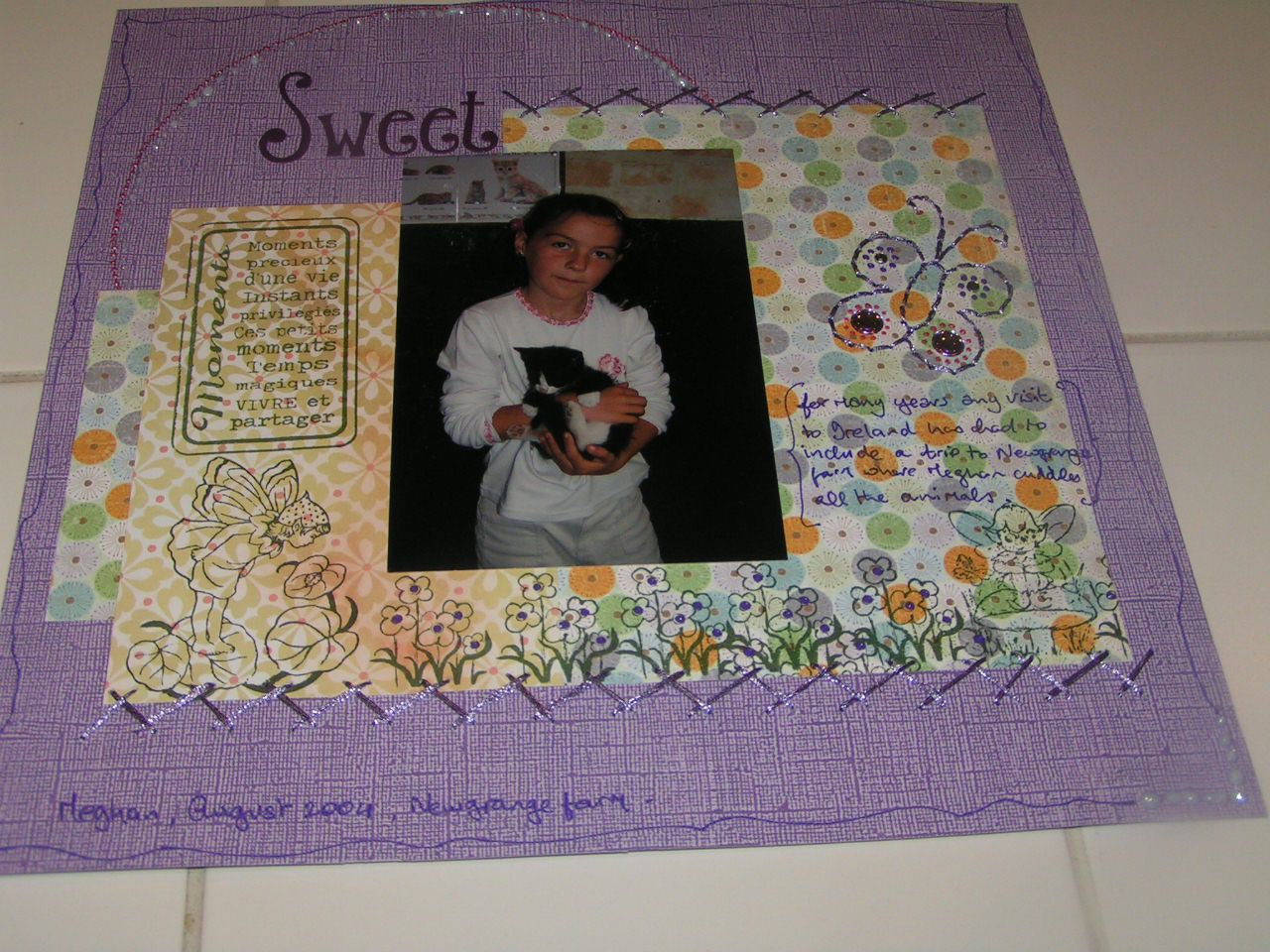 I replaced the two horizontal ribbons with a row of stamped images and a row of stitching, and lined up the large and medium mats instead of offsetting them, but otherwise respected the sketch pretty much as presented.

I handstitched the butterlfy, and the top and bottom border using DMC metallic threads and using my 'granny stitches' template (Bazzill Basics). Background from the Vintage Core-dinations collection. Mats are Crate paper and and Basic Grey 'Porcelain'. Cuttlebug Hippie chick for the title, bubbles and bling stickers from My Momenta, tulip textures for the corner and the upper circle. All stamps from La CDE (Moments, PAM Le petit elf sur son champignon, 4 fleurs, Fée).