What to do on a wet afternoon?
... make biscuits, of course!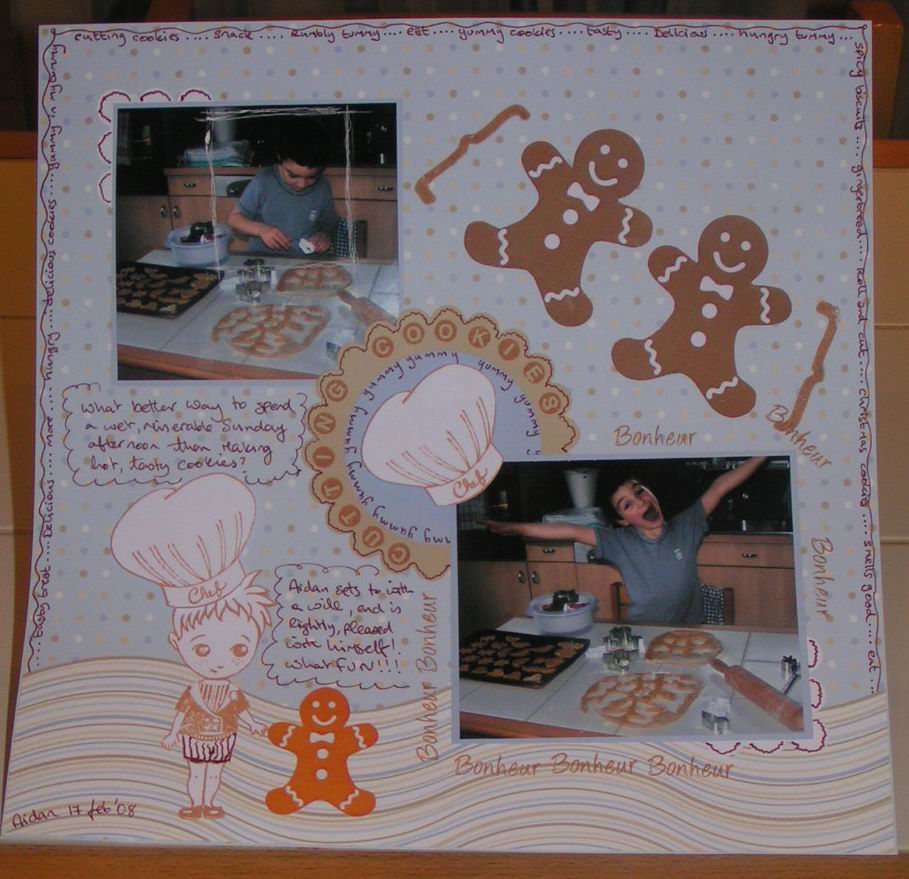 Here's my youngest having a whale of a time rolling, cutting, mashing and thoroughly enjoying himself (and the biscuits were even edible AND tasty afterwards :)).

Both papers from Toga, Stamps: Leo, Chef's hat, Bonheur and brackets from La CDE, alphabet from Artemio, photo corners from Nesties scallop squares, and central scallop and circle also Nestabilities cut. Gingerbread men free printable clipart from the 'net.