A little push towards the end, and I finished this little piece. Not too sure whether I'll keep the flourish in the upper right hand corner, but I'll let it brew a while before unpicking.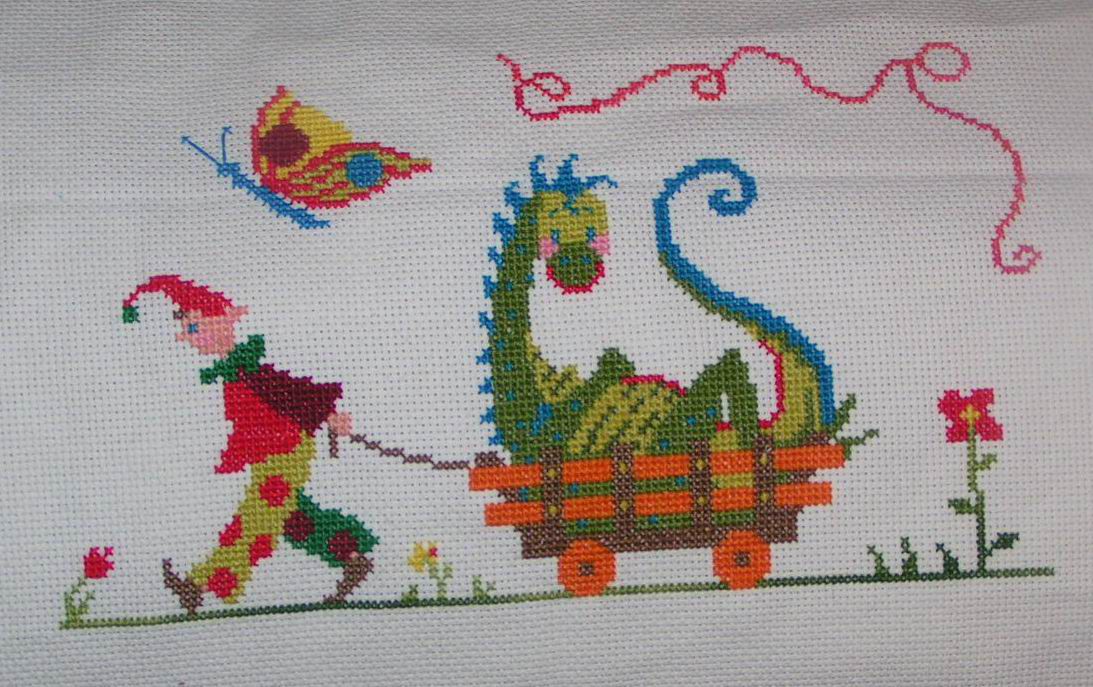 You know how it is, difficult to get a decent photo under artificial light

, in reality the piece is straight and it doesn't look 'patchy' at all!