A little embroidery - WIP
My embroidery needle has been busy recently, but so far I haven't finished any of my works-in-progress.

Here's a little avant-première all the same. I aught to get all projects finished this week.

First, a personalised baby bib. I'm stuck on this one as I don't know how to finish it off. I am thinking of a wee border of colourul flags along the top edge of the Aida, but haven't found anything suitable (and small enough) yet. The text is from an alphabet grill I found online, the yacht is my own primitive design, and the two fish came from the DMC site.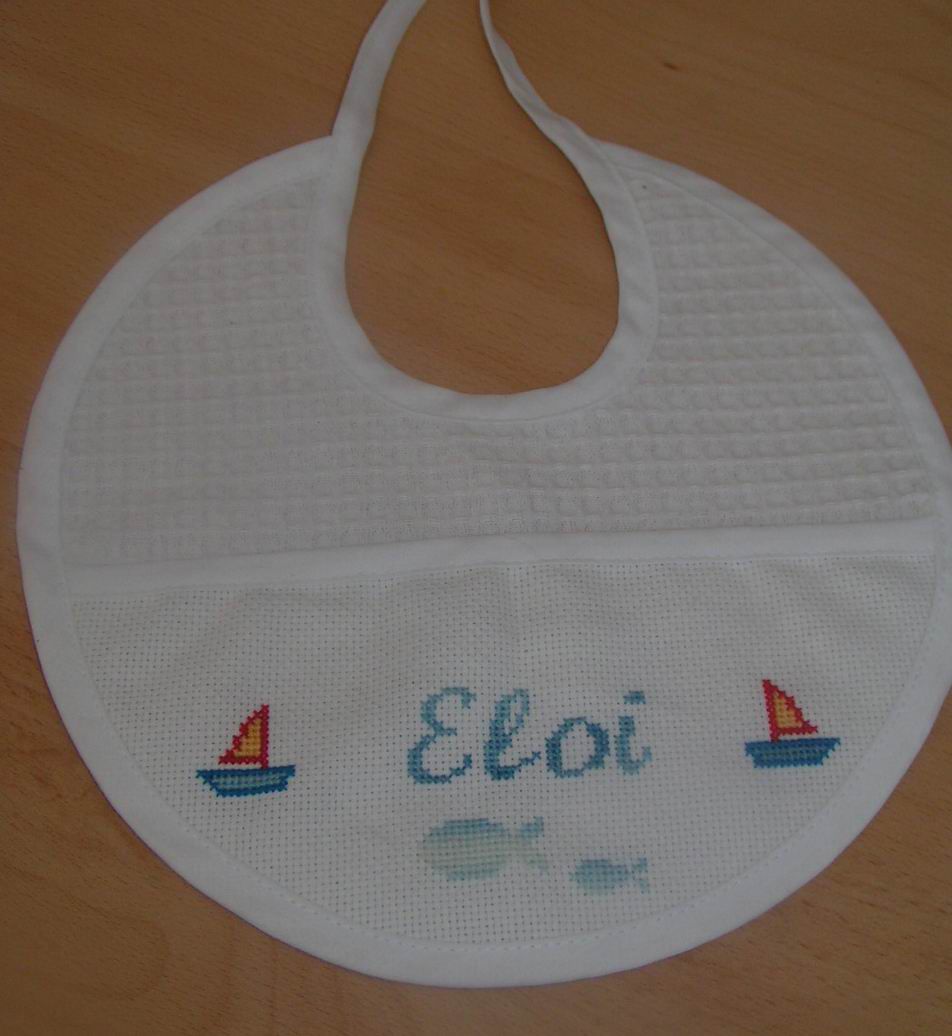 Next a little tableau which I have almost finished for my No3 son. I still have the dragon's head to do, and perhaps a butterfly or two overhead to round it out. I'm not sure how I'll frame this one up once it's done, but I have a week or so to think about that, before the piece is ready. I really like how the colours turned out in this one. Pattern free from the DMC website.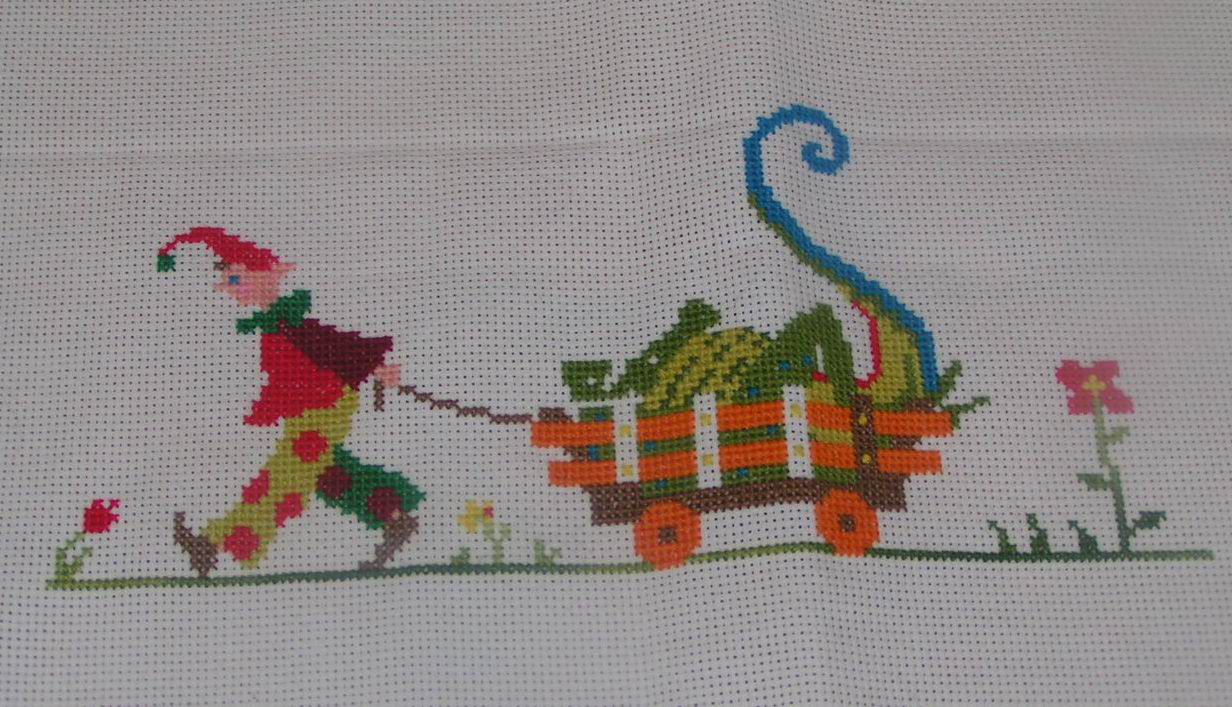 And lastly another baby bib, onto which I may add the baby's name, once I find a neat little script to use: