This competition from La Compagnie Des Elfes, caught my attention. The challenge is to use sewing somewhere on you card. I decided to use This Tutorial to make the following card:





I stitched random swirls onto my background red bazzil, stamped my image onto Canson and stitched that to my background, then backed the lot with plain black card.

The envelope, again, uses ordinary red bazzil onto which I stitched a random pattern, then cut following the tutorial.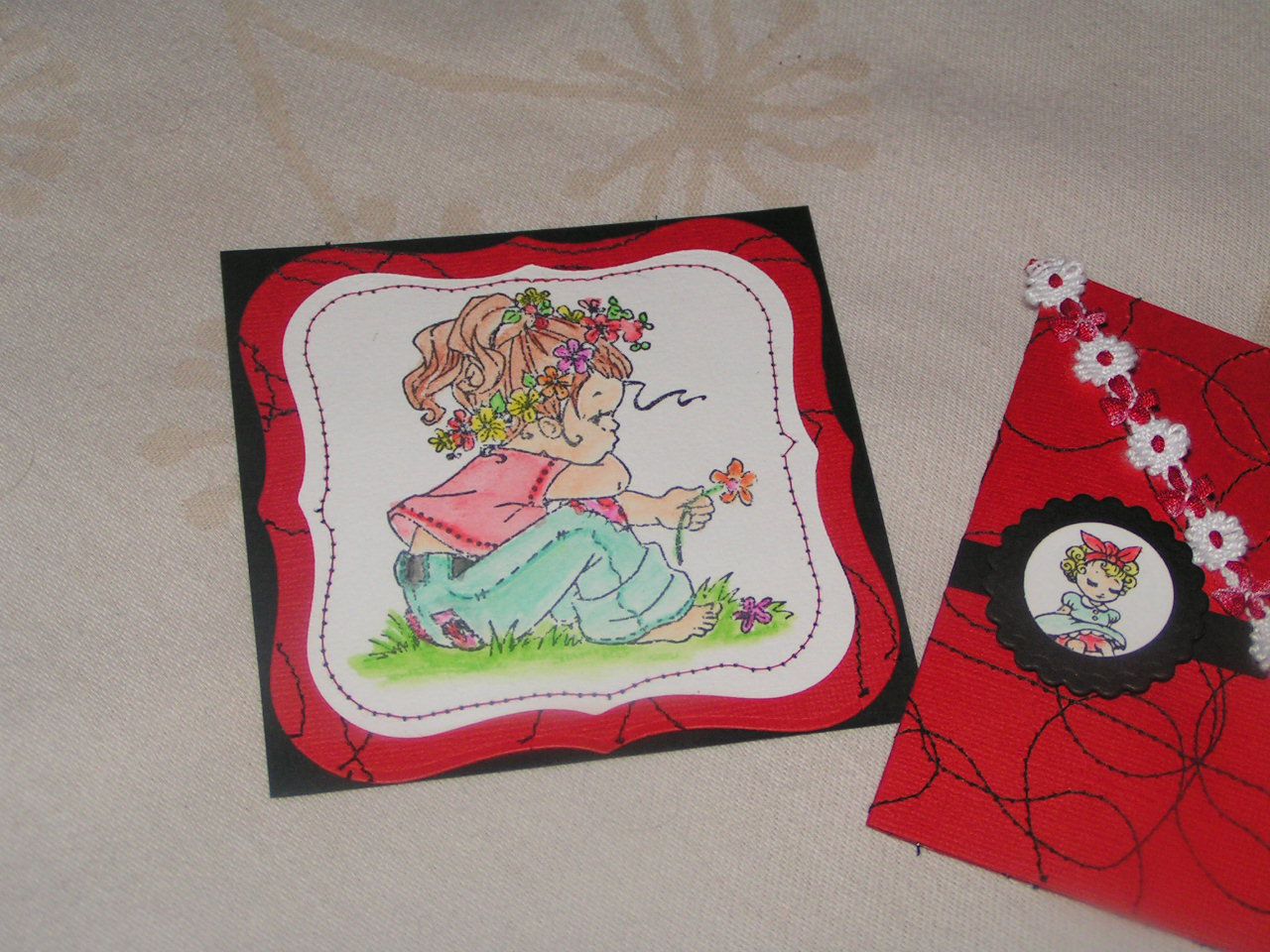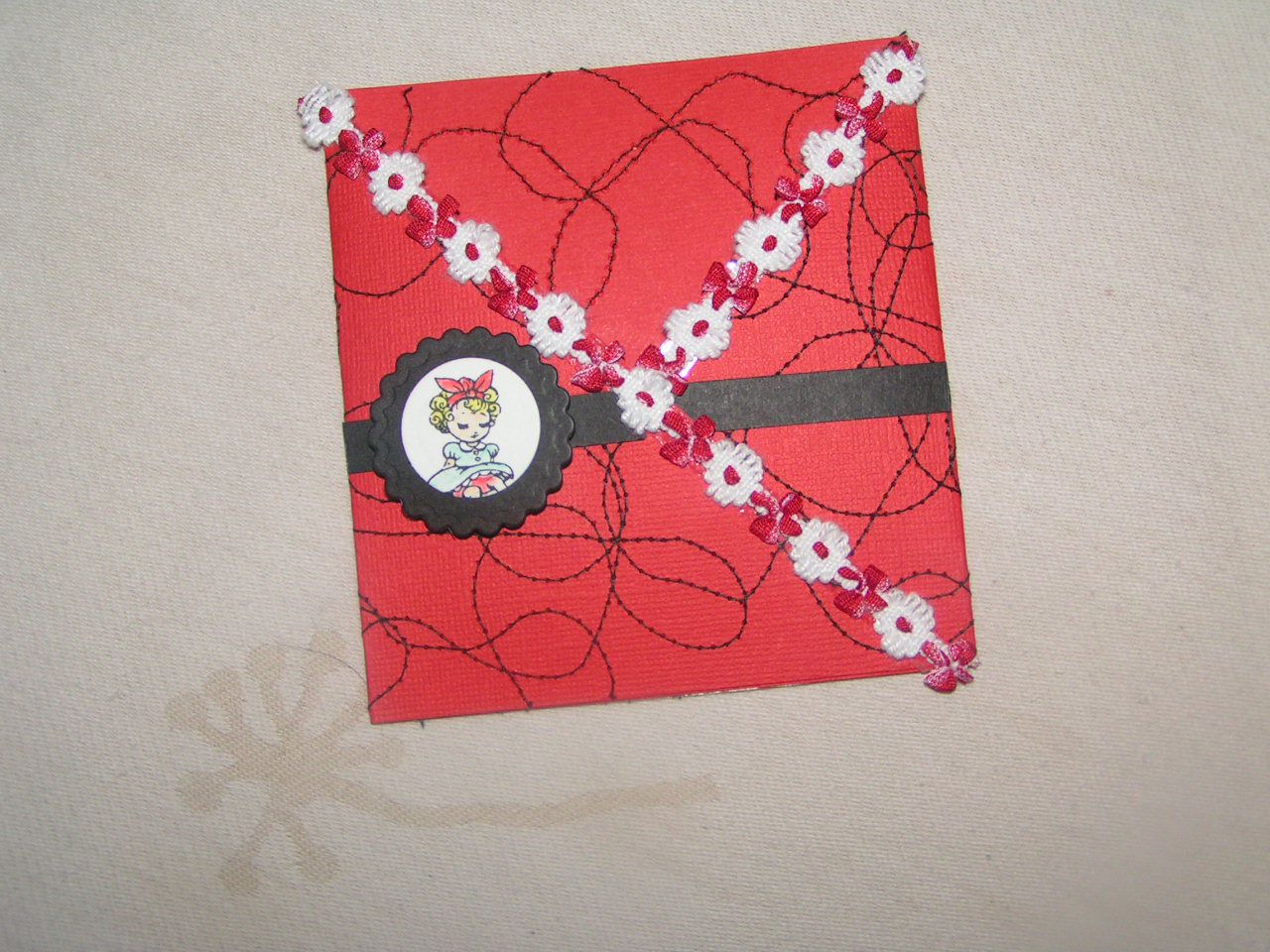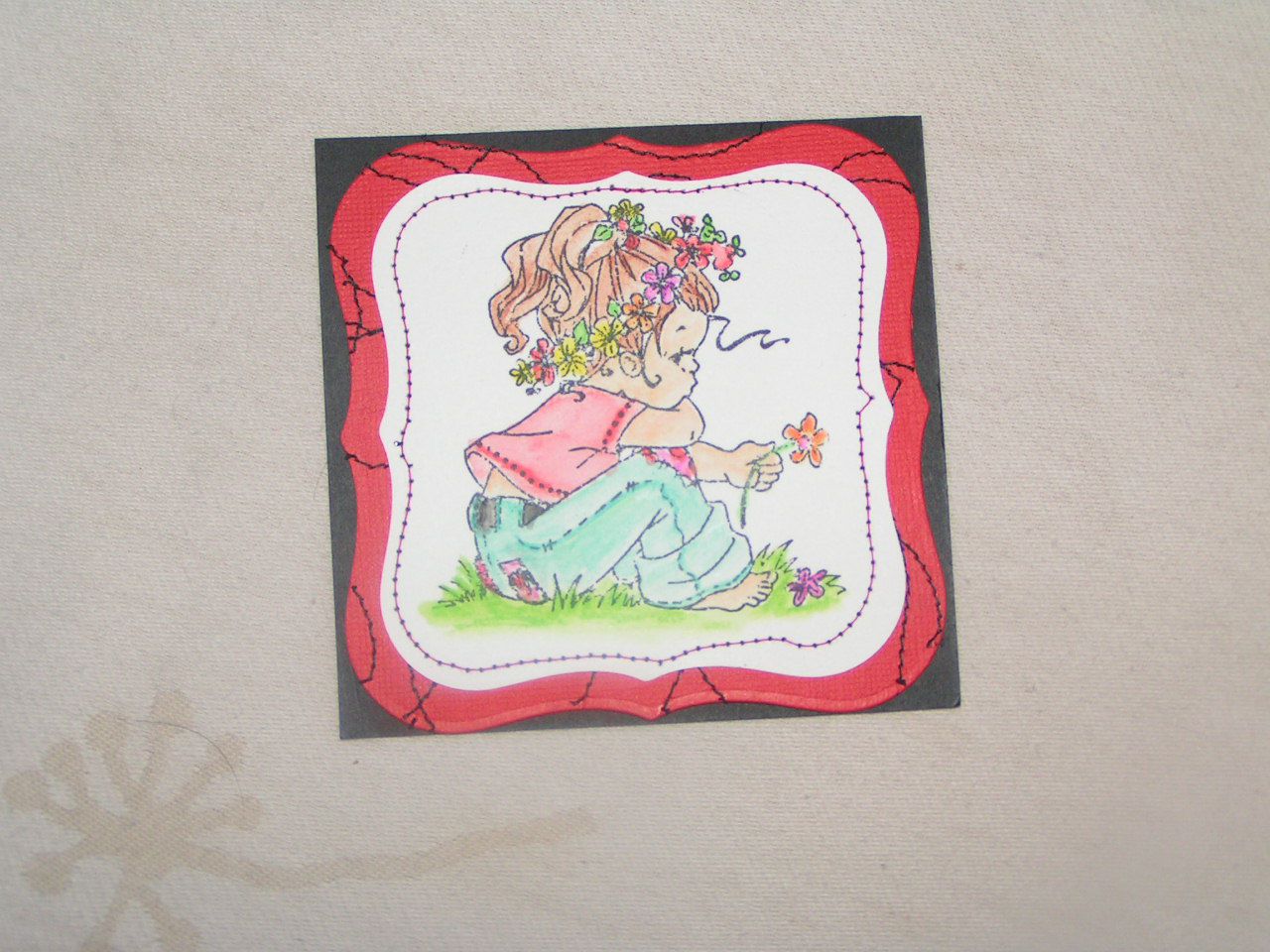 - Main image: "Daisy" from the Sugar Nellie range, stamped on Canson, cut to shape using Nestabilities "Labels One", coloured with watercolour pencils;
-Baby doll stamp from La Compagnie Des Elfes, stamped on Canson, and backed on a Nestabilities scallopped circle, coloured with watercolour pencils;
-Floral ribbon from Mondial Tissus;
-Red bazzil and black cardstock