When my daughter borrows from me
So

it had to happen, the day when my daughter starts borrowing my stuff!

Meghan borrowed my new stamps today, and inked one of them up before I even got a chance to play myself



Here's what she made: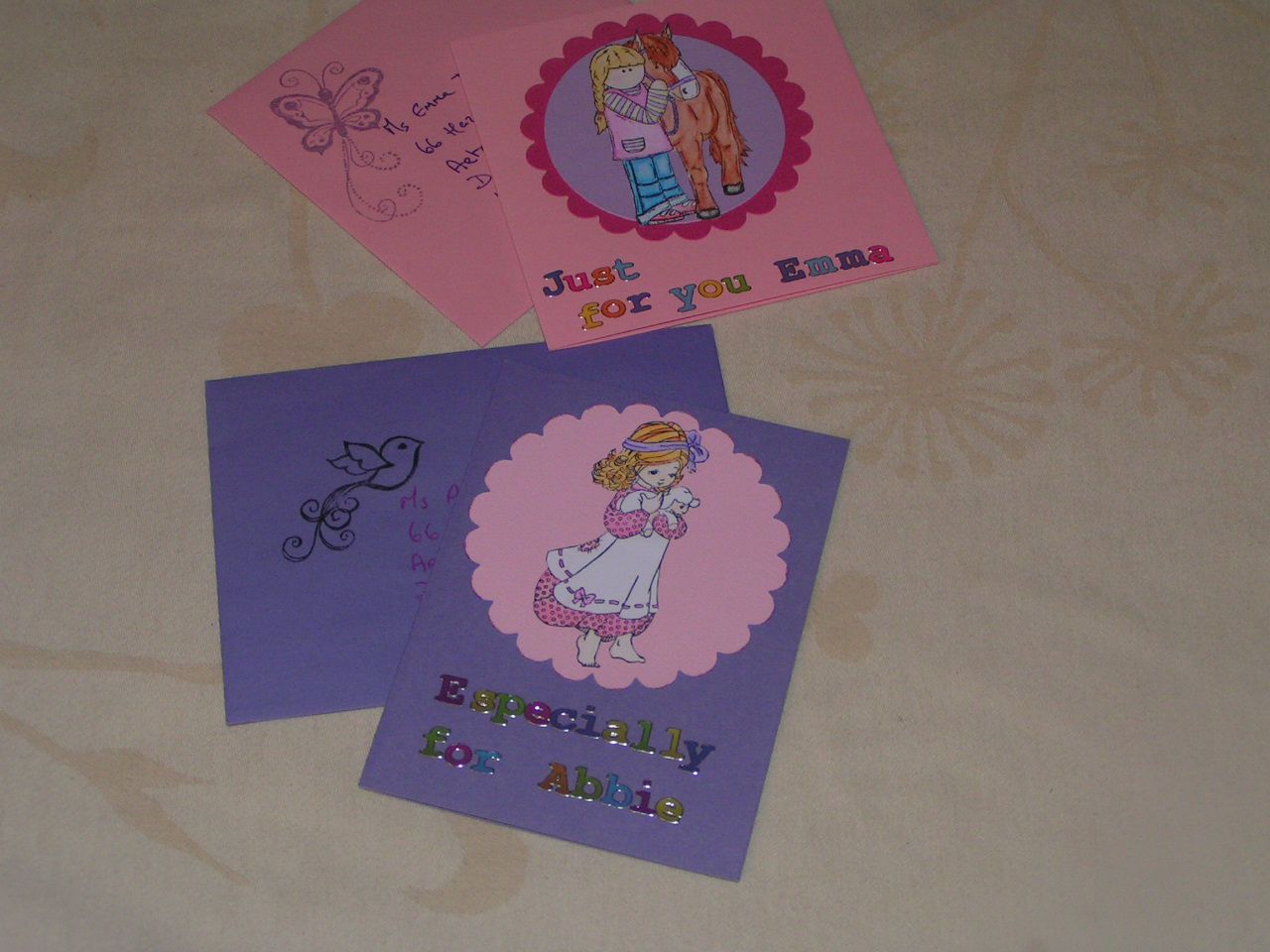 Two sweet little cards for her two cousins, one of whom has been feeling a bit down recently.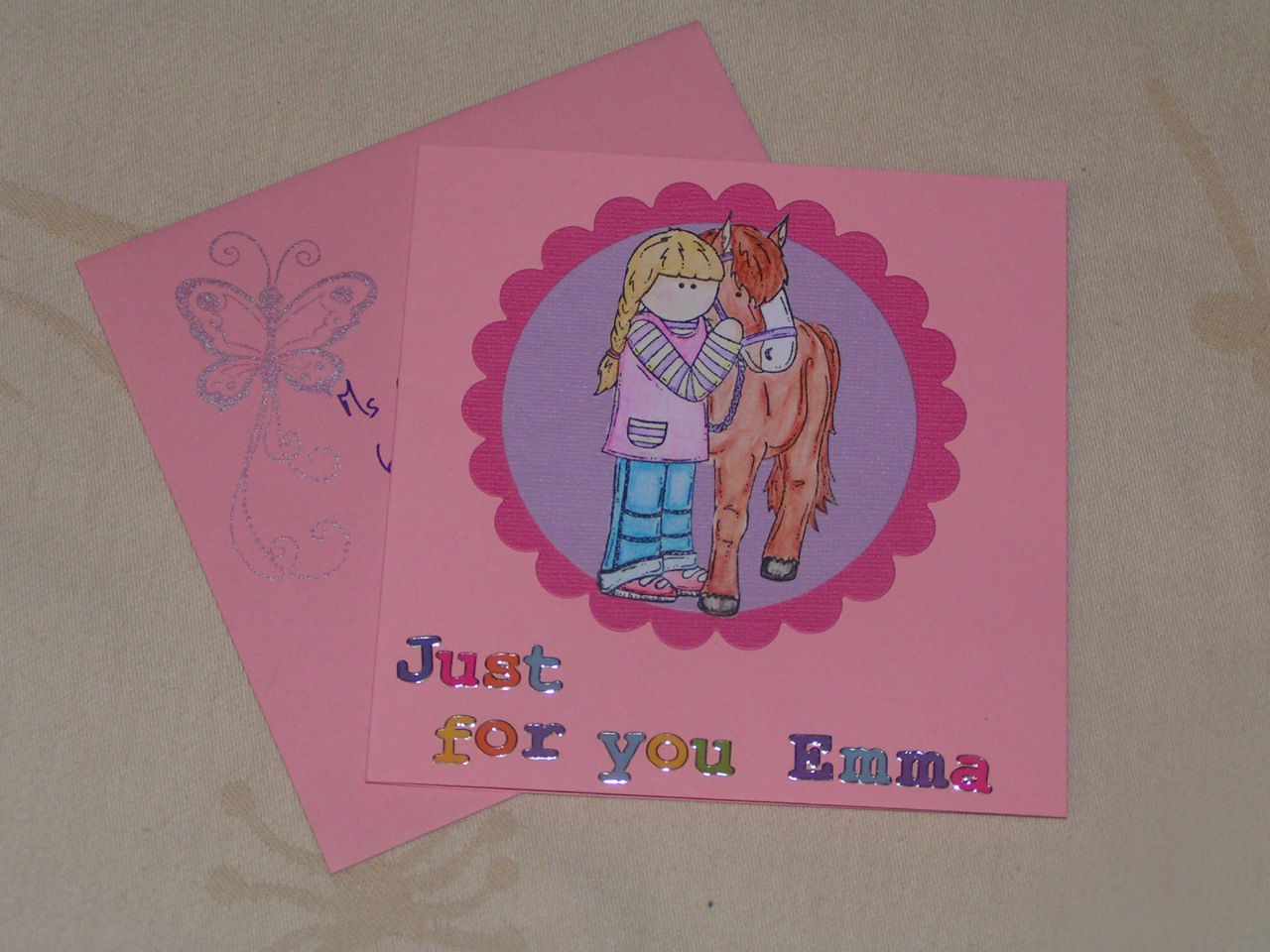 A sweet Sugar Nellie stamp with a foal for the older cousin, who loves pink.

Pink bazzil cut with the Nesties scallop for the background, lilac bazzil for the foreground, and watercoloured image.

The envelope is stamped with Dew Drops brilliance inks, and a butterfly stamp from La CDE.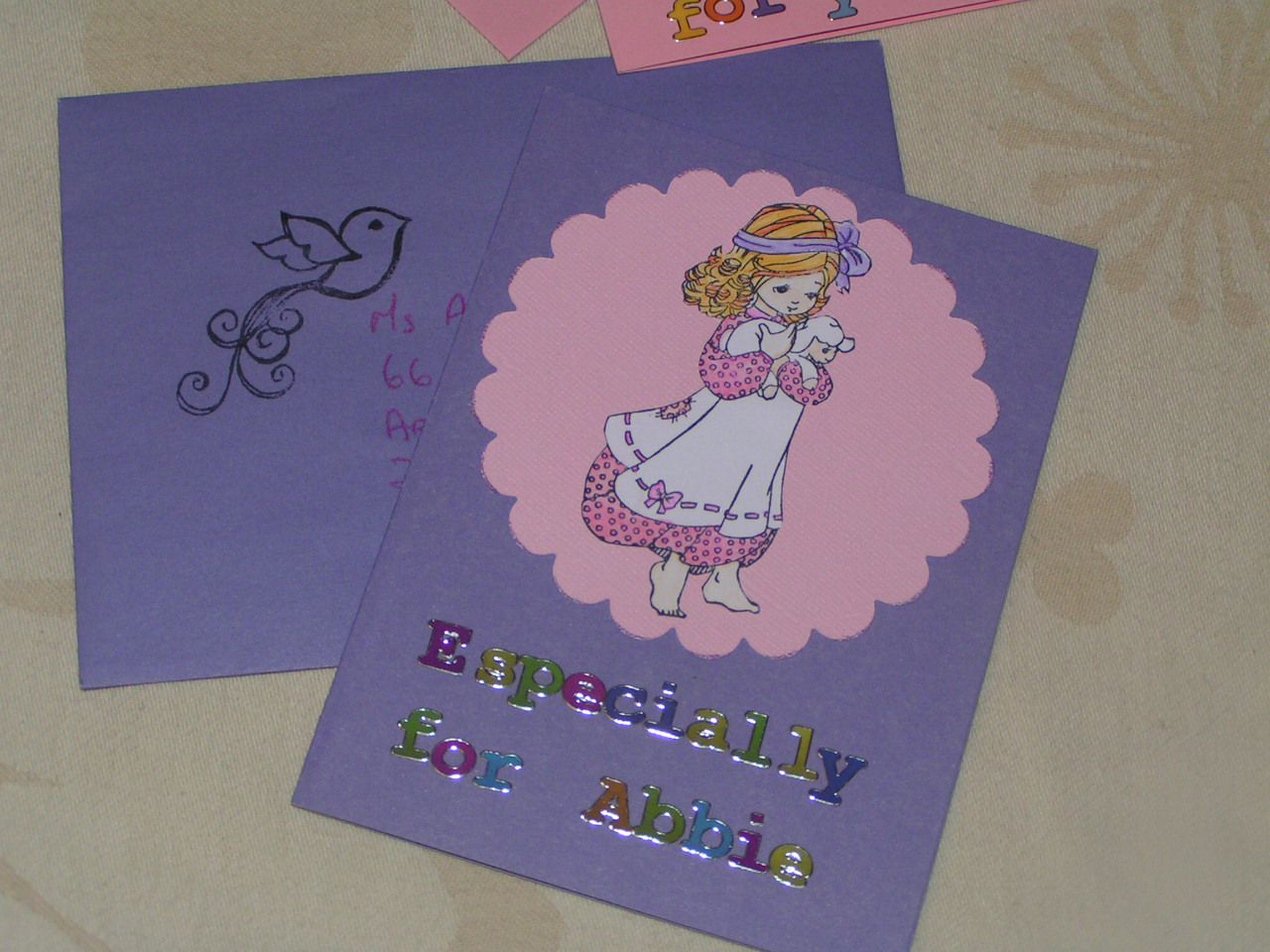 Not to be left out, a second Sugar Nellie for No 2 cousin: Spring Has Sprung, backed with a pink bazzil scallopped circle (Thanks Nesties), and a bird from La CDE for the envelope.

I think she did great work, and that my nieces will be thrilled to receive their 'just because' cards