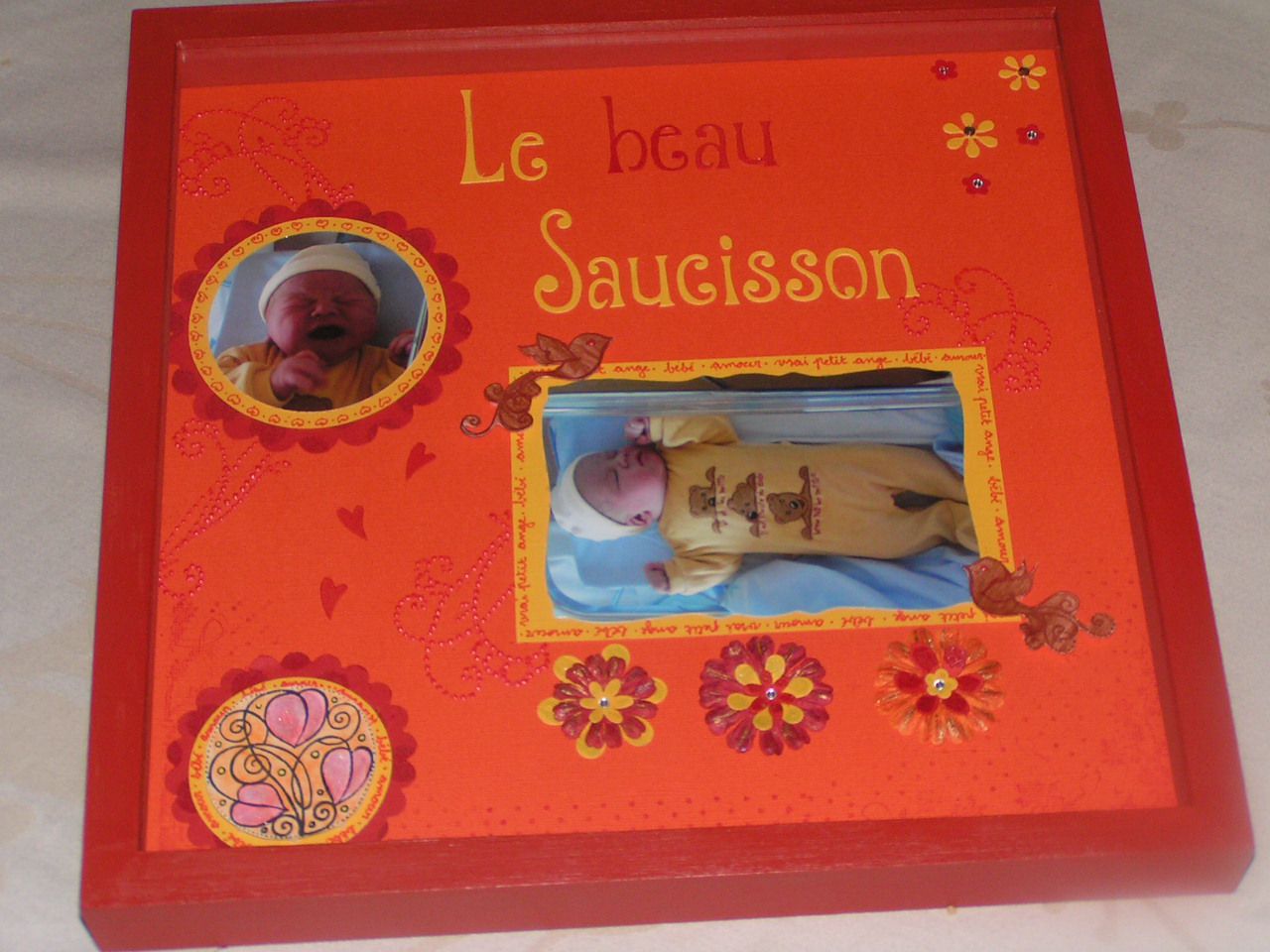 As my friend has (finally) had her baby, a whopping 4.95 kg baby boy!, I have had the pleasure of Scrapping some curent baby photos

Introduced to us all by his father as the 'beau Saucisson', I couldn't but use the nickname as the page title

Poor kid will probably die of embarassement in his teenage years when he looks at this page.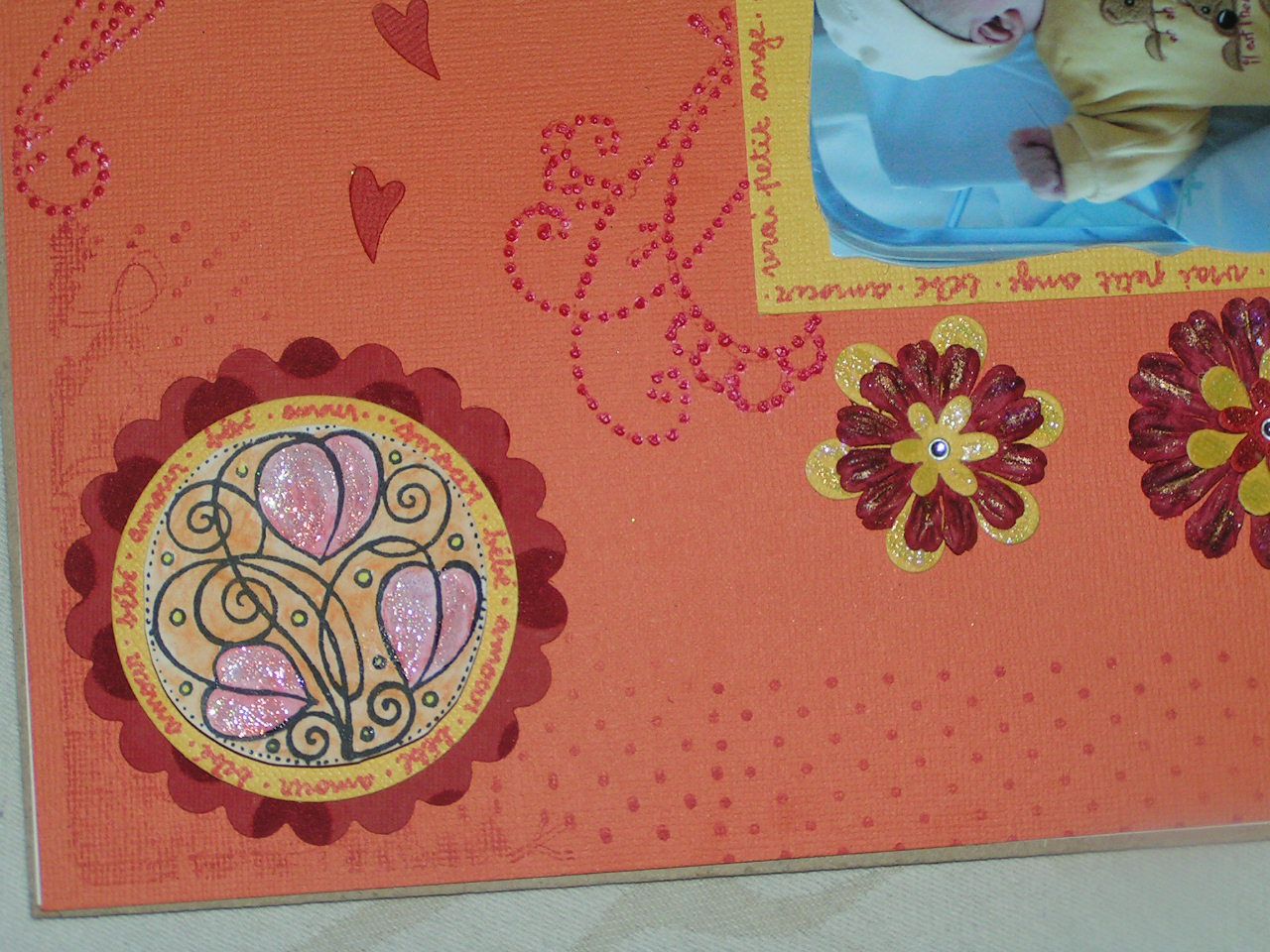 Baroque heart flourish for the corner (from La Compagnie Des Elfes), set off on some yellow bazzil and a Nestabilities cropped scallopped circle, embossed with holographic powder for a little bling.
Background stamp also from La CDE, tiny hearts from the Cuttlebug Hippie chick alphabet set.
Flourish aslo from La CDE, defined with a little Tulip textured paint to make it pop.
Cuttlebugged flowers and Prima flowers, highlighted with Perfect Pearls, birds from La CDE, also shaded in perfect pearls, and yellow bazzil for the mat.