It sure doesn't feel like it, but a whole twelve years have gone by since my No 1 son made his appearance and joined our family. And now we are heading into the last pre-teen year with him. Where does the time go?
The event deserved recognition, so he and his buddies 'sank' the 'Titanic' (sponge-cake boat), and hung out together for the afternoon.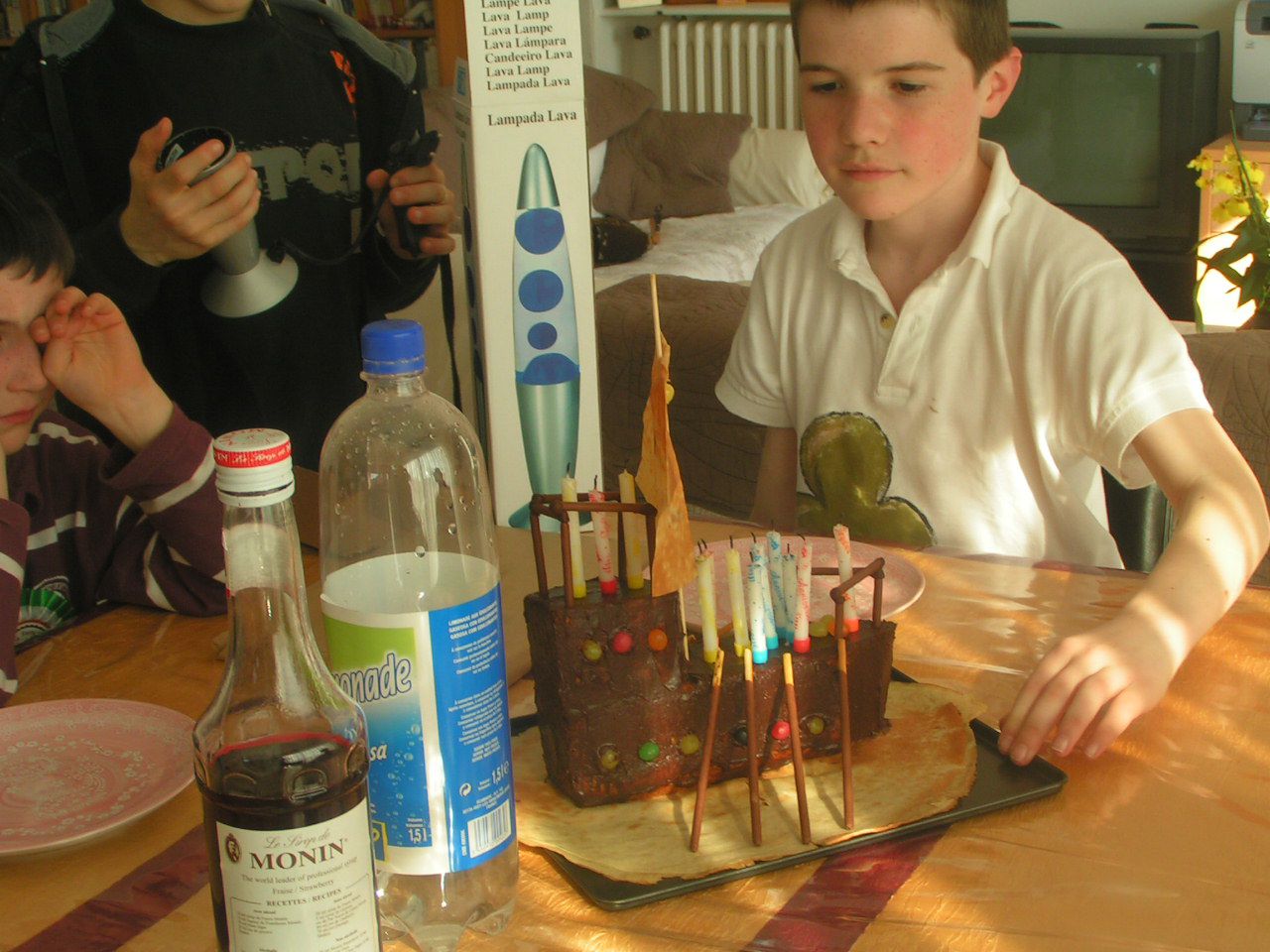 And here he is ... 'then'....