When brother meets brother ...
...it's the perfect opportunity for a Scrapbook page!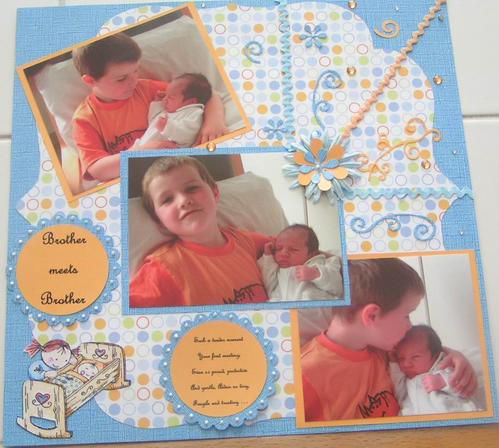 Evan meets Aidan, Aidan meets Evan, St Jozef Klinik, Ghent, Friday 07 June 2002, at 16h15 just after school. Aidan is 8 hours old. Evan is so proud to hold his little brother, so careful not to hurt him, so tender and gentle ...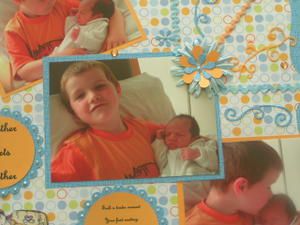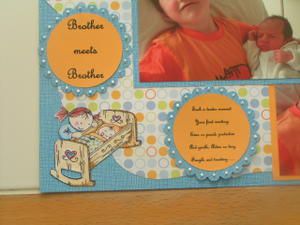 A sweet Sugar Nellie stamp for the corner
Some rik-rak, bling and flourishes for a bit of sparkle...




Background: Core-dinations (Vintage Collection) in sky blue, Foreground: multi-coloured pastel polka dots from Rob and Bob studio (Provo Craft), a large Prima flower, cuttlebugged flowers, Flourishes from Toga run through the CB, Nestabilities scallop and circle for the title and journalling, some Tulip textured paints, and some Bubbles and Bling stickers from atd.