Working my way through some old photos, my daughter persuaded me to Scrap this layout.

It's herself, again, at her beloved pony club, riding Cookie, I believe. She loved that pony ever so much!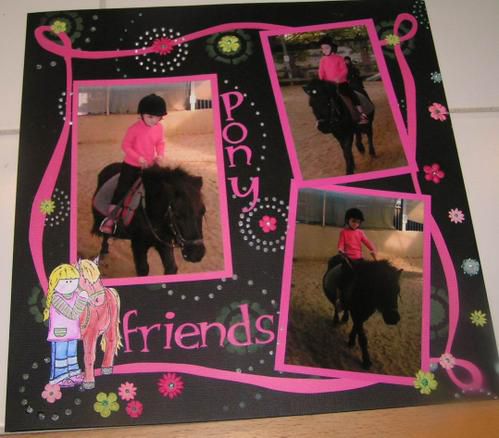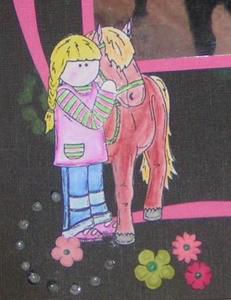 It was the perfect opportunity to use one of my newer Sugar Nellie stamps - Nellie and foal. Isn't she sweet?

Background in black bazzil, I stencilled on the motifs using my color-box Q inks, then highlighted some of them with Tulip textured paint in white and mint, a couple of prima bitty flowers, and border cut using a Toga template.