Sugar Nellie Aperture Cards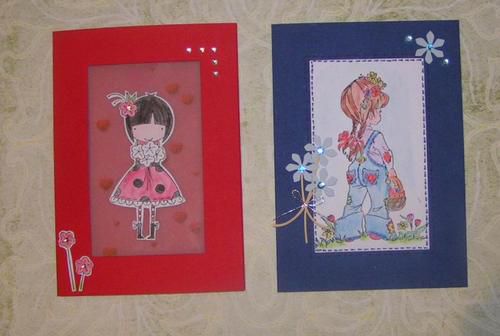 Two quick makes tonight, all the merit lies in the cute stamps from the Sugar Nellie range.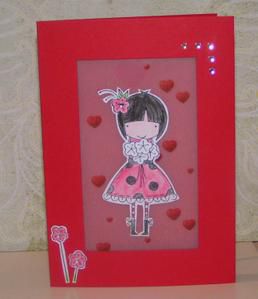 Red aperture card, (I can't remember where it came from, but it's been lying around here for ages), Sugar Nellie stamp, and some gems from PaperMania. I'll add a sentiment when I know what I'm going to use it for
.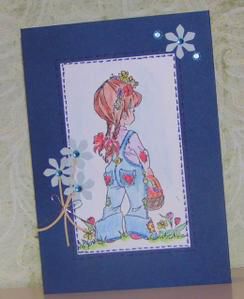 Another Sugar Nellie stamp, some Elk success flowers, and PaperMania gems for a little sparkle.