Sugar Nellie Envelope Card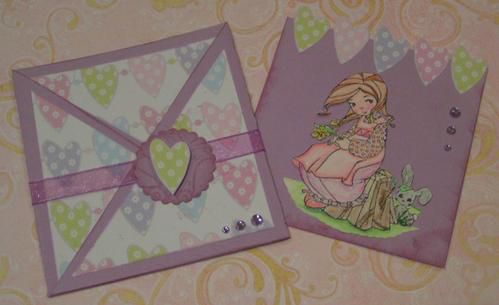 I love the envelope card model, and have just used it again to make a birthday card for a little girl who will be seven very shortly.

Sugar Nellie stamp, coloured with my aqua pencils, heart flourish (La CDE) stamped on a Nestabilities die cut piece, Color Box Q Royal Satin ink, shiny organza ribbon and some mauve raindrops for a little bling, Color core in mauve for the base, and Rahyer patterned paper to embellish. A quick, cute card.